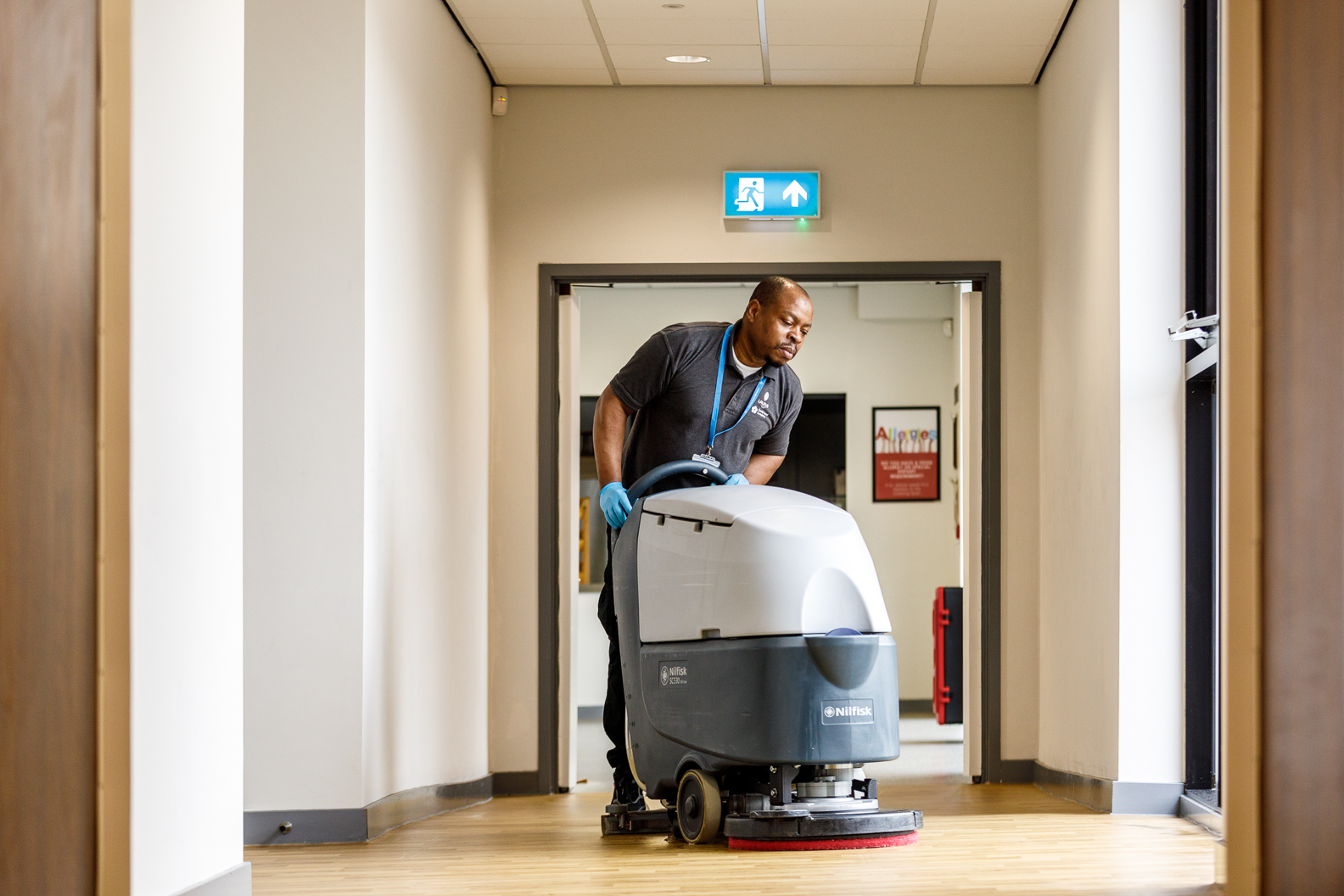 Posted On: 25 May 2022
Number of Offices
As part of an ongoing contract with IMPEY, we provide high-quality cleaning services across 8 offices. Meeting and exceeding your requirements, this includes:
Reactive cleaning
End of tenancy cleans
Litter picking
We are required to maintain 100% continuity for IMPEY's day-to-day operations. To minimise disruption, we work flexibly within the operational hours of 9am to 5pm.
Evidencing our capability to support continuity of service, our flexible approach to scheduling allows us to maintain continuity during busy periods and unscheduled events.
Challenges
The main challenge on this contract was to deliver a tailored cleaning service for multiple offices with different tenants and requirements.
To create a bespoke work programme, we completed a thorough survey of all sites before contract commencement and built an inventory of all room types.
For an efficient, high quality service, we allocated specific rooms for staff based on their abilities.
To ensure that staff were trained to safely and effectively deliver all cleaning, all Operatives completed a comprehensive contract and site-specific induction programme.
We also faced the significant challenge of meeting turn-around times for short-notice requests including functions and meetings.
To overcome this challenge, the Site Supervisor meets weekly with the Facilities Manager to establish any short-notice change in requirements. Jake our Mobile Supervisor, attends the site at least twice per month to support the Site Supervisor in quality delivery through cleaning inspections and team meetings. Facilitating effective communication, our Contract Management Team maintain involvement with the contract and attend monthly meetings.
Success
On this contract, we managed to deliver a consistently high standard of cleaning service for each room and floor type.
Evidencing our success, we met or exceeded 97% of our Key Performance Targets.