Treeworks and Maintenance
Taking care of your tree maintenance.
Keeping your trees looking good all year round is important for your business. You want to keep them looking well-kept and cared for as they have a big impact on the people who live, work in and visit your space.
We have a team of expert arborists, trained to nationally recognised standards, to help you with your tree maintenance needs any time of year. Our highly-qualified specialists will help to create the right bespoke tree maintenance package for you, offering advice and help along the way. Together, we'll find the best solution for you, the local area, and our environment.
You can trust our totally local tree specialists to take care of your tree maintenance needs. All of our arborists work to British Standard 3998 which ensures all work carried out is done to the latest recommendations and standards. We are also covered by Public Liability Insurance, so you can rest assured knowing we have all the correct licensing.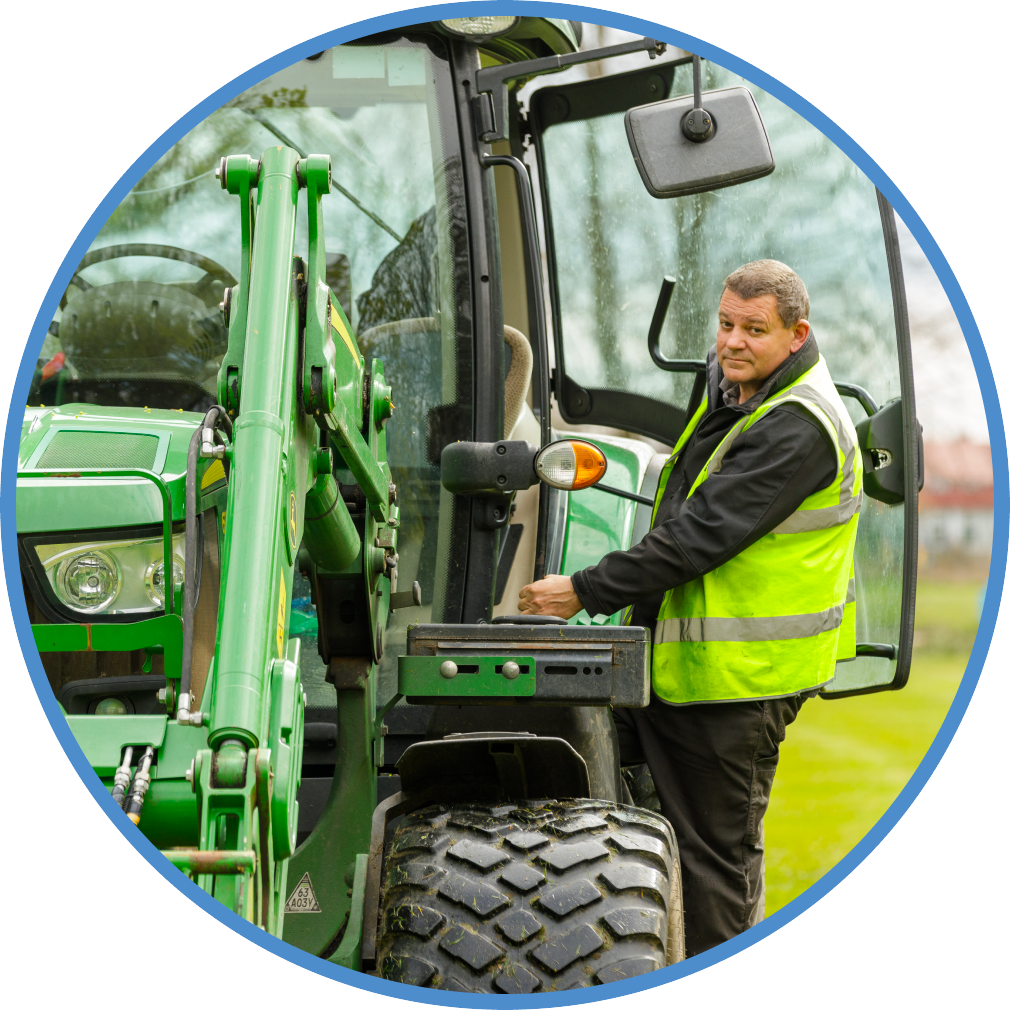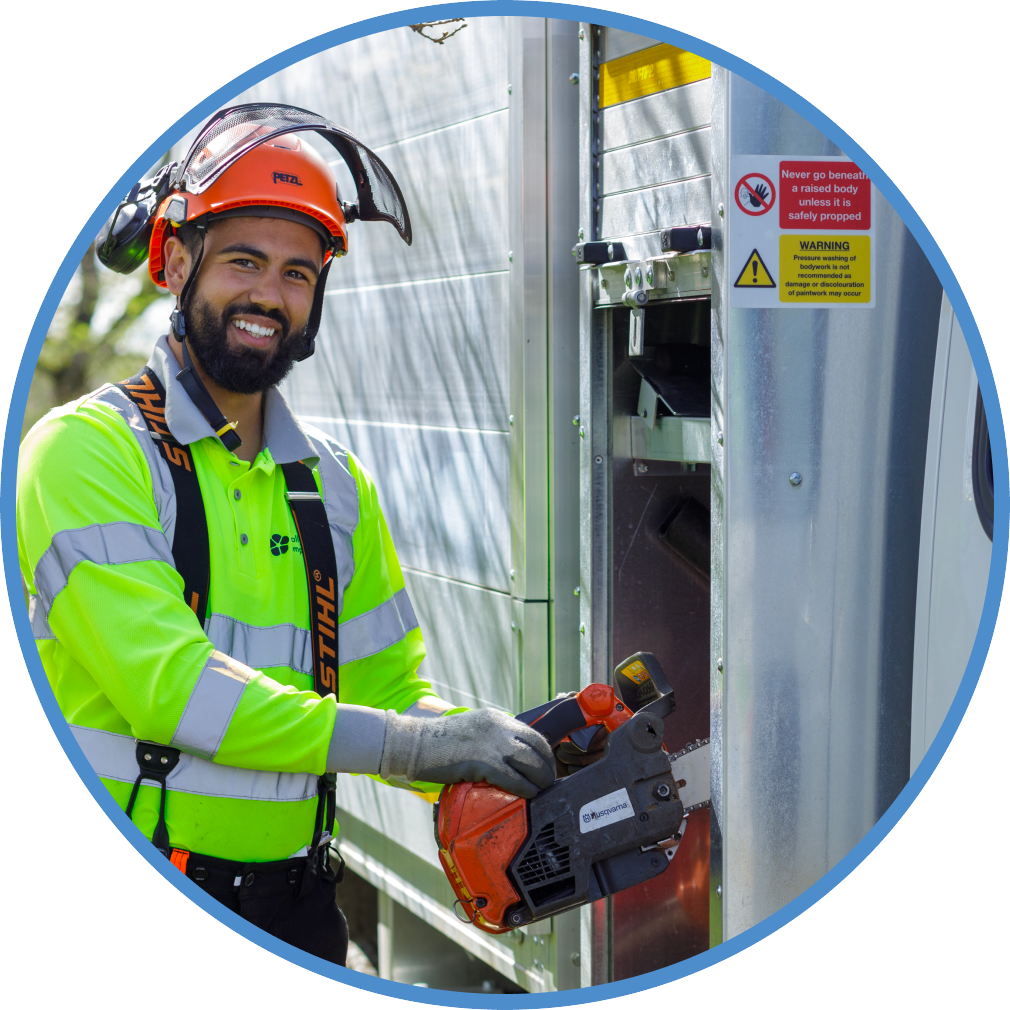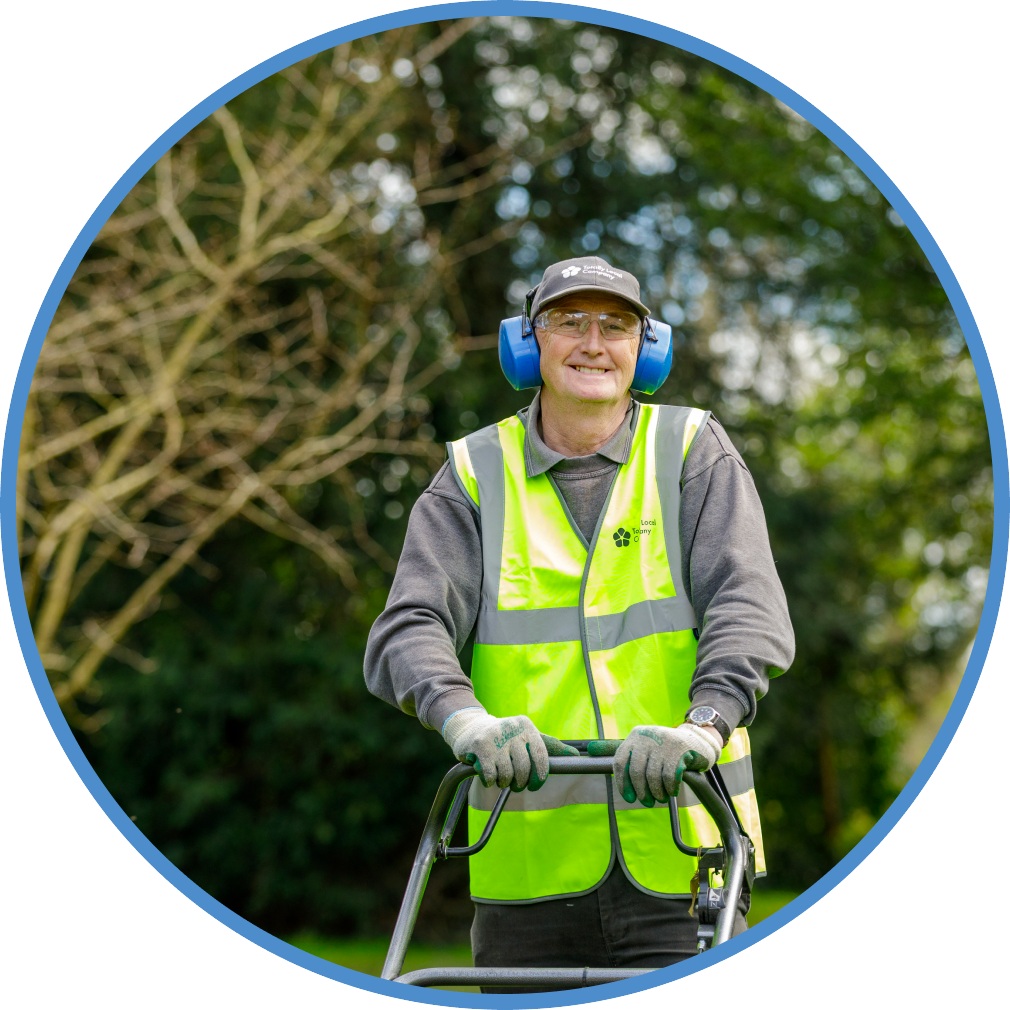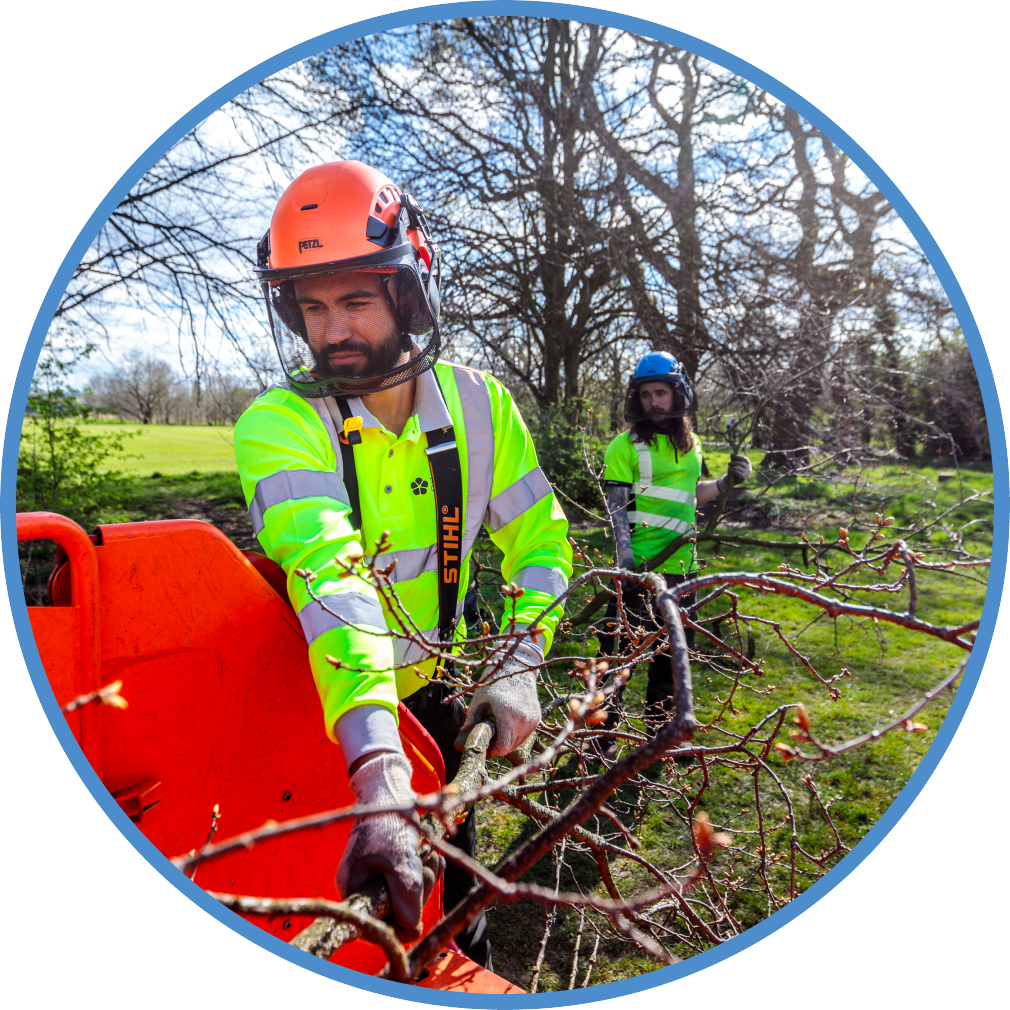 We offer a range of tree maintenance services for your greenspace, helping businesses big or small, and individuals too.
Our arboricultural specialists will help with the safe felling of dead, diseased or undesired trees on your grounds. We can also plant trees to replace any loss, or to enhance your landscape too. Our services expand to larger scale clearances and maintenance for housing associations, local authorities, schools and more. We work to identify each of our client's needs, then build a bespoke tree maintenance package to suit every task and budget.
Get in touch using the form below to find out more.
Our specialist tree maintenance teams are dedicated to getting to know you and your needs to build a relationship you can depend on. Most of our team are from the local areas they work in and they're not temporary staff. Meaning you can rely on a familiar face to get the job done professionally, time and time again.
Totally Local Company teams work all year around and get to know your tree maintenance needs and care for them like their own.
Our arborists are permanent staff and are committed to maintaining a dependable relationship with you.
All of our teams, tree maintenance included, are recruited locally and trained to nationally recognised standards including the British Standard 3998.
Sometimes in tree maintenance things out of our control can cause problems. Storms and high winds can cause major damage to trees and surrounding areas. But we are committed to being available to you to help manage whatever unexpected challenge comes your way.
We're totally local, which means we're on hand when you need us. All year round.
Your account manager with us will be able to efficiently deploy a tree maintenance expert to help in the immediate aftermath of a storm.
We manage the effects of harsh weather by clearing up fallen trees and debris and will help you with a plan to restore your greenspace.
We care for the local area, your safety and our team's safety. That's why our arborists are trained to nationally recognised standards to ensure you're getting the safest, highest-quality tree maintenance service.
All of our arborists are licensed and work to The British Standards 3998. It covers the latest standards of tree management, biosecurity, wildlife protection, safety and more.
We are covered by Public Liability Insurance.
Listening to your tree maintenance needs and finding a solution that makes your life easier is our priority. We will work with you to fit your budget, access times and more so that the service truly fits your needs. Our permanent teams are not just seasonal, they work all year round to ensure things are just as they should be. They'll also offer suggestions based on their tree maintenance expertise and experience, to make improvements and savings.
We provide care on a small and large scale. SMEs, housing associations, local authorities, schools and more.
We'll check that all tree maintenance works fall in line with local authority preservation orders and conservation areas. We can lend our expertise and manage application processes on your behalf too.
We talk with you about the job required, over the phone and with on-site inspections to fully understand your requirements and timescales. You'll be thoroughly in the loop at all times.
Laurus Trust
We have been delivering grounds maintenance services in an educational building environment for Cheadle Hulme High School since 2013.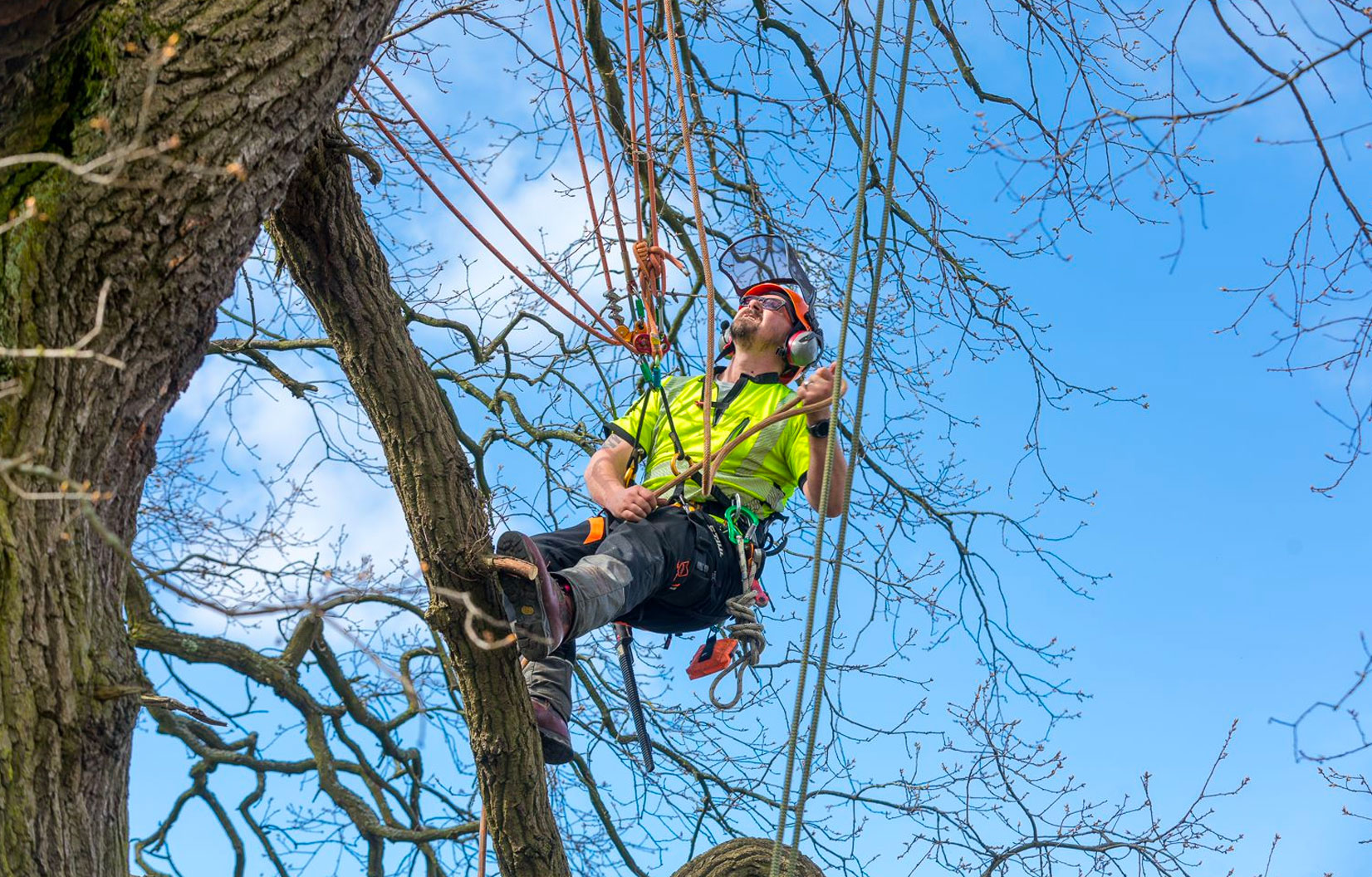 Together Trust
Together Trust is a leading disability charity in the North West, providing care and support to children, adults, parents and carers.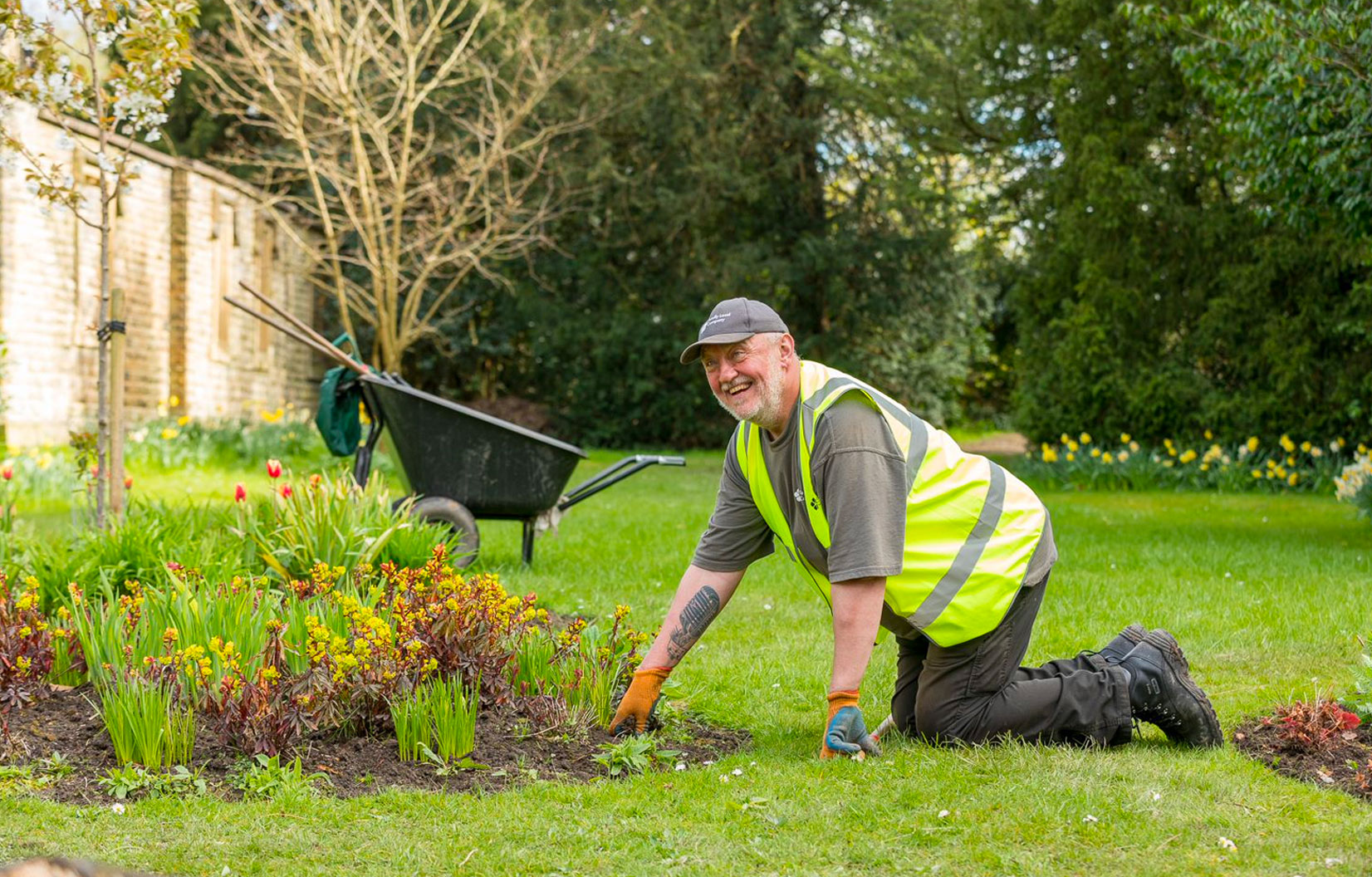 Stockport Council
We have worked with Stockport Metropolitan Borough Council (SMBC) since 2007, providing various services to parks across Stockport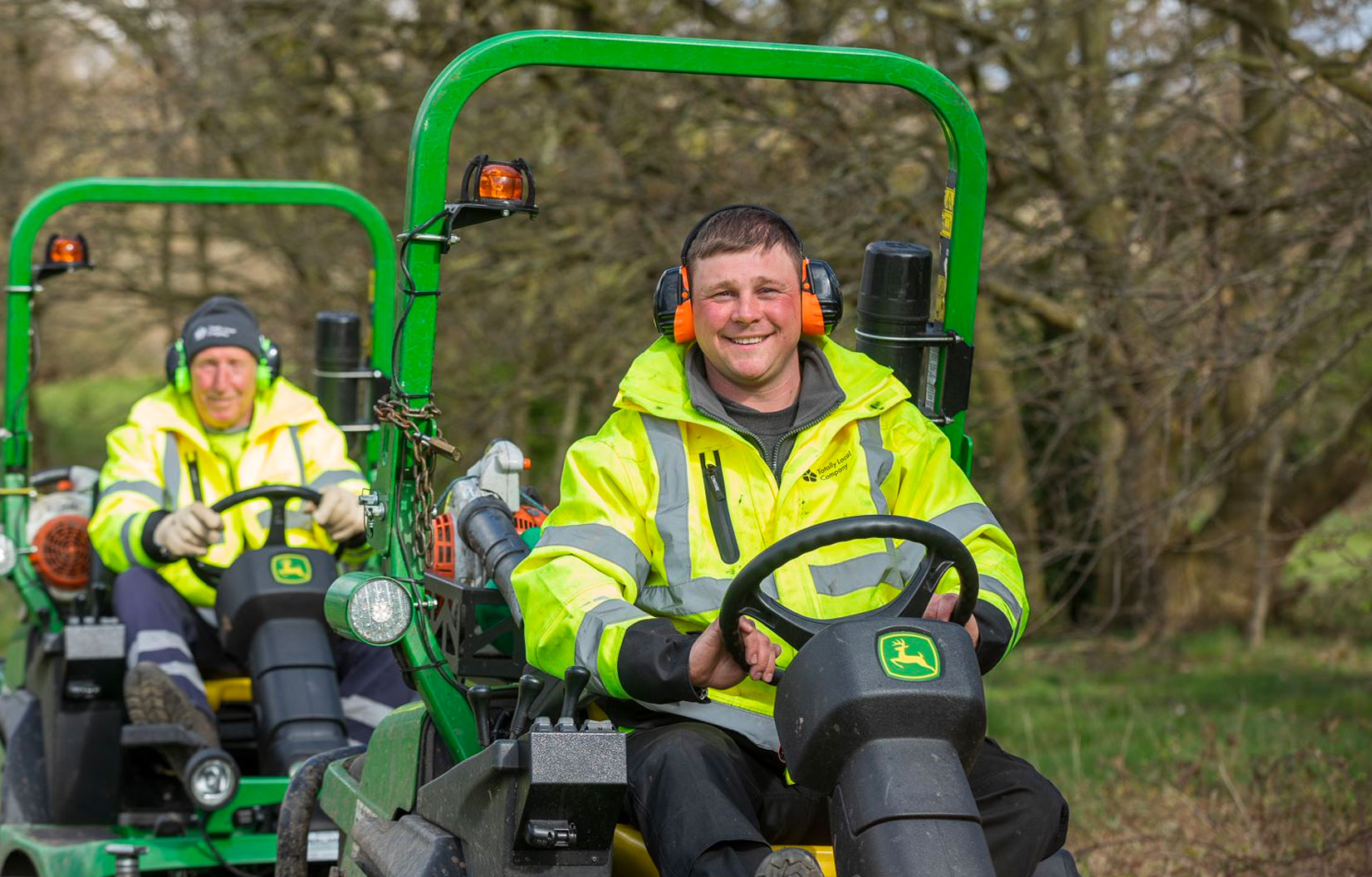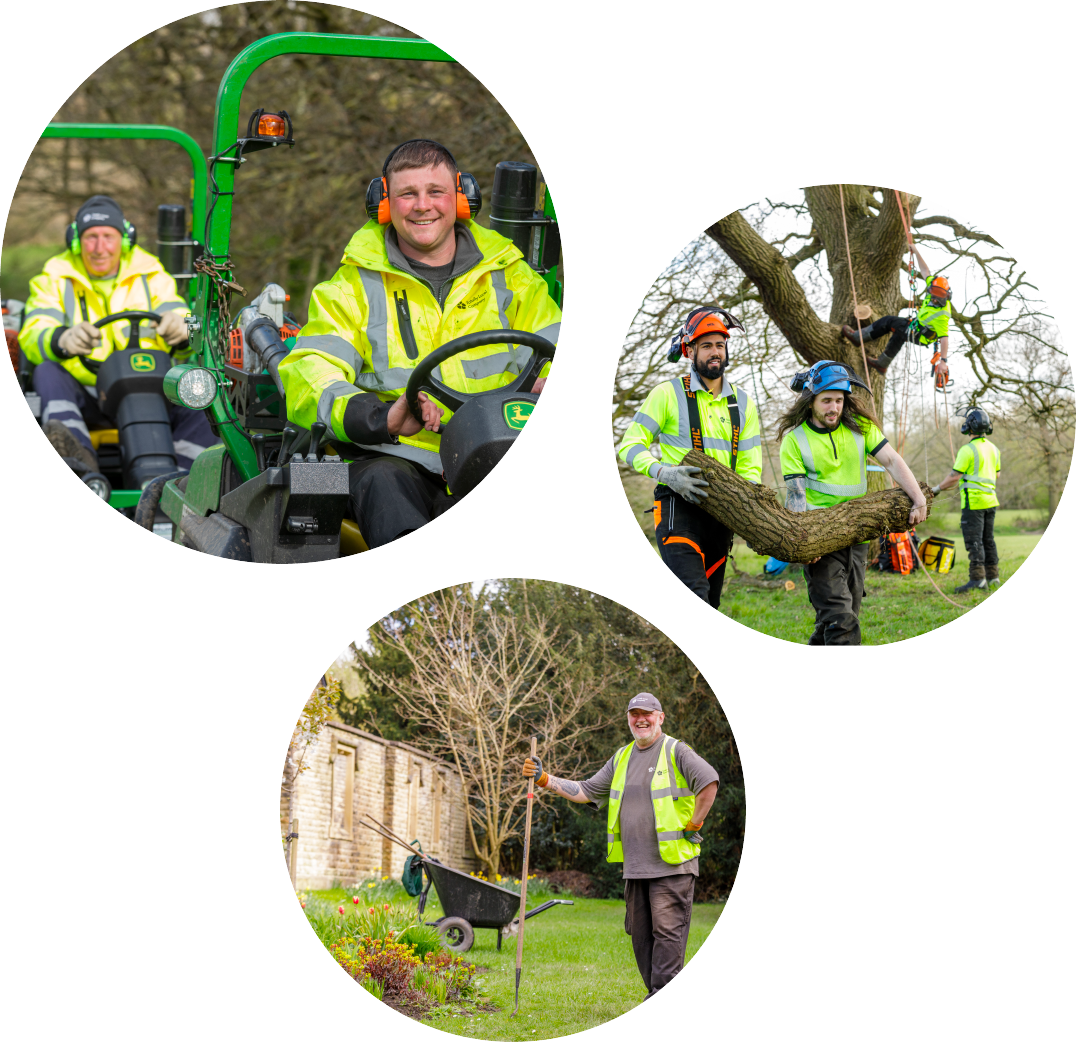 "They did a really thorough job and it's nice to see our green spaces looking so lovely for the many people who rely on the park… it's not looked this good or safe in years."
Local Resident
Cheadle