School Catering
Educating tastes, educating minds.
​We provide nutritious food using fresh ingredients from local suppliers, cooked and served by expertly trained teams. For us, it's all about listening to what suits your needs, partnering with you and creating a bespoke service you can rely on.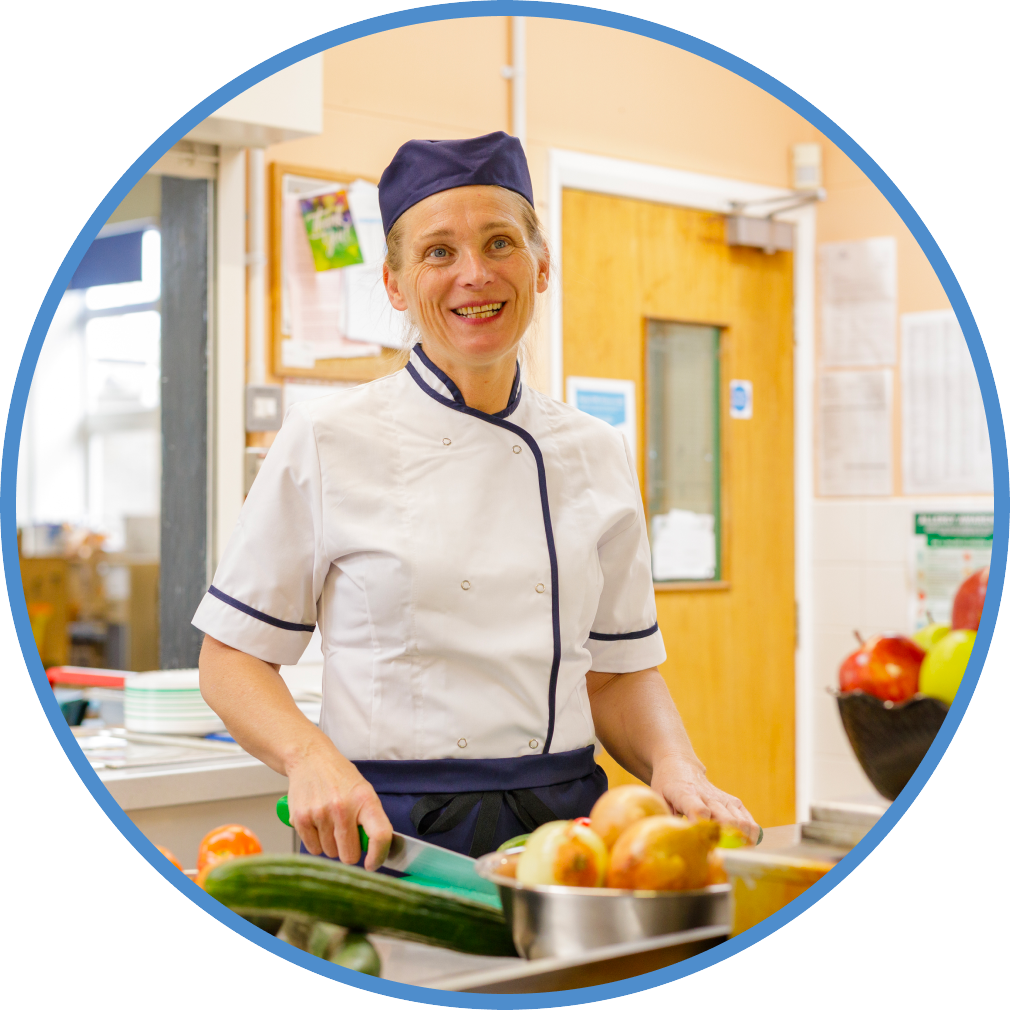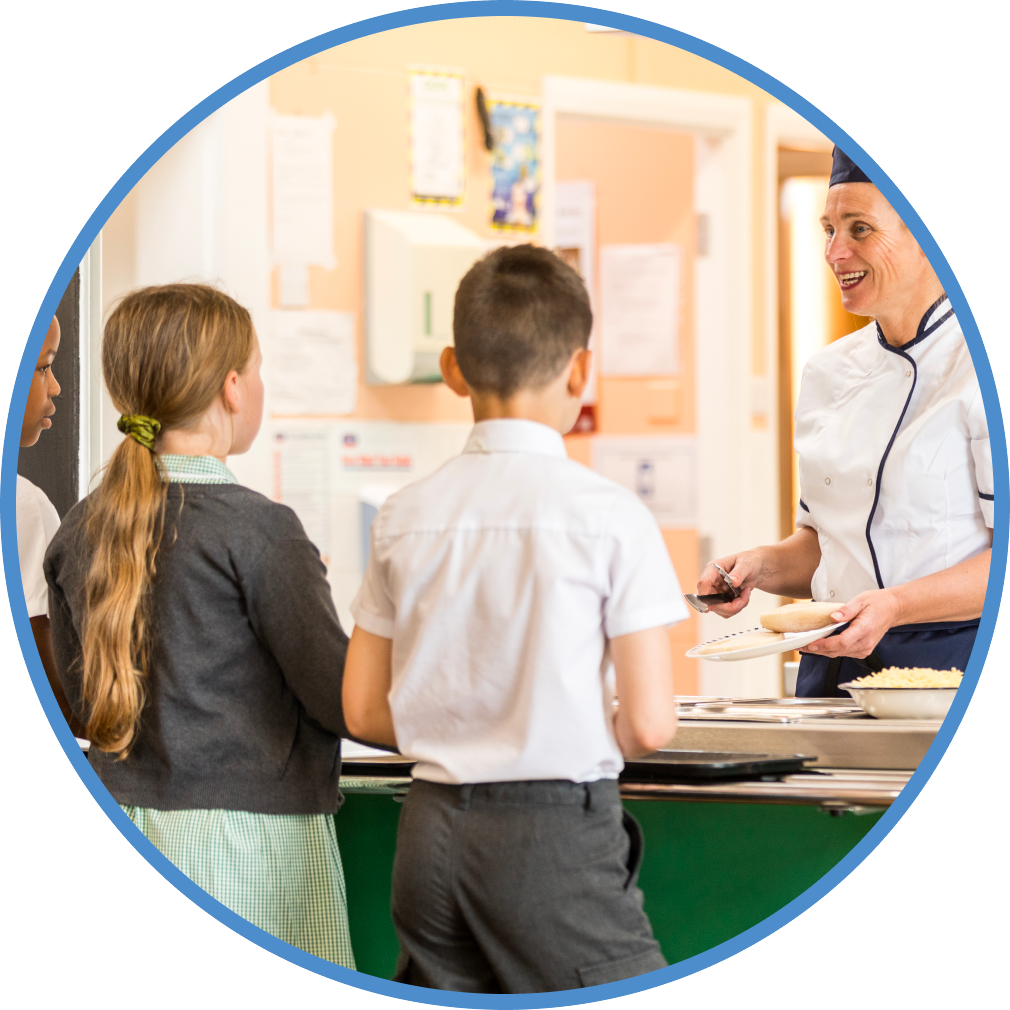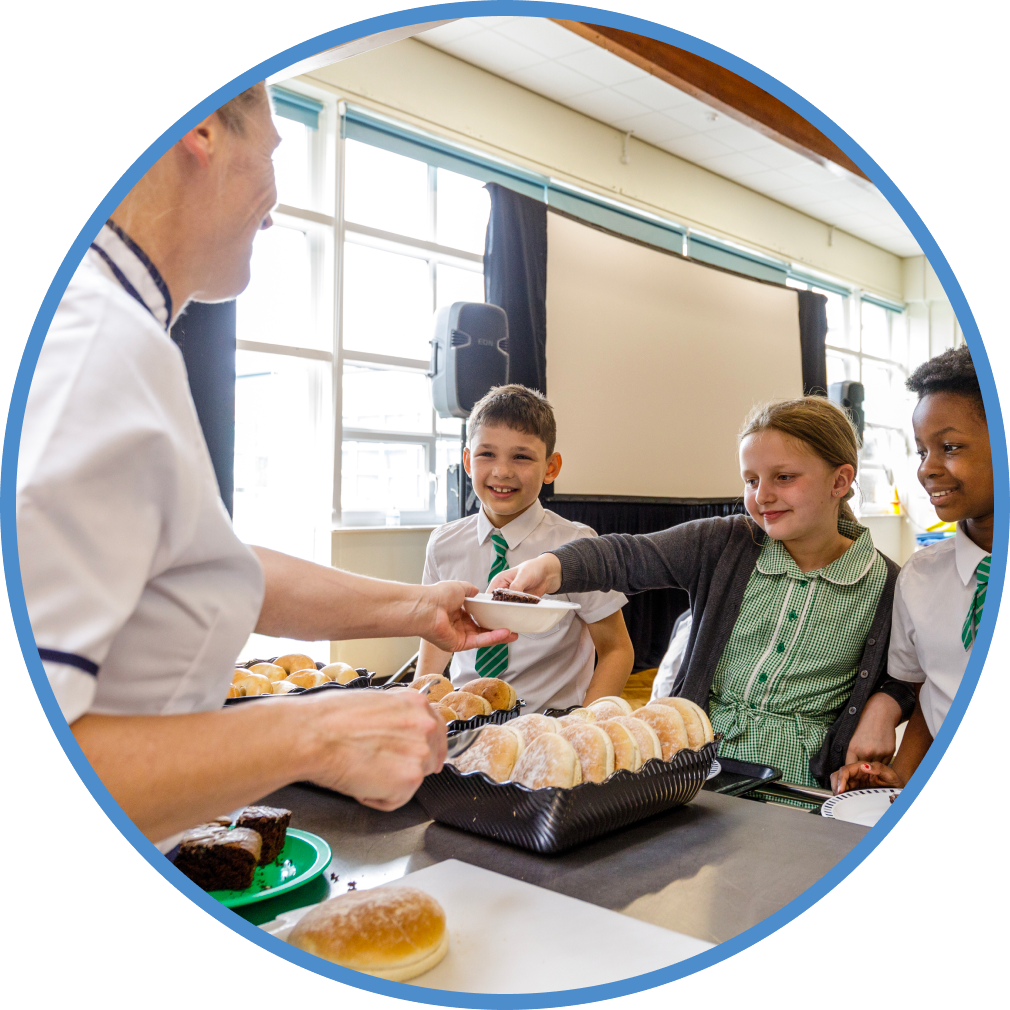 We provide education catering services for: ​
Primary and secondary schools​
Academies and Trusts​
SEND schools ​
Pupil Referral Units ​
Standalone public sector schools​
Get in touch using the contact form below and we'll tailor your catering service for you. ​
Our teams make food from scratch. We always use fresh, quality ingredients in our food – sourced from local suppliers. Our qualified teams steam, boil or bake our delicious menus – we never deep fry food.
Fresh, nutritious ingredients make fresh, nutritious food. It's that simple! We work closely with reputable suppliers to ensure we source food of the highest quality.
We're proud to serve quality dishes meeting all national food standards and allergen laws. We serve:
Red Tractor and Farm Assured Meat and Poultry​
Fresh quality fruit and vegetables from local suppliers ​
Five daily portions of fruit every day (in schools)​
Marine Stewardship Council approved fish​
Please see here for an example of our current menus.
We want children to be engaged and involved in the food they eat by making food fun. We run competitions, tasting sessions and school assemblies. We even install vegetable patches so the children can grow their own food!
We take an active approach to supporting your school and engaging with your children. We go beyond expectations to introduce healthy eating and nutrition activities that align with your curriculum and make food fun for your children. Each of our activities is designed to promote healthy eating and positive mental wellbeing for your children. Such as:
Healthy eating campaigns and cookery sessions that can be incorporated into PHSE lessons.
We propose to work in partnership with you to install a grow garden onsite and can hold interactive sessions to teach the pupils on how to grow, pick and cook vegetables.
Theme days enable us to create fun speciality themed menus.
Seasonal produce campaigns to highlight the wealth of local produce available throughout each season.
'Rate my Plate' surveys, to measure pupil satisfaction with their meals.
We become a part of your school, college or academy by building relationships that last. Most of our teams come from the local area, so there's always a familiar face and a dedicated point of contact on hand to help.
Our teams are dedicated to building great relationships to truly become part of your school. Along with providing great food, we engage with you and the children to encourage a healthy approach to eating.
Our nutritionists design menus to keep children energised and focused throughout the day.
Each school has a dedicated account manager who will visit and review regularly.
Account managers also work closely with our cooks to ensure the team is working well and meeting all expectations.
We invest in our people to develop the skills of our cooks and their assistants. Our suppliers will often hold workshops or taster sessions, designed to enhance skills, knowledge and techniques, as well as inspiring new ideas.
Our current training includes: Food Hygiene, Manual Handling, Hospitality and Catering NVQs.
We build a bespoke service that's tailored to your budget and we're partnered with ParentPay to make this simpler for parents. We can also use digital menus to help parents make nutritional choices for their children more easily.
We understand that for both schools and parents, time is precious. That is why Totally Local Company is partnered with ParentPay, to help make the payment and management of school meals simpler for everyone.
ParentPay provides a full online solution for your school's payment needs:
Send and receive online payments securely, eliminating the need for cash payments in school.
Provide financial reports and analytics to help improve efficiency and accuracy.
Allow parents to make payments online at a time that suits them.
Fully automates the payment service to match budgets and simplify the process for all.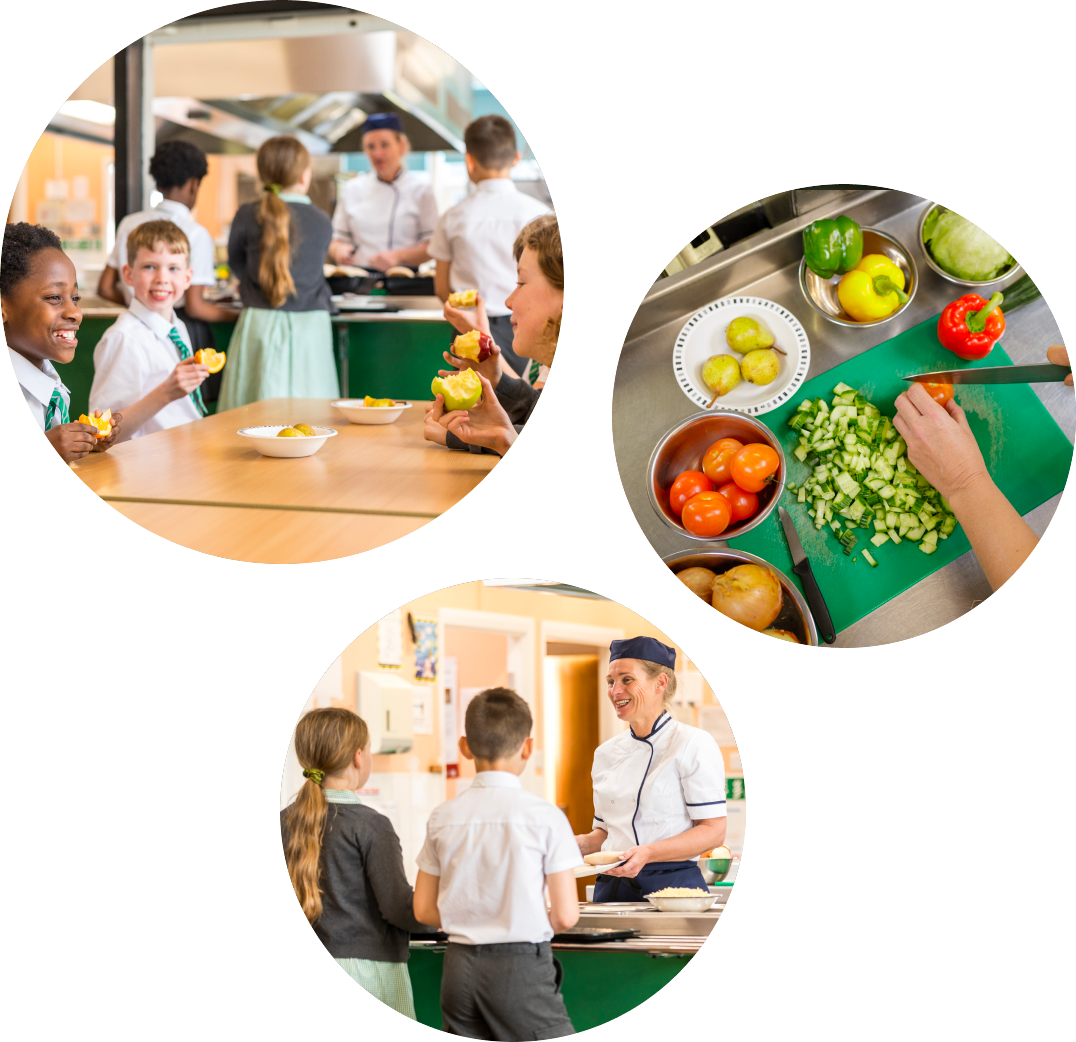 "The quality was excellent… the children loved the meal and the school staff were very effusive in their positive comments… the team make an amazing contribution to the life of the school and always take into account the children's views."
Headmaster
Gawsworth Primary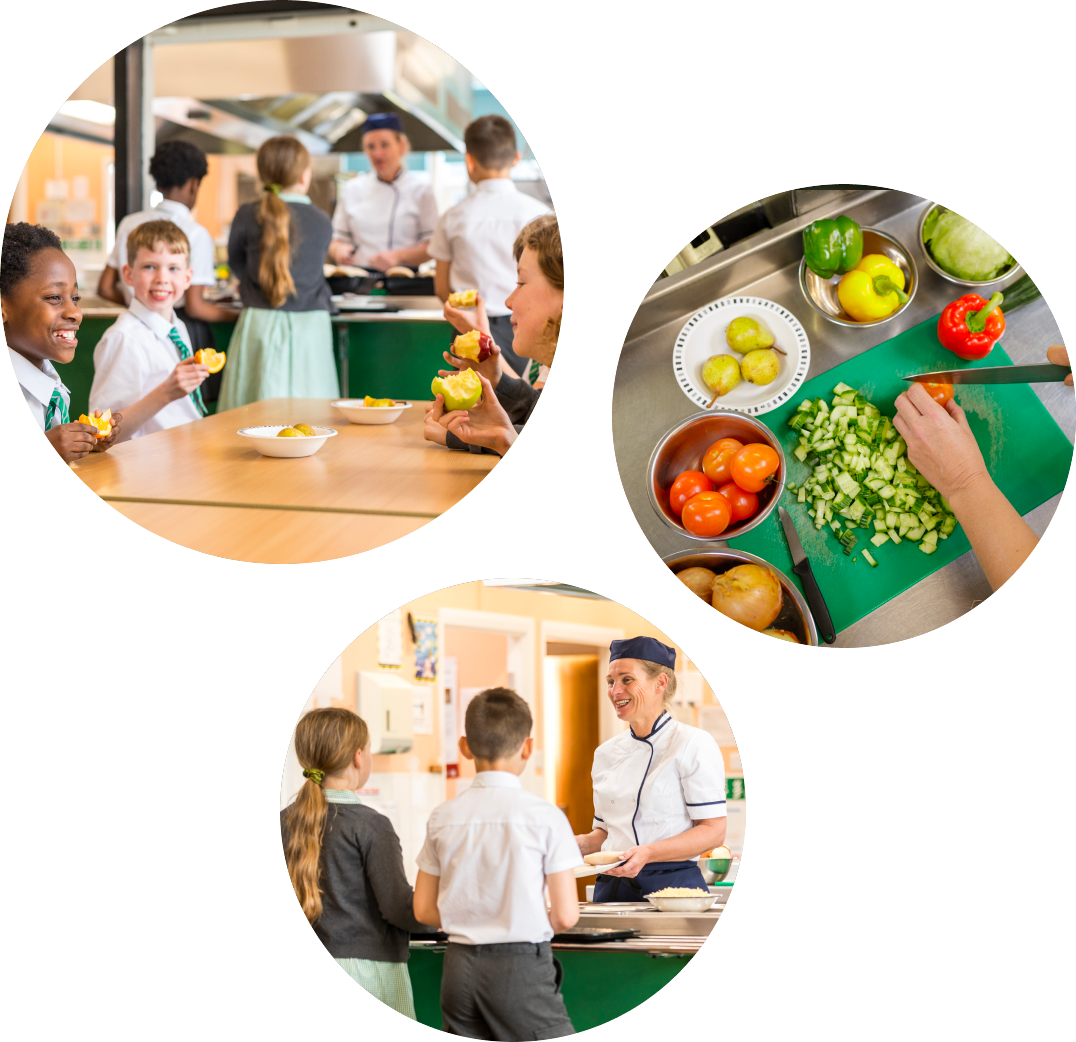 "The food has been fantastic. So many parents are asking about the new school meals as their children are going home and asking to have a school dinner. It is wonderful to see that children entitled to Free School Meals now want to have their meal, instead of bringing a packed lunch."
Alexandra Jamieson- Head teacher
Bridge Hall Primary