Fleet Maintenance
Keeping your business moving.
Our expert fleet team are on hand to help you maintain, manage and optimise all your vehicle needs. Our highly skilled technicians deal with all shapes and sizes of vehicles with one aim of keeping your business on the move. We'll make sure your vehicles are safe, legal and meet the manufacturer's requirements​.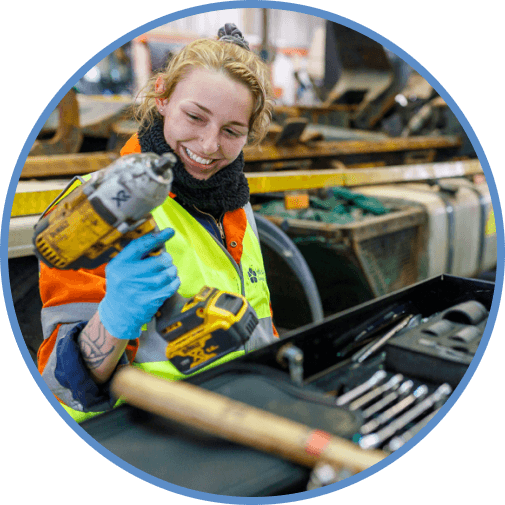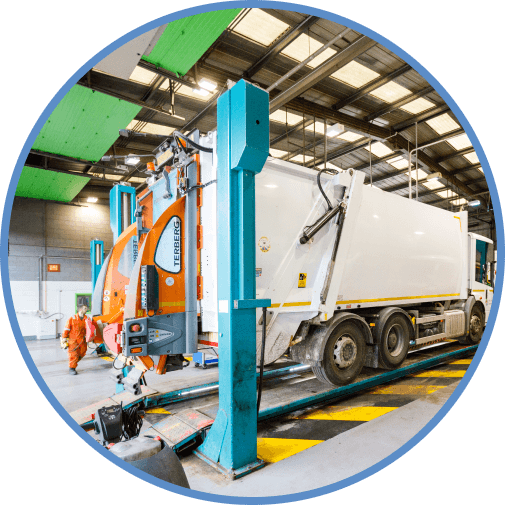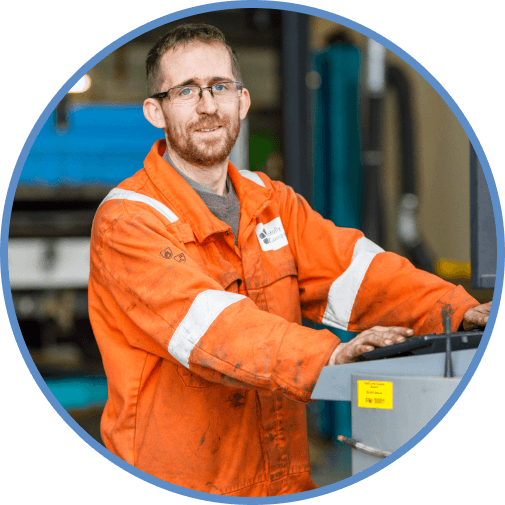 Our fleet maintenance team can: ​
Maintain, repair and optimise a vast array of highly specialised commercial and domestic vehicles.
Prepare vehicles for MOT, including cleaning.
Carry out MOTs including class 4 and class 7 MOTs.
Perform scheduled vehicle services.
Carry out brake tests, emission checks and more.
Get in touch using the form below to see what fleet maintenance solutions we can provide for you.
Reliability is the most important quality of your vehicle and it's the thing we value the most. We provide a service that you can rely on, so your fleet won't let you or your customers down.
Our in-house fleet maintenance service looks after all the vehicles we use for our other services here at TLC. We're proud to offer the same reliability we depend upon, to you.
We're here when you need us, working from 6am until 10.30pm Monday to Thursday, we're open on Saturday until 2pm, too.
We train our teams of technicians to the highest standards, to ensure they're proficient in the maintaining of even the most specialised vehicles.
We cover a wide range of fleet maintenance, from MOT, repair and inspection on even the most specialised commercial vehicles.
We have MOT bays running daily – carrying out class four and class seven MOTs. We can also prepare vehicles commercially for MOT.
We can carry our inspections on vehicles including brake tests, headlamp aim and emission checks.
We don't just cater for commercial vehicles, you can book an MOT online using our fully automated service, including making payments online.
We know it's crucial to be flexible. When it comes to vehicle maintenance, breakdowns and faults can happen when you least expect it. We're adaptable to your needs to get you moving again.
We offer multiple fleet maintenance services under one roof, so you don't need to contact multiple part suppliers for one vehicle.
We advise on the legal requirement of servicing for your vehicles depending on their goods vehicle operators' licence, where applicable.
We're experts at finding solutions and repair vehicles quickly, getting you back on the road as soon as possible.
We're Totally Local – so we're always here for you in your local area. We communicate with you, so you always know where things are up to, every step of the way with no surprises.
We can set up a scheduled maintenance plan for your fleet requirements, to cater for this over a given period, taking the hassle away for you.​
We plan ahead to minimise the wait time for you by buying vehicle parts in advance wherever possible, so we're ready to get to work as soon as you need us to.  ​
We can work with you to fit your schedule- if your vehicle needs servicing, we can arrange this with minimum disruption to your productivity.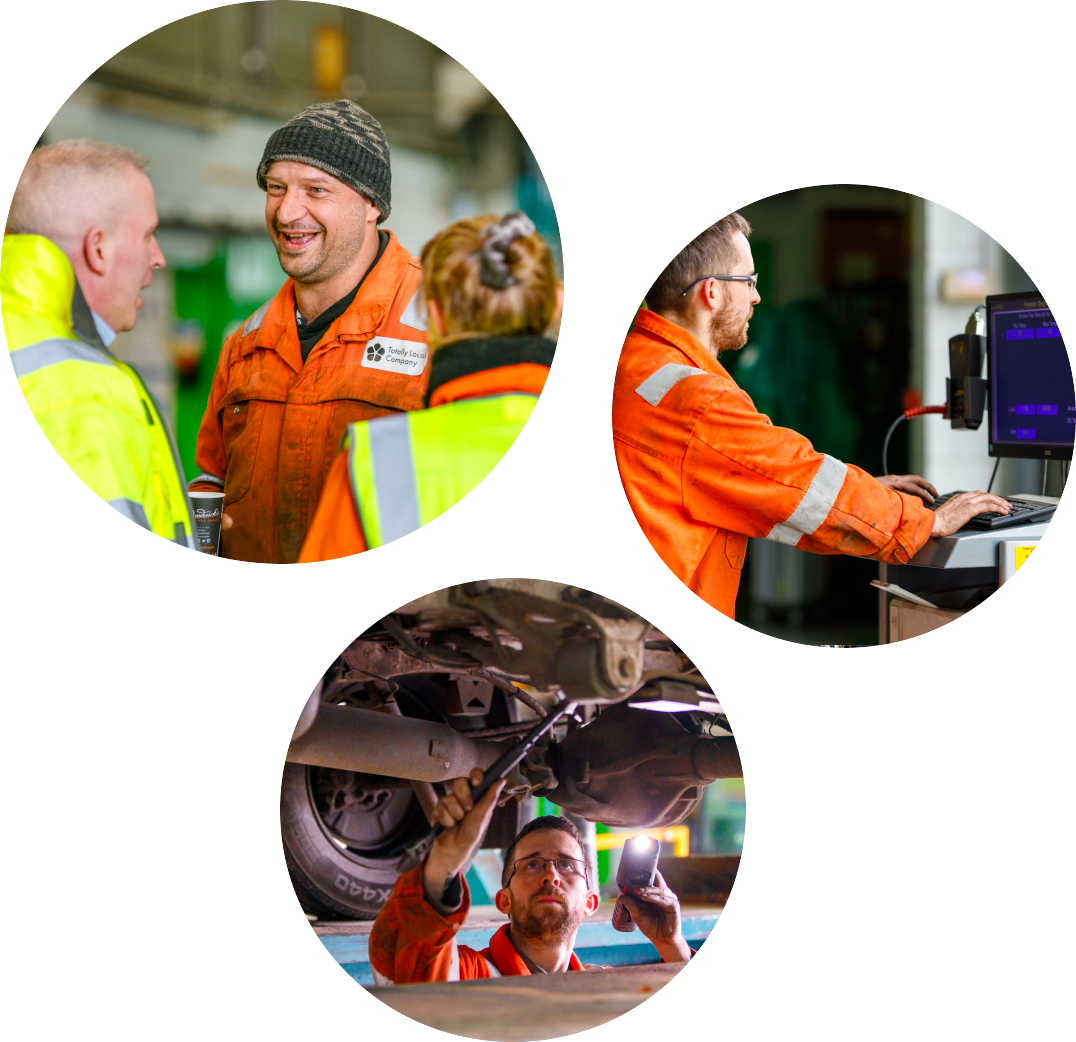 "I just wanted to extend a huge thank you to you and your teams who made our mobile Covid testing dreams a reality. Your support in setting up the initial big yellow bus, finding us a new unit, sorting the PPE van, driver assessments, the list goes on – has been invaluable. Thank you so much, you have been amazing!"
Hayley Taylor-Cox – Service Manager
Public Health Protection and Response Team, SMBC