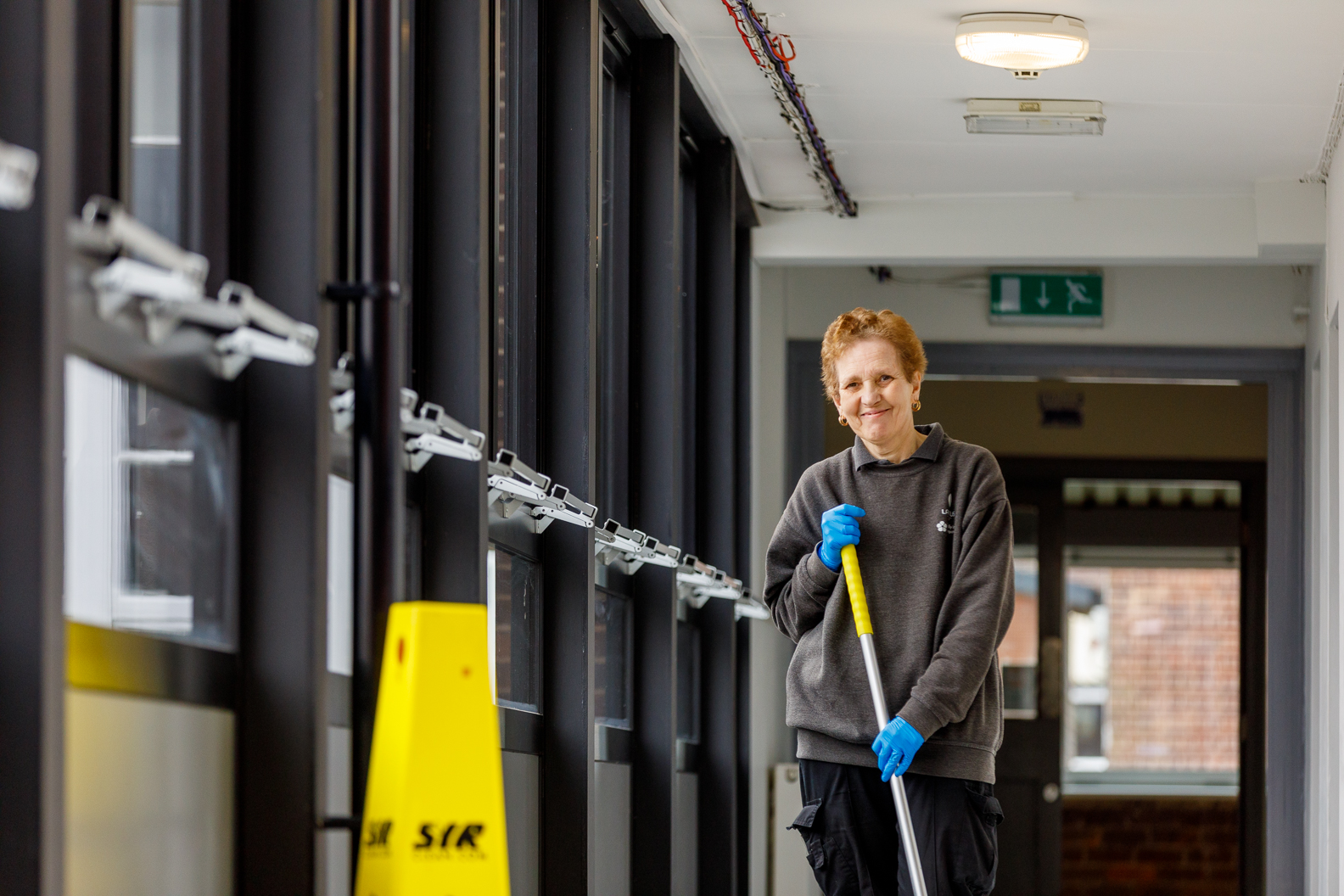 Posted On: 25 May 2022
Number of units – 53
Scope of works
We are a trusted, proven and established provider of cleaning services for Stockport Metropolitan Borough Council (SMBC). As evidence, we have held the current cleaning service contract since 2018 Owing to the effectiveness of our service and high standards, we were re-awarded the contract in 2018 when Robertsons became the council's latest Property Service provider.
Demonstrating our ability to manage multi-site contracts effectively and efficiently, we currently provide services to 53 sites, including:
SMBC Town Hall
Fred Perry House, Stockport
Hat Works, Stockport
Children's centres in Stockport
To meet the requirements of this contract, we have allocated 156 staff to deliver the full scope of works. Demonstrating our ability to deliver your scope of works, the required cleaning services on this contract include:
Daily Clean
Window clean
Carpet clean
Hard floor maintenance
Fogging
Infection cleans
Window cleaning abseiling
Key holding service
Challenges
As the buildings included within this contract are old, we regularly experience issues/challenges that require us to provide an agile and responsive service. Issues include faults/damage to buildings and flooding.
For instance, providing a reactive service, we completed a same-day deep clean. We were notified that a pipe had burst. Demonstrating our quick resolution times, we immediately allocated a cover team of 2 Operatives from our local, floating resource to remove the water using wet pickups before completing a deep clean in line with the client's needs.
Success
Demonstrating our proven ability to meet the demands of your project, on this contract we have meet all client expectations including 97% KPI objectives.
In addition, we successfully delivered a bespoke solution that met the buildings' needs. For instance, the Town Hall's floors required specialist cleaning owing to their age. During COVID, the Town Hall was used as a base for food banks. Subsequently, the floor required a severe clean which we able to provide quickly and efficiently. In addition, owing to the age of many of the building, we are often called out for reactive cleans, such as if there is a leak. Our locality ensures that we provide a proactive and efficient response.
Testimonial
John McAlpine, Cleaning Operatives, received a thank you from Robertsons for providing a quick, effective and efficient service at the Town Hall.

With an important ceremony due to take place just three days later, we received an urgent request to try to remove some not-so-nice carpet stains in the registrar's area.

A backup plan, to find something to cover the area, was in place in case the stains wouldn't shift, but John set to work with the carpet cleaner and got the job done!