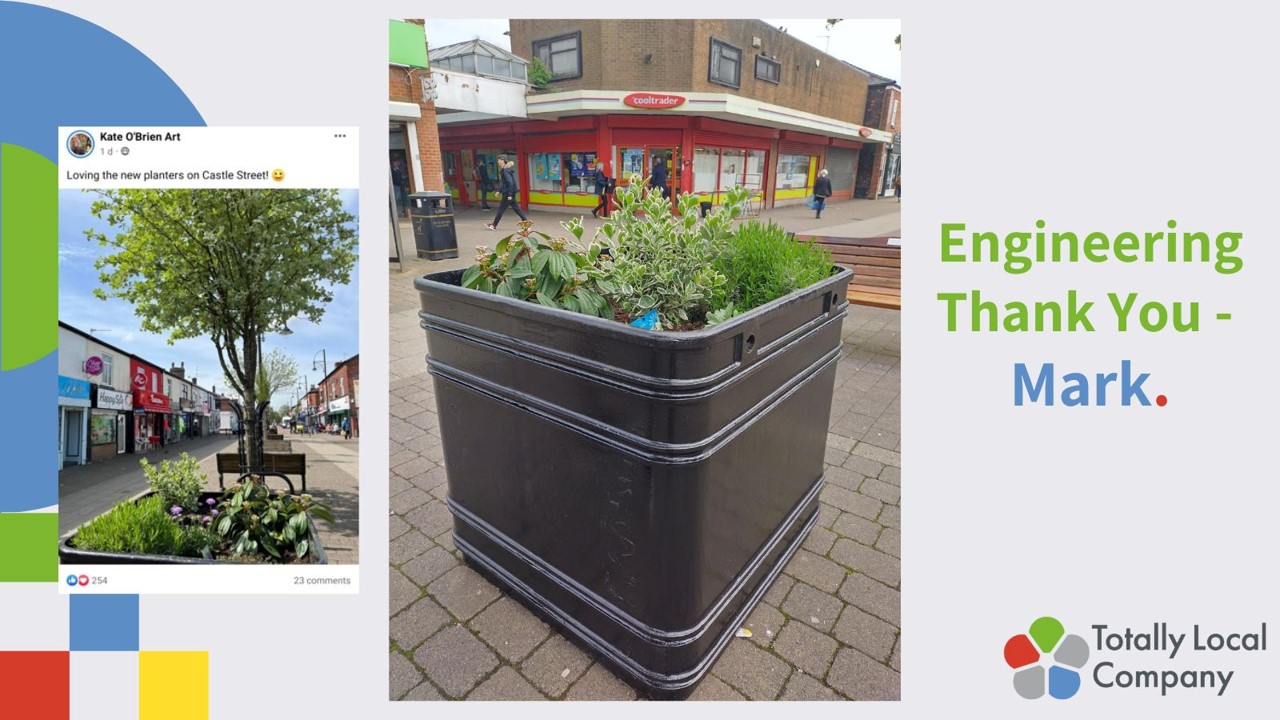 Posted On: 28 Jun 2023
Shout out to Mark in our Engineering Team.
He has received a big thank you for his work adding planters to Castle Street in Edgeley.
Mark worked with contractors to get the beautiful planters in place. They've made a real difference to the space – helping to create a really positive vibe for Castle Street.
The planters even got a mention from local artist Kate O'Brien on social media – getting a phenomenal 250 likes and lots of positive comments too.
Well done to Mark – and to everyone involved in brightening up this space.