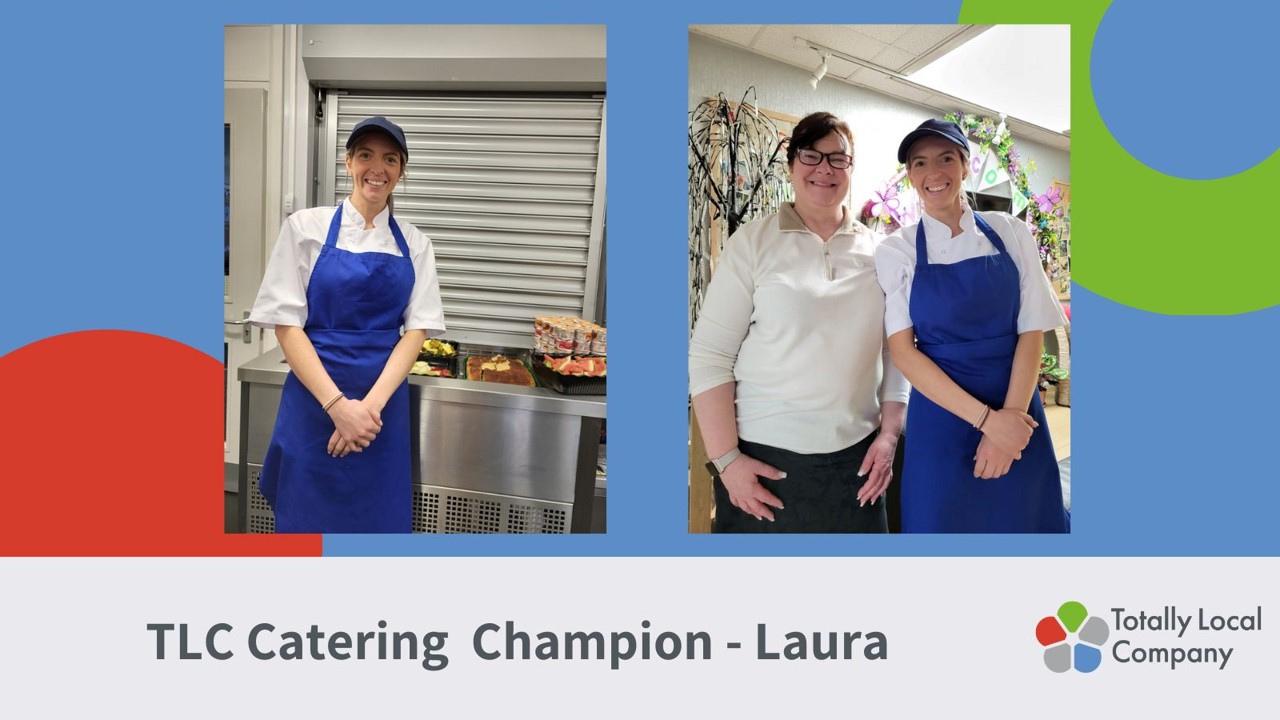 Catering Champion – Laura
Posted On: 31 May 2023
We'd like to give a warm welcome to one of our newest Catering Champions. Laura has joined us as Cook in Charge at Bolshaw Primary School in Heald Green.
Great feedback!
She started at the school just before the end of last term and is getting great feedback from staff and pupils alike already!
The team at Bolshaw have shared how well she has slotted into the school and what a fantastic job she is doing.
Background
Laura's background includes working in a nursery for 10 years. During that time she undertook food hygiene courses and covered the kitchen whenever the cook was off. In addition, as a carer she continues to provide 24-hour support once a week for a lady with MS, which includes cooking meals.
It was fellow TLC Cook Kirsty who suggested her for the role – knowing how much she loves cooking and that her experience, whilst not in a school, would be really valuable for the role.
At Bolshaw
Laura is now getting used to the kitchen paperwork, the one area she wasn't previously familiar with, and as the school have shared – has settling in very well. The three weeks onsite training with Lisa (pictured), our Quality & Training Lead, has been really valuable for this. A further benefit is that the training takes place on the equipment that Laura is now using on a daily basis.
With a young family, term time working suits Laura down to the ground – having time off at the same time as her children works really well for her. Additionally, during term-time she is able to drop her children off at school and then come into work.
Not long after joining us Laura had the challenge of providing a Coronation feast for the whole school. This is a big deal, as on a normal day about two thirds of the children have a school meal – but on this day every child was invited to take part.
Different sittings were introduced to accommodate everyone – with the younger children eating first followed by a quick clean up and turnaround and then the older children all coming at once! The tables were set out in a horseshoe shape and Laura had dressed up for the day – her union jack hat was a real hit.
The day was a resounding success and the children particularly loved the cupcakes with buttercream. Well done Laura – and welcome to the TLC team!
We're very proud of Laura's great start at Bolshaw Primary School.