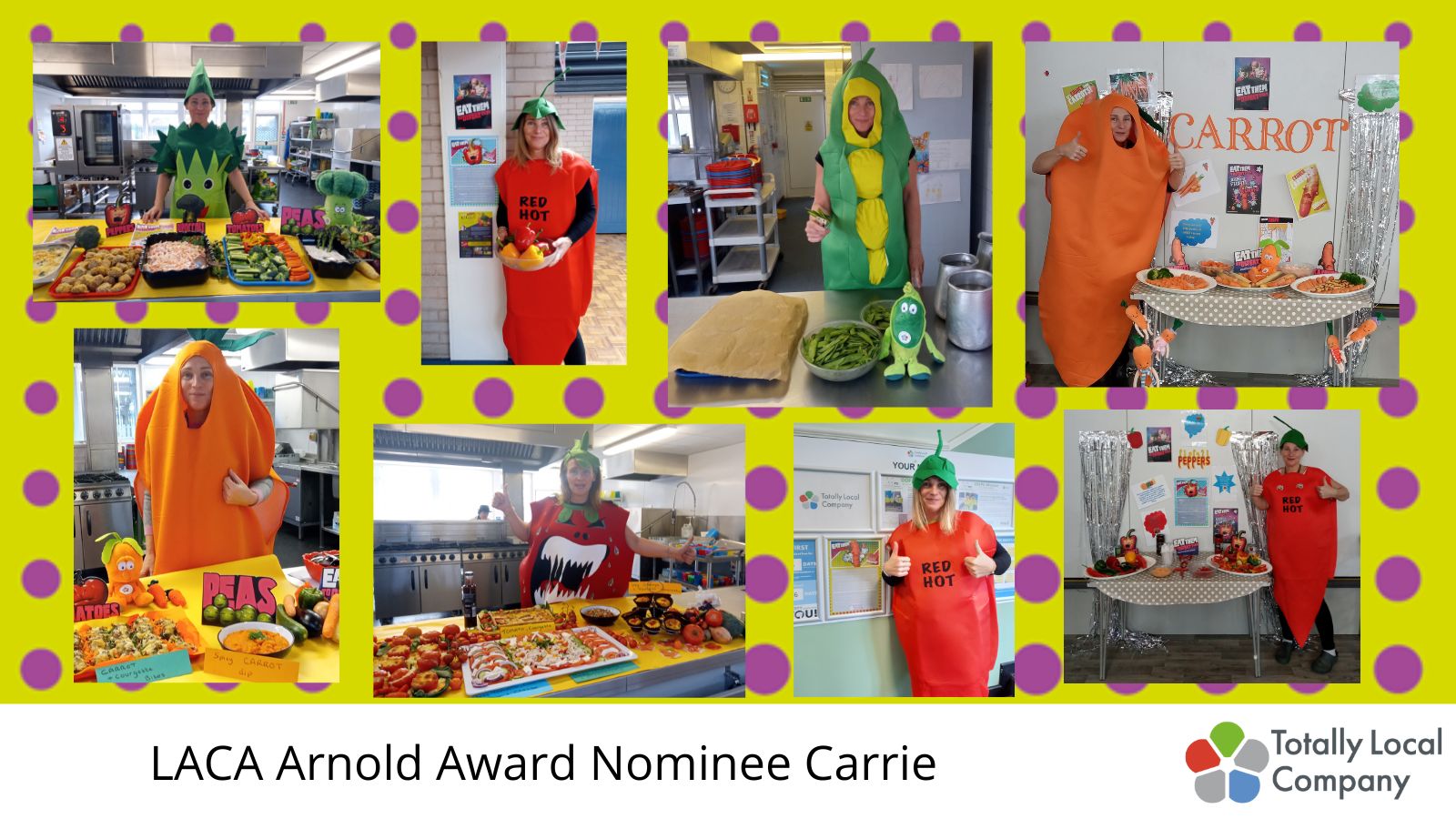 Catering – LACA Award Nominee
Posted On: 22 Jun 2022
Huge congratulations to Carrie, our TLC Catering colleague, who has been shortlisted for the LACA Arnold Award.
The award recognises those who have gone the extra mile or done something different to promote school food, cooking or children's wellbeing.
A special Shout Out for all Carrie did throughout our TLC Eat Them To Defeat Them campaign. She visited a number of our schools in a variety of costumes during the campaign.
Well done Carrie – and good luck for the awards in July.