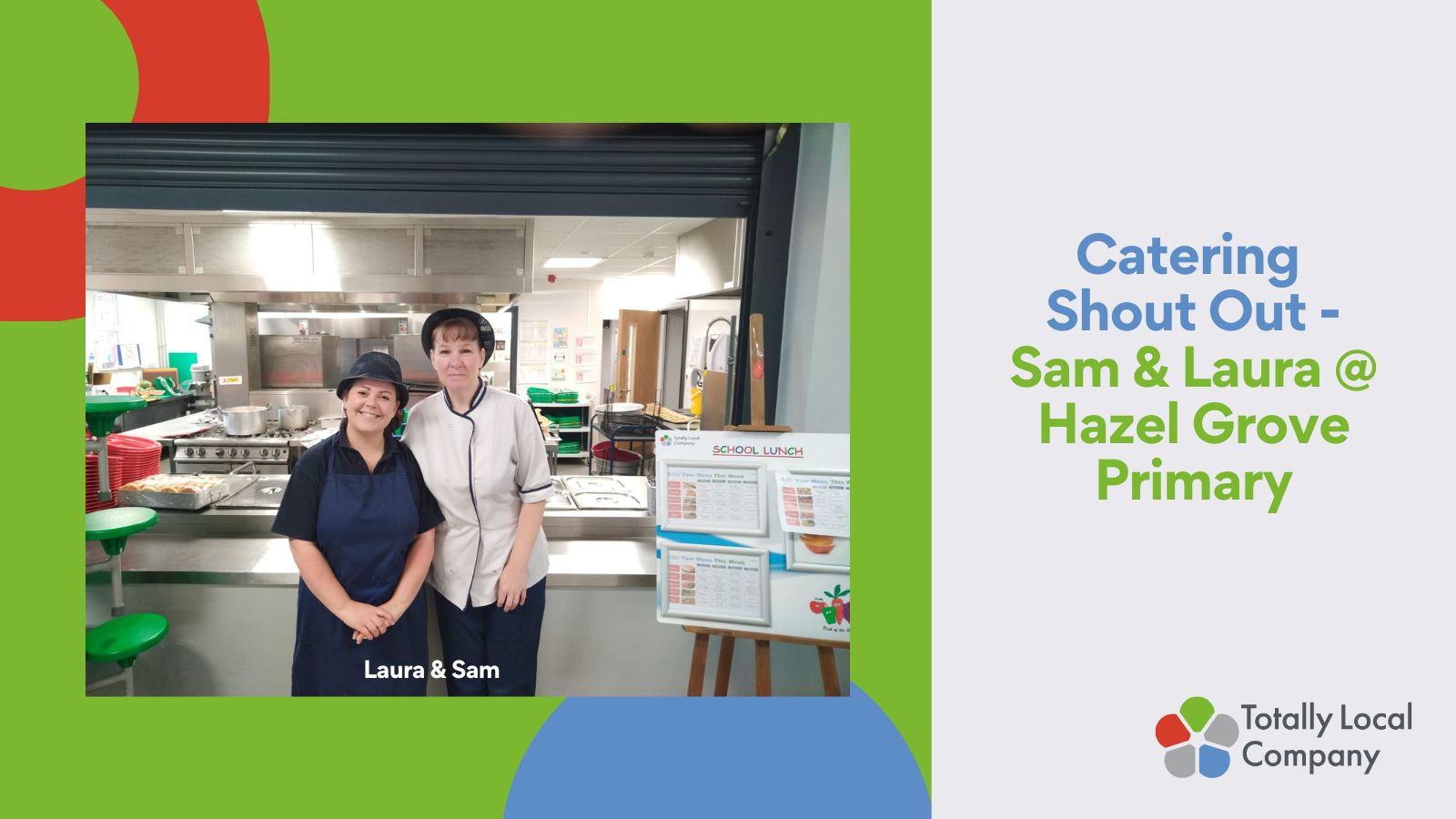 Catering Thank You – Hazel Grove Primary
Posted On: 13 Dec 2022
Shout Out to Sam, Cook in Charge, and Laura, GA, our TLC Catering team at Hazel Grove Primary School.
They've received fantastic feedback from visitors to the school – and from the children they cook for.
One visitor asked Sam how she and Laura encourage children to eat a hot meal each day. Along with the look, taste and reputation of the food – Sam also shared the power of stickers. At their school, the lure of stickers means even the most reluctant child will clear his plate!
The next day, another member of the visiting team came into the kitchen. She specifically wanted to let Sam know how impressed she was with the menu served. Crucially – she also took the time to share the wonderfully positive feedback children had shared about the food Sam and Laura provide.
Well done Sam and Laura – we're so proud of all you do at Hazel Grove Primary.