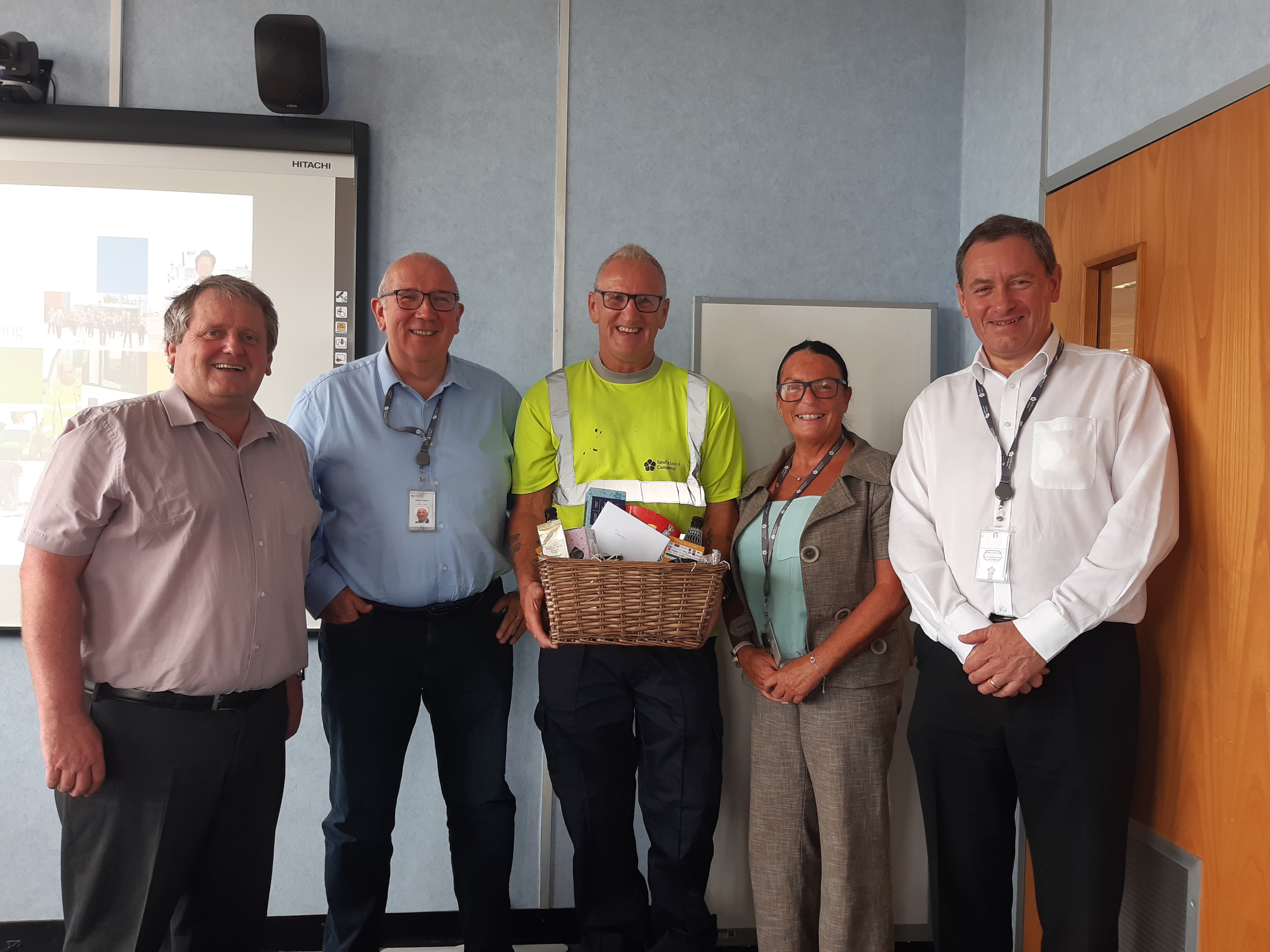 Celebrating 45-years of service
Posted On: 05 Jul 2022
Congratulations to TLC employee Duncan on achieving a phenomenal 45-years of service.
Today the TLC leadership team congratulated Duncan, our longest-standing employee, on his fantastic achievement.
Duncan also received a lovely message of thanks from SMBC Chief Executive Caroline Simpson.
Duncan started with us in 1977 as a temp in Recycling & Refuse before moving into Highways and finally into our Streetlighting team (via gritting and sewers too).
Duncan has been presented with vouchers and a hamper in recognition of his service.
Well done Duncan and thank you!
Duncan (c) is pictured with (l-r) Mark (Divisional Head of Service Civil – Highways, Streetlighting, Signage & Playgrounds), David (Chief Executive Officer), Susan (Director of HR) and Steve (Finance & Commercial Director).