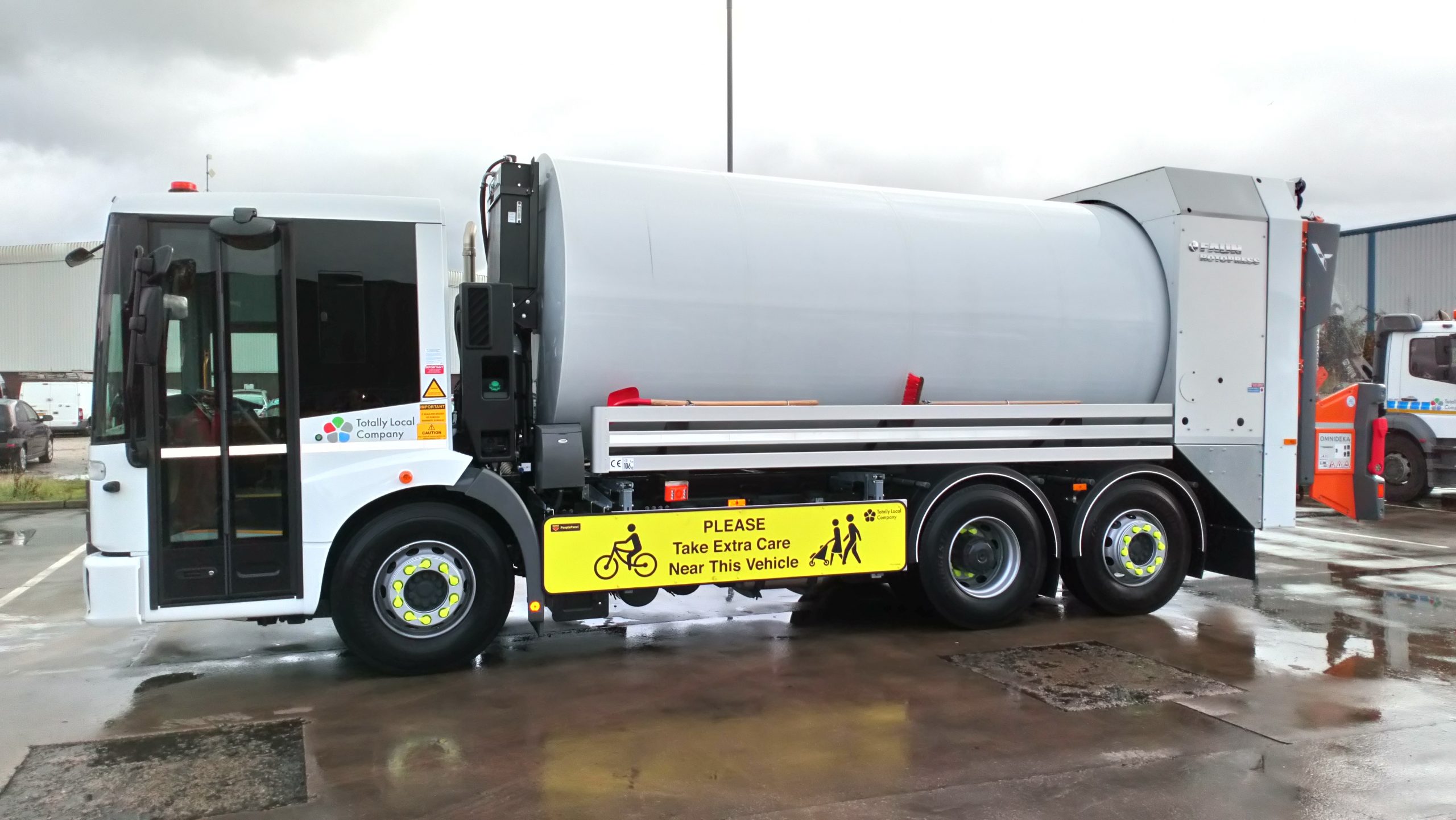 Celebrating Success – Fleet Investment Programme
Posted On: 28 Oct 2020
Mercedes-Benz Econic Compactor – Refuse Collection Vehicle (RCV)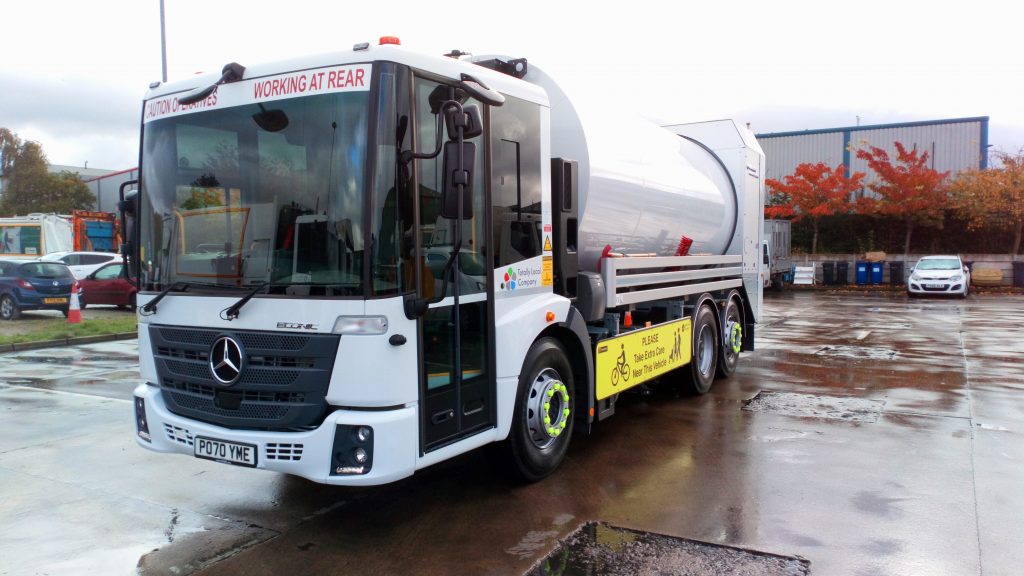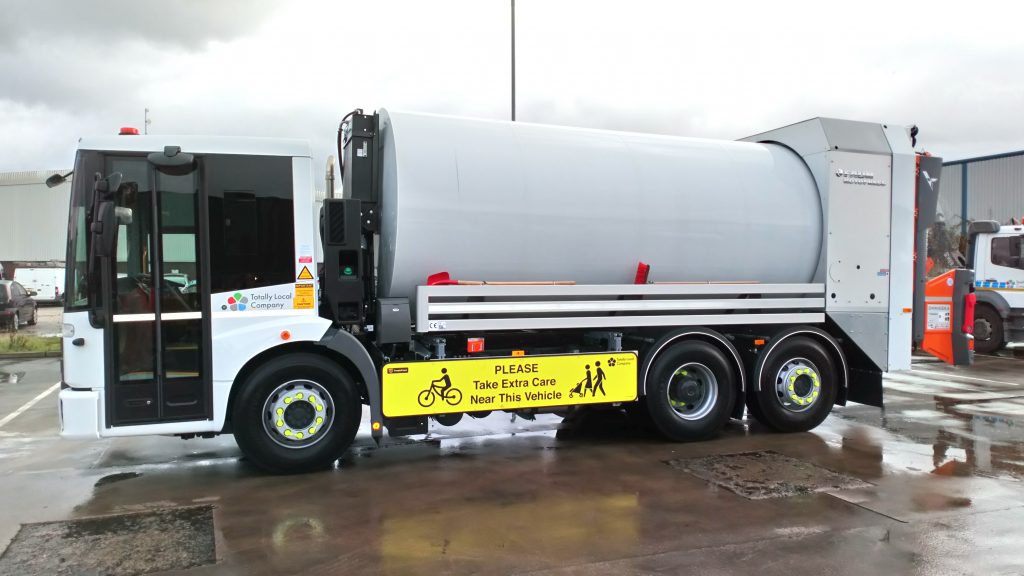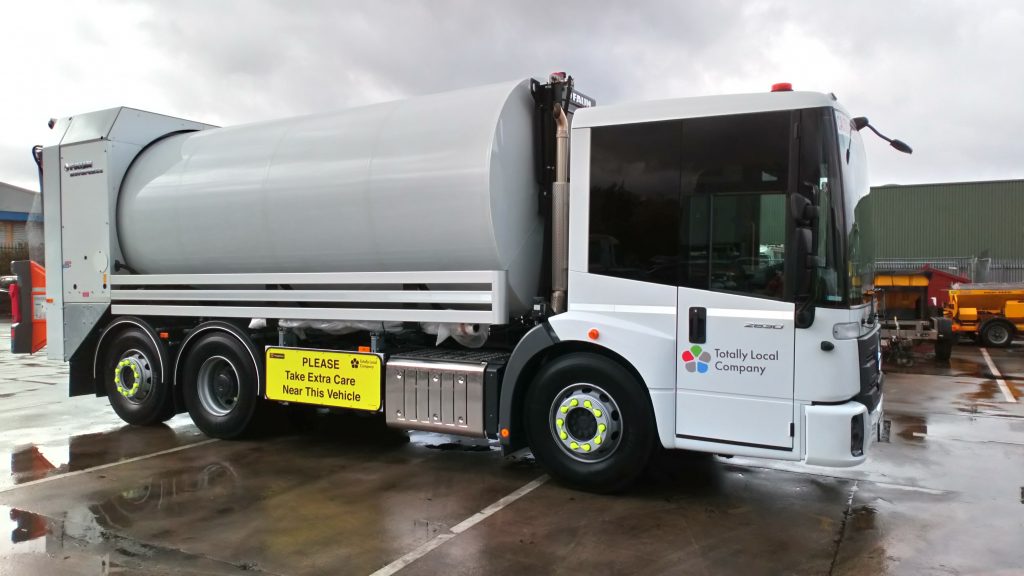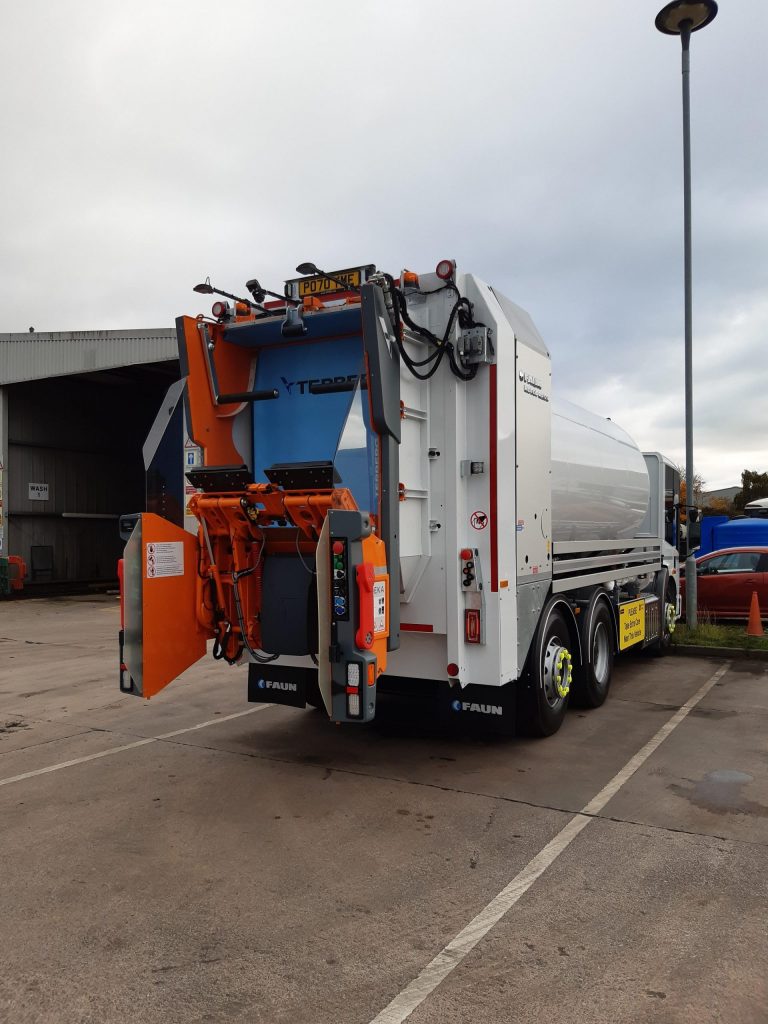 TLC received delivery of our new Mercedes-Benz, Econic RCV Compactor at the end of October.
This new hi-spec RCV (Refuse Collection Vehicle) is a great addition to our fleet and will support our service delivery in Refuse and Recycling.
The highlights of this new vehicle include a Rotary Press Compactor, that compacts the contents whilst the vehicle is in transit.
The vehicle is ideal for the collection of green and pulpable waste and R & R will plan to predominantly use this vehicle for the collection and compaction of green waste.
The benefits of our new RCV include:
Fewer moving parts, which mean less maintenance and fewer repairs.
Additional advantages offered by the rotating drum include:
easy and residue-free discharge,
low-maintenance screw press,
a perfectly tight seal,
no residues,
no odours.
The vehicle is also fitted with rear wheel steering, which makes the vehicle more manoeuvrable.
Our R & R supervisors have received training to familiarise them with the new vehicle, which means they are able to cascade their knowledge on to our operatives within the team through our 'train the trainer' process.
Our ongoing investment programme is providing new hi-spec vehicles to our fleet assets. These new vehicles continue to strengthen our resource and our successful provision of quality services to our clients. We are expecting further new vehicles this year and we will keep you up to date on progress.