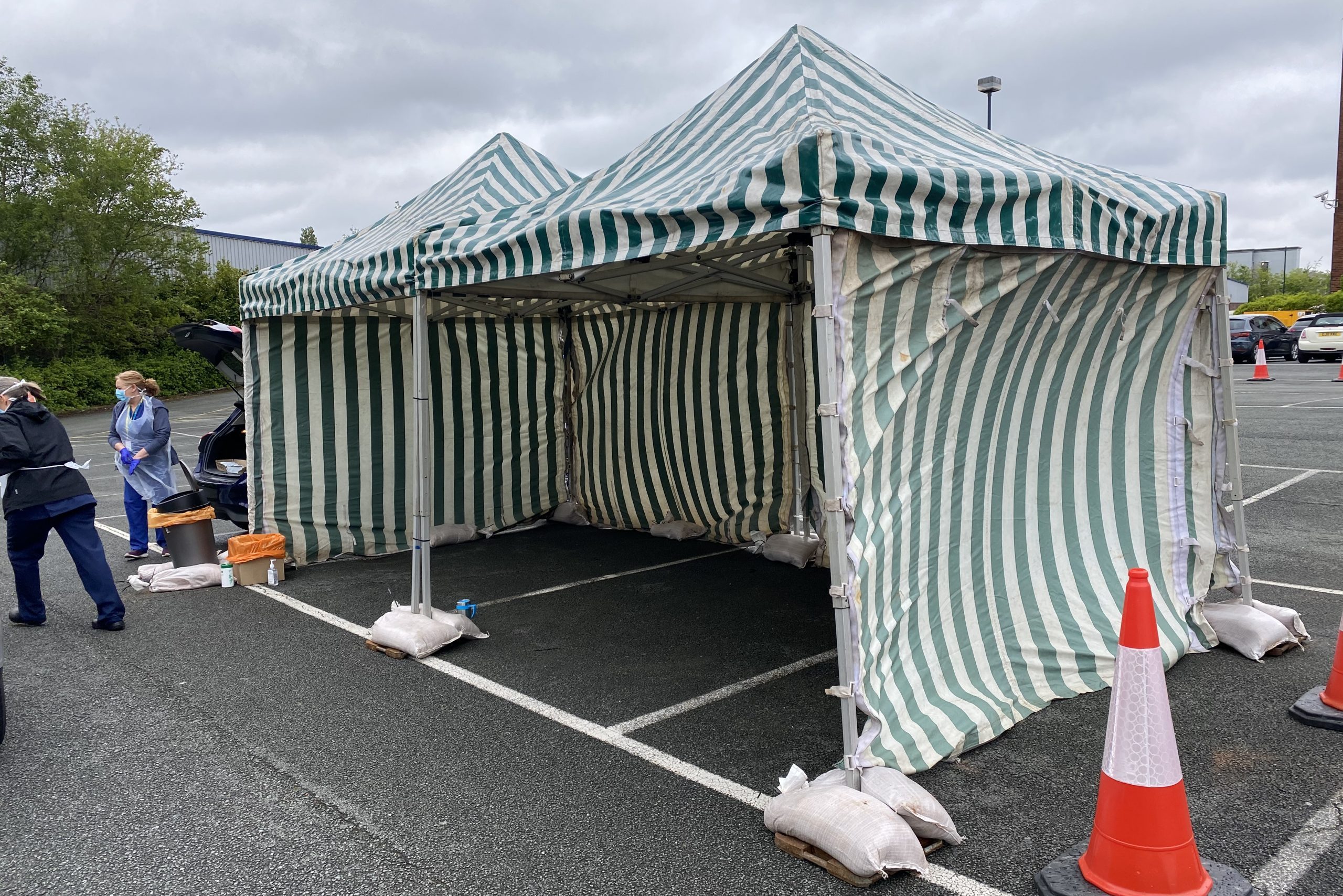 Celebrating Success – Great Team Work!
Posted On: 05 Jun 2020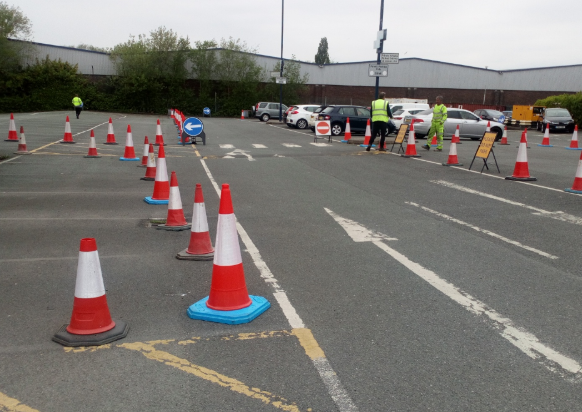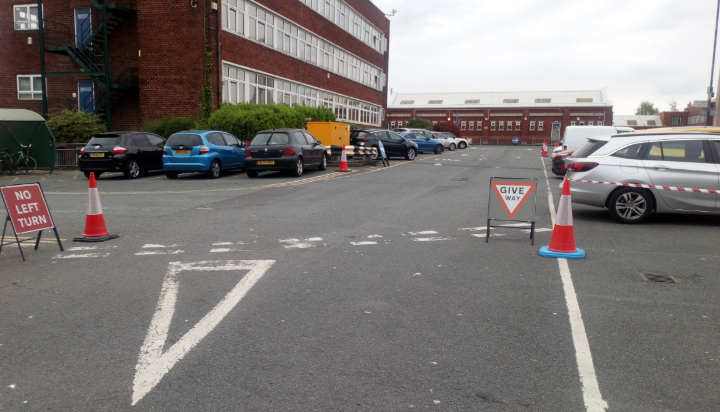 Following further announcements by the Government and the NHS, TLC's Enterprise House, Car Park, was selected as a COVID-19 Drive-Through Centre.
TLC worked jointly with SMBC to support the set-up of the COVID-19 Drive-Through Test Centre at Enterprise House.
Our team members from Highways, the Sign Shop, Playground Maintenance,(Highways) and Environmental Service, (Green Space) Security, and SHEQ (Safety, Health, Environment, and Quality), were all involved in the planning for this. Risk Assessments were discussed early on and quickly implemented, and a practical Traffic Management Plan was put in place.
Following this, the Test Centre went live on 28 April 2020.
The Sign shop were tasked with producing signage for the site and worked with the Highways team to lay down the cones and signs, directing traffic safely round the one-way system.
The works were completed quickly to segregate Enterprise House, Car Park into 2 areas.
One area for employees that are still operational, and working from the building, or visiting the site, so that they could still manage to park their cars. The second area was purely for the NHS Medical team to carry out the COVID-19 testing.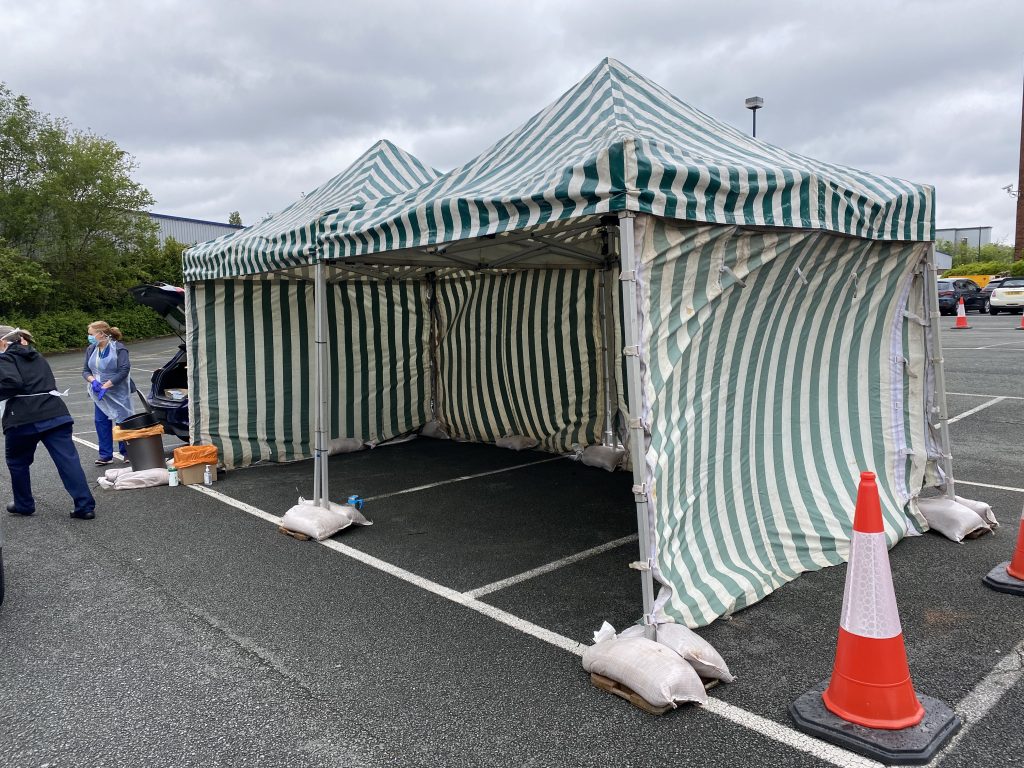 Following day two of the site going live, shelters were required for the NHS workers to use during poor weather. Again, our team members from Highways, Playground Maintenance and Environmental Services worked quickly to build 4 x Gazebo's providing adequate shelters for the NHS teams.
The Security team were on site to ensure that the barrier systems were kept open to maintain the flow of traffic, along with the SHEQ team, who were there to oversee operations, and ensure that Health & Safety measures put in place were managed.
Well done to all of our team members from Highways, Playground Maintenance, Environmental Services, The Sign Shop, Security, and SHEQ for planning and running operations smoothly. 'Thank You' for your hard work, gusto and joint team working, in ensuring that this operation was successfully planned and running smoothly from the start.