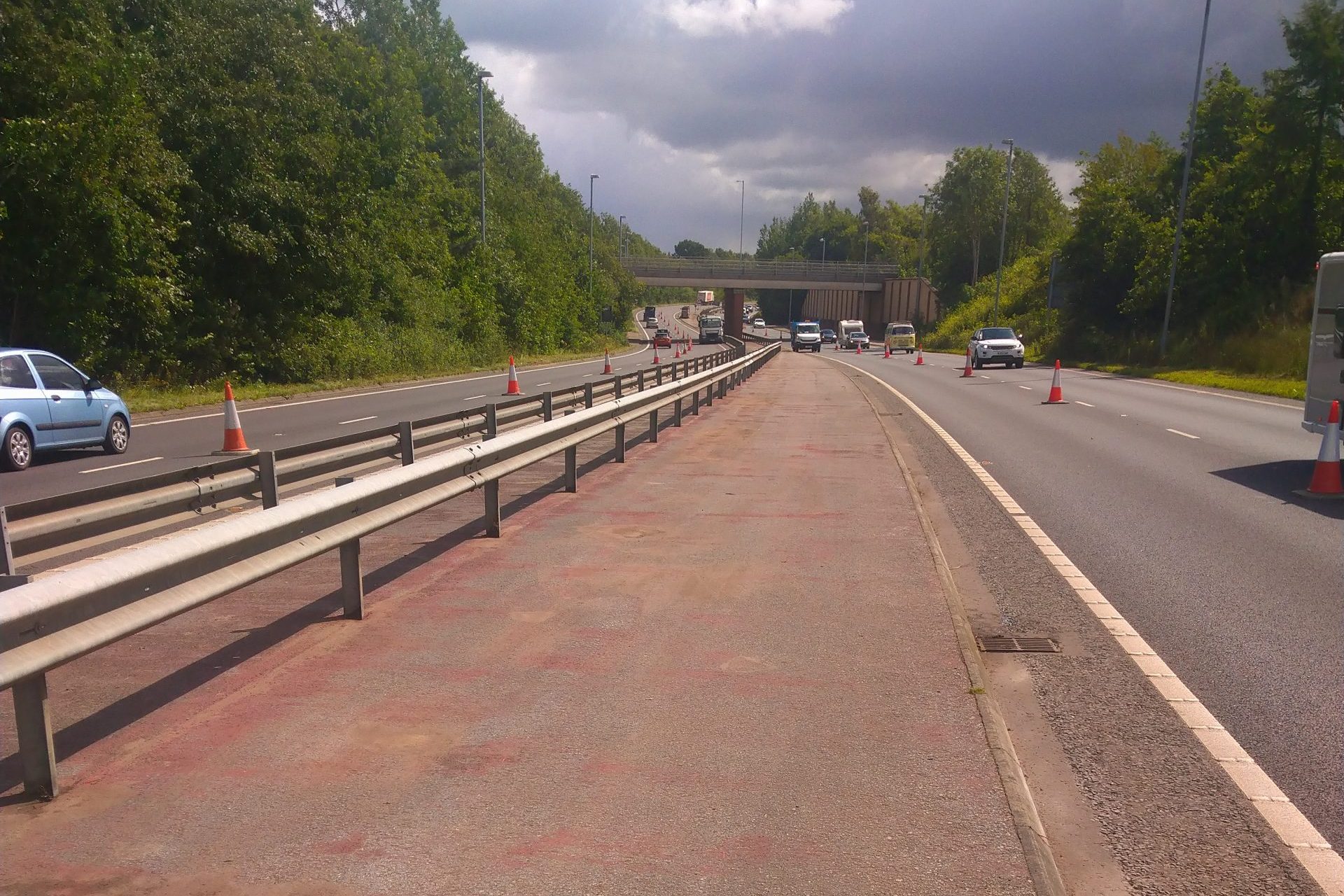 Celebrating Success – High-Speed Roads Big Clean Up
Posted On: 28 Oct 2020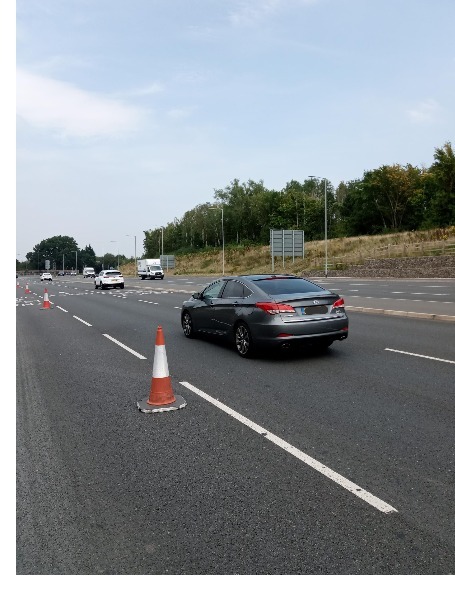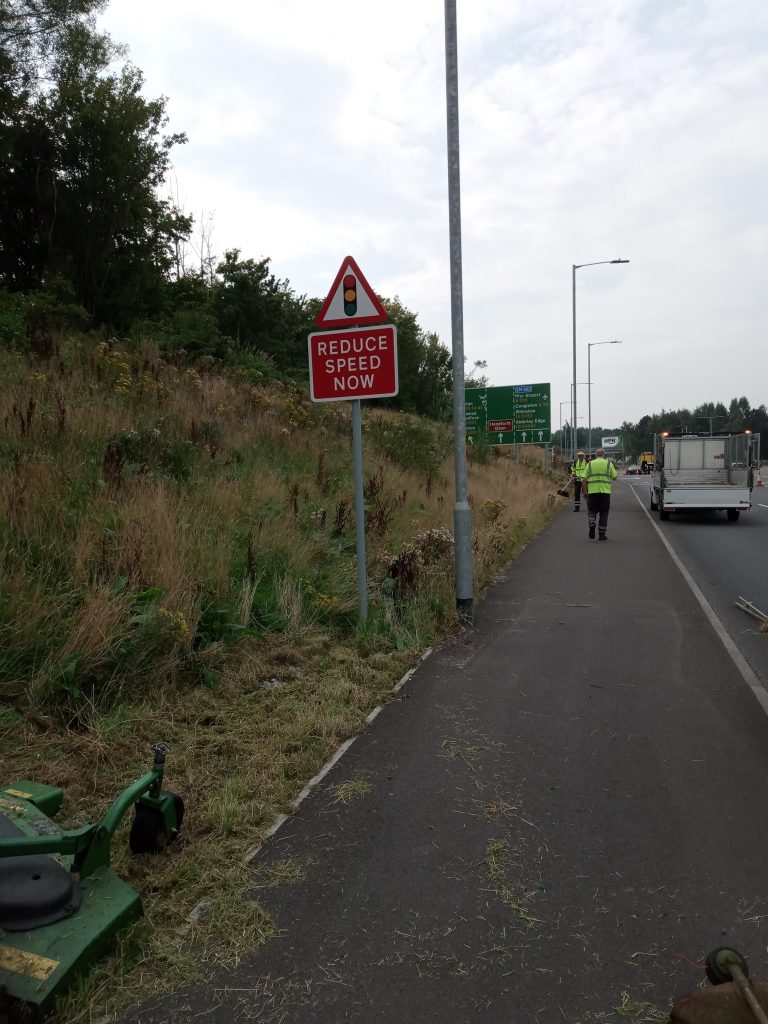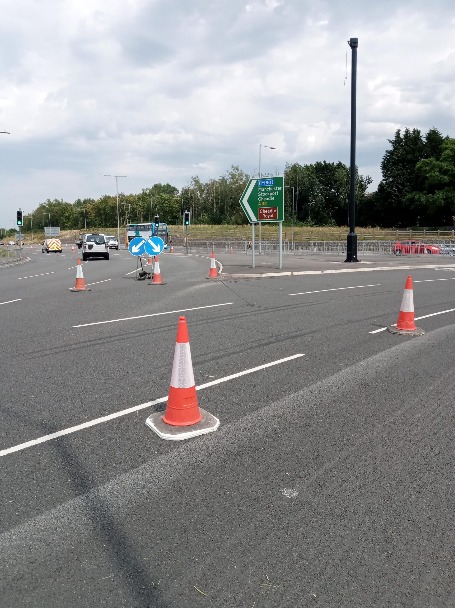 Our Streetcare team have been busy tackling a High-Speed Road Cleansing programme across Stockport's Highways over the last few weeks.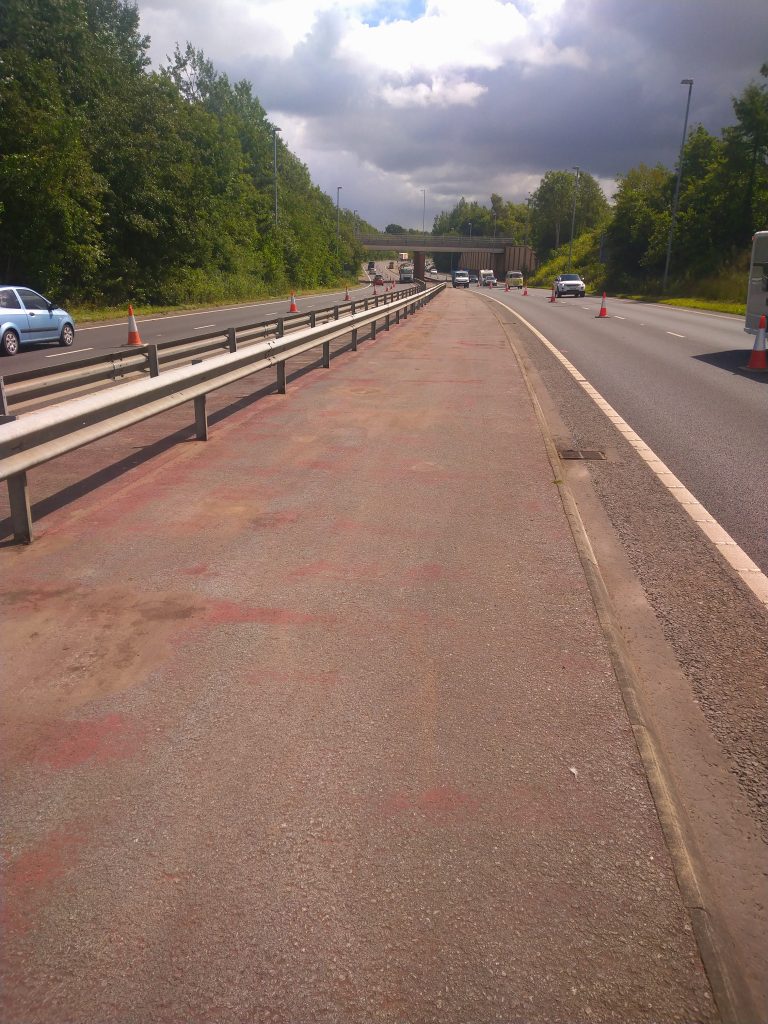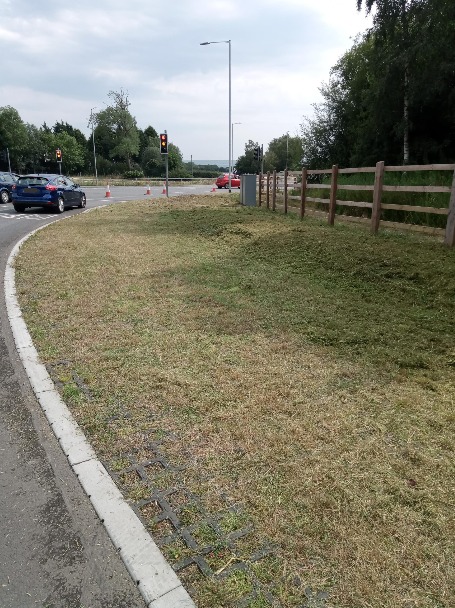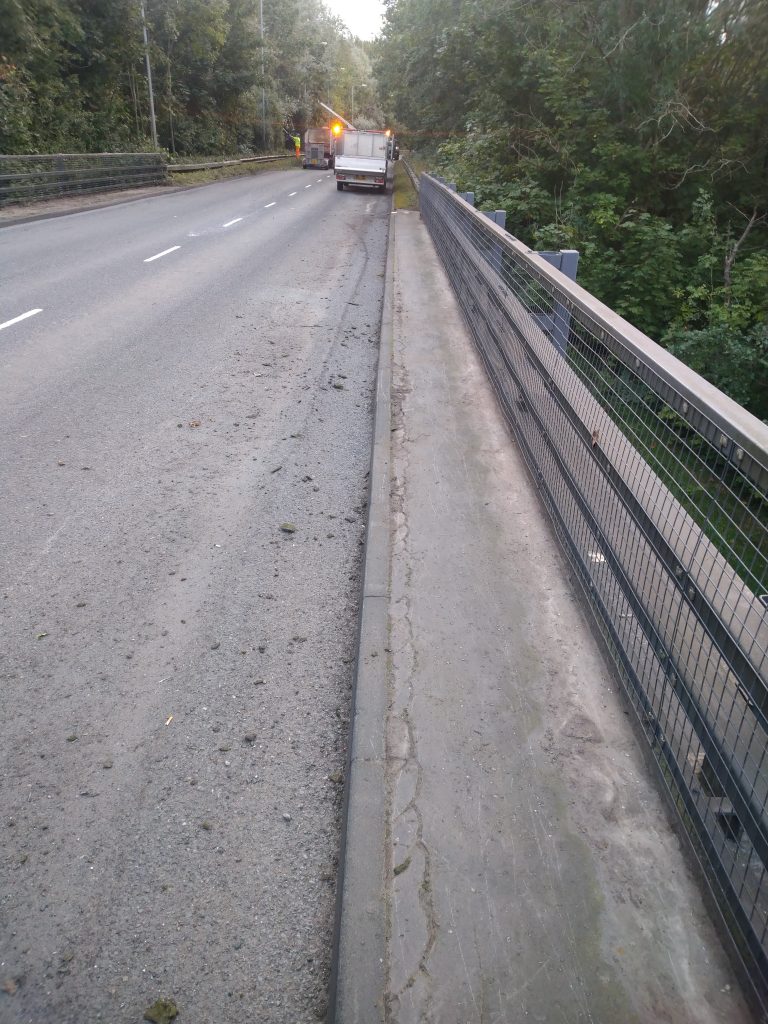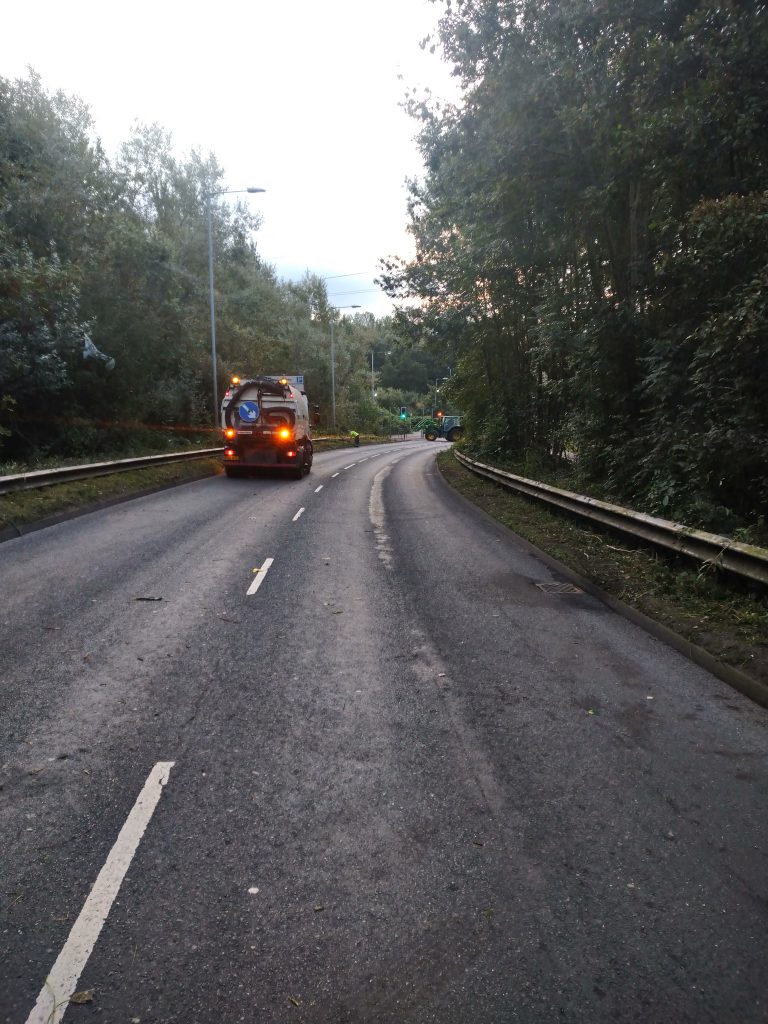 Essential Street Cleansing Works were completed on Tiviot Way, Stockport.
Their teamwork has already made an amazing difference to the A555, A34 (Kingsway), Crookilley Way, Tiviot Way and St Mary's Way.
The essential work carried out on these roads is not only for the aesthetics, but importantly for the health and safety of the borough and the people passing through. These street cleansing operations are carried out during road closures. This means working throughout the day and night to remove shrubbery and grime that builds up each year. These fast moving roads have to be maintained to ensure that they are clear from detritus for road users.
Our teams cut back greenery so motorists can see signs clearly, and at distance, to help them make better decisions when driving. Gullies are cleared and unblocked to make sure water can run off as quickly as possible. The whole area is then cleaned and swept to make the area look nice and pristine for local residents, road users, and visitors.
The team have already received great praise for doing a great job!
Stockport MBC said; "Just a quick email to say how well the guys are doing clearing up the A555. It looks a great deal better already. Please keep it up!
Thank You."
Well done to out Streetcare team, for looking after our high-speed roads. Great team work! and great feedback!