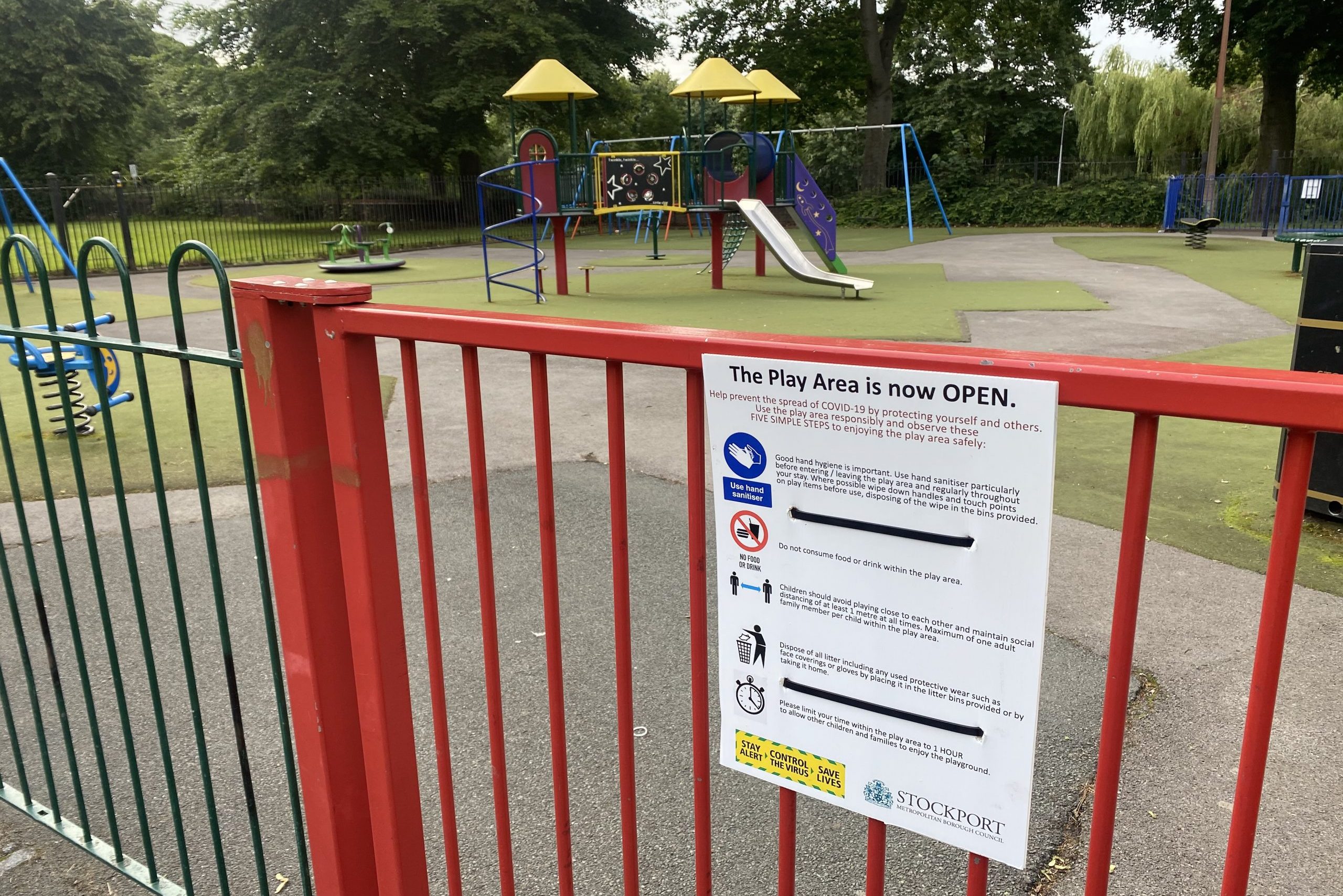 Celebrating Success – Sign Shop & Playground Engineering – Great Team Work!
Posted On: 20 Jul 2020
The Sign-Shop team were tasked to produce a range of new signage for play areas at the beginning of July, as COVID-19 restrictions were lifted and in advance of playgrounds and play areas reopening across Stockport. The team is responsible for producing the signs from scratch, creating the graphics, digital printing, and finishing them on heavy duty white vinyl Corex. Over 300 signs were required for this project. Scheme Controller, Martin Pywell, said; "We are a small team, but our expertise enables us to manage large projects like this one, to ensure that the signs are manufactured professionally and delivered on time".
Images: Left: James Collins, Sign-Shop Operative, working on the graphics and Images mid to right: Sign-Shop Apprentice, Max Rumley printing and finishing signs.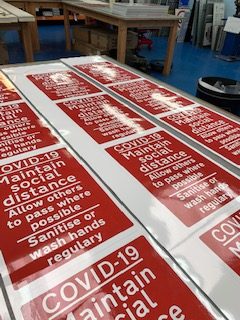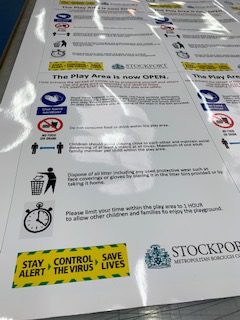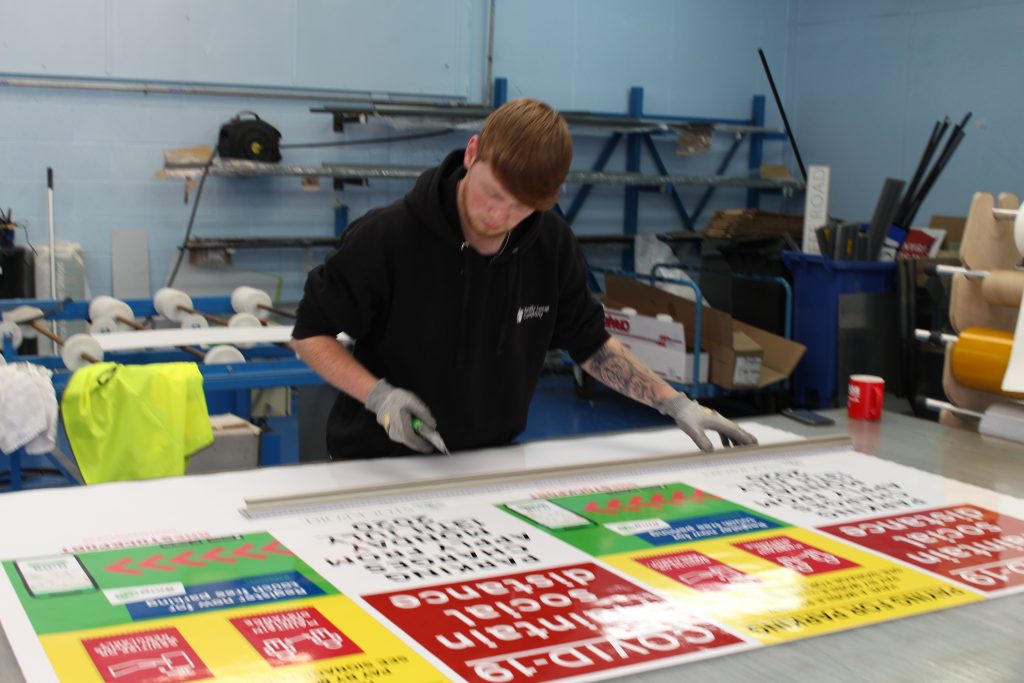 The Engineering team have since been tasked to carry out all of the sign installation work. Group Engineering Leader, Mark O'Connor and his team, Gary Bernard and Nigel Kay have installed signs in over 140 play areas including, Bruntwood, Alexandra, Marple Memorial, Torkington, Bramhall, and Woodbank Parks.
Mark O'Connor said; "The safety of our play areas is one of our key priorities and 89 of the playgrounds have equipment in them. The new signage will reinforce the new COVID-19 health and safety measures once they reopen, displaying key messages to the public regarding social distancing and hand hygiene when using the play facilities".
Their work includes the removal of some items of equipment from play areas, such as swings to support social distancing. Stockport's playgrounds are inspected every 2-weeks and any maintenance work is logged by mobile app. Work is carried out in between inspections and any emergency work requirements from damage, faulty equipment, fire or vandalism is carried out in between inspections.
The team plan all work with our clients for the borough regarding play equipment, gates and barrier inspections including car park barriers and alley gates and anything to do with Greenspace areas.
Our Engineering Team have a fully equipped workshop and can turn their hands to practically anything to carry out engineering, welding and maintenance, and are often called upon by other TLC departments to fix or make something for them.
After final inspection, the play areas in Stockport are reopening. The work will be completed this week and will be welcomed by children and their parents.
Well done to both teams – for their 'One Team' approach and delivering the project efficiently and on time.