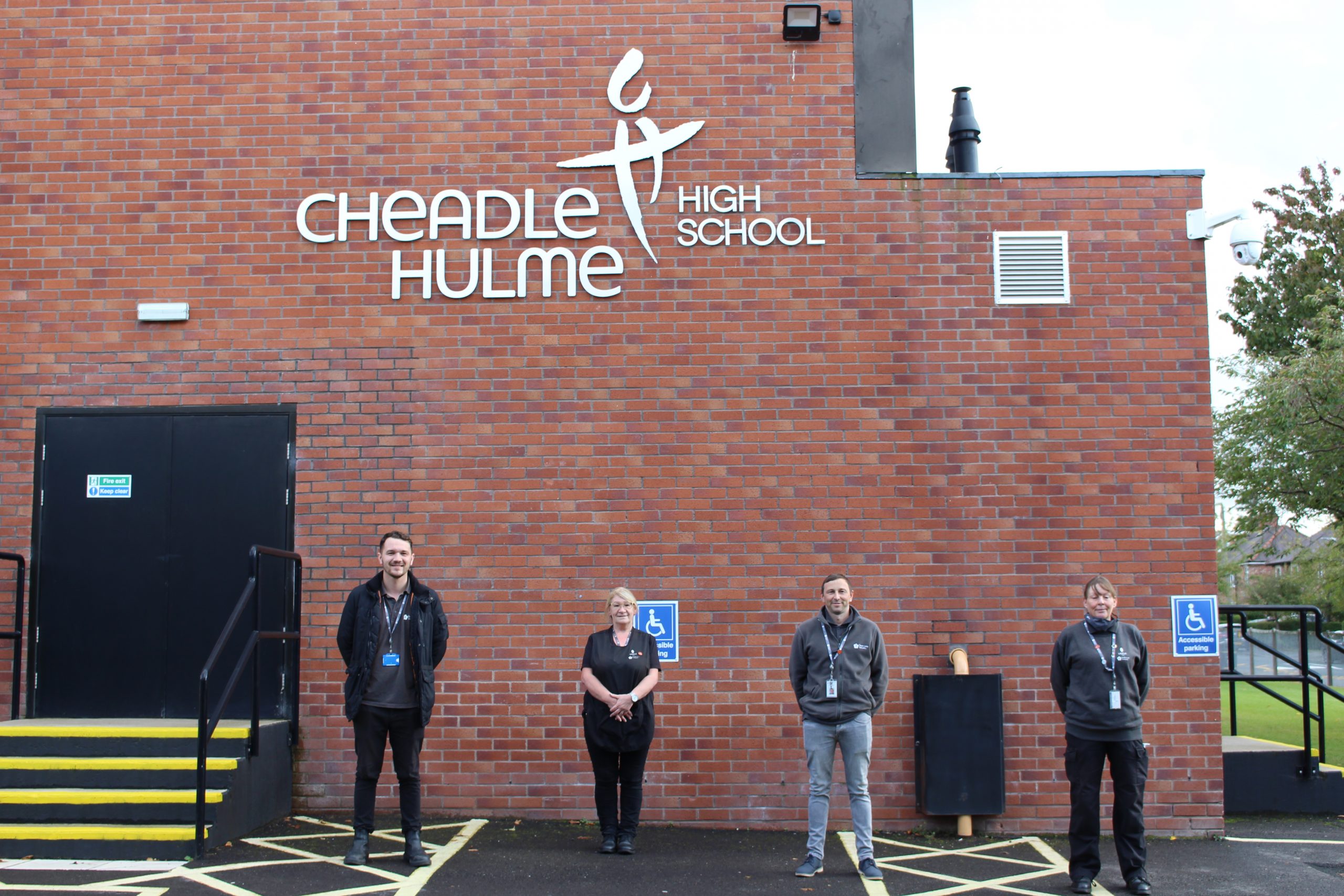 Celebrating Success – Special Recognition Awards for our Cleaners at Cheadle Hulme High School
Posted On: 12 Oct 2020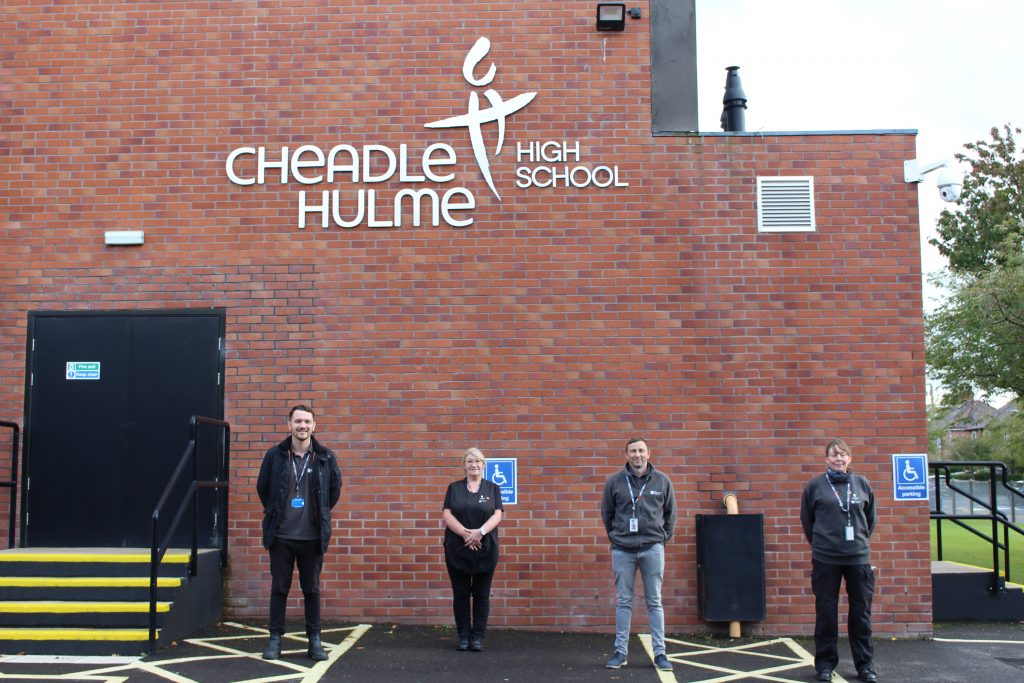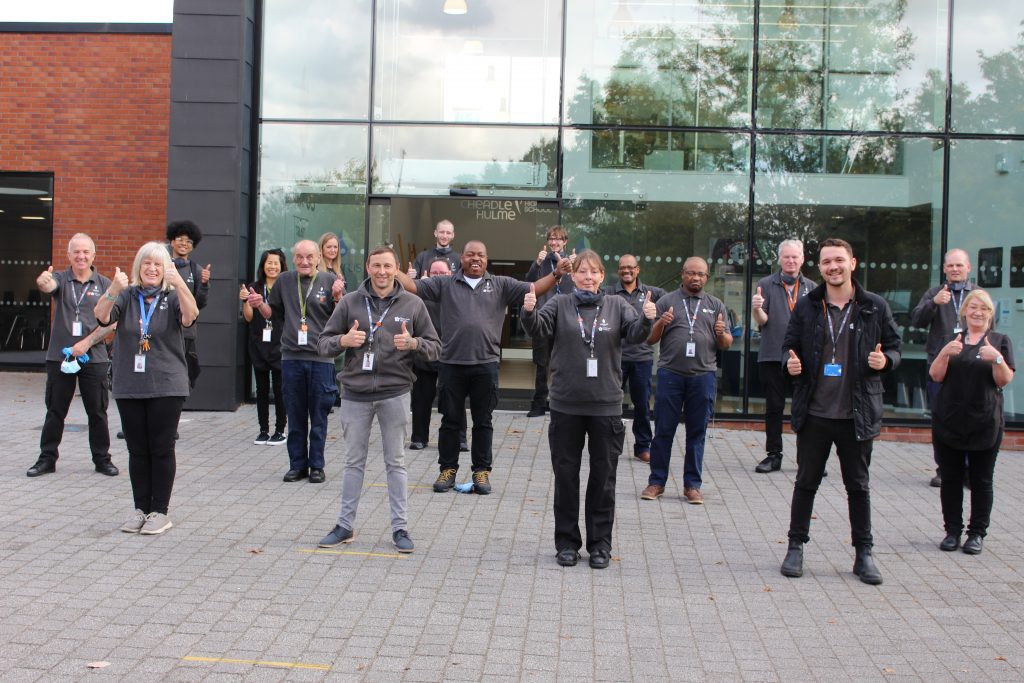 TLC's cleaning team based at Cheadle Hulme High School recently received a lovely surprise from the Head of School, Dave Brown, when he awarded the whole team with a special recognition badge.
Mr Brown thanked all of the team for their hard work and dedication, specifically during the last few months when it has been a very difficult time for everyone.
Cheadle Hulme is a large school that provides education for approx 1600 students. We have a large team of 16 cleaners working at the school to manage the cleaning of such large premises. Our colleagues cover a range of shifts to ensure that the offices, classrooms, and building facilities are cleaned daily, and kept clean to a very high standard.
During the lockdown, the team were also tasked with carrying out additional deep cleans and were asked to take advantage of the premises being unoccupied by students so that they could clean the whole school from top to bottom.
We spoke with team supervisor, Dawn Thomas, Dawn has worked at the school for nine years, Dawn said; "We as a team feel so proud that the Head has taken the time to acknowledge the great work our team do, and especially during the period of the Pandemic. We have all received a special recognition badge, and it means a lot to us. We take pride in our work to keep the school in top condition and cleansed to a high standard for the teachers and students that work and study here".
Well done and congratulations to all of our team members for their hard work and commitment and for receiving their special recognition badges.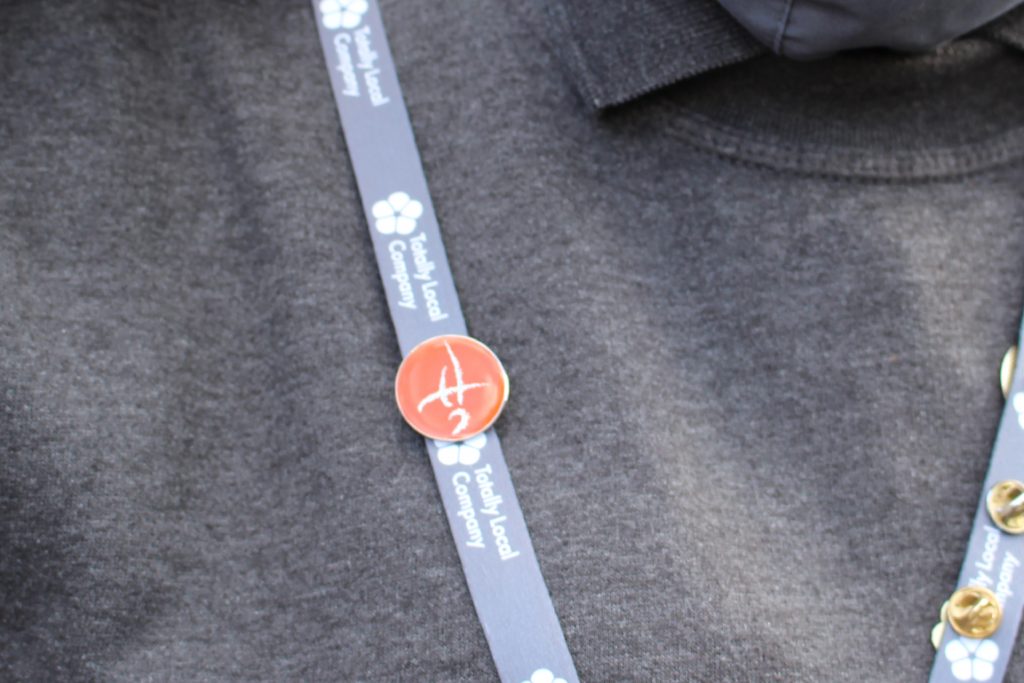 Pre-Big Clean Up and Deep Clean: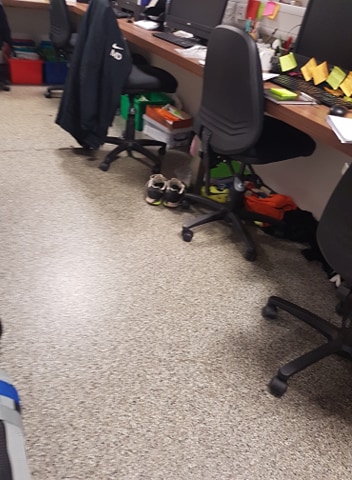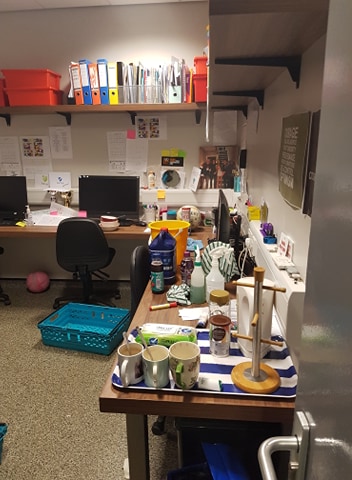 Post Big Clean up and Deep Clean: