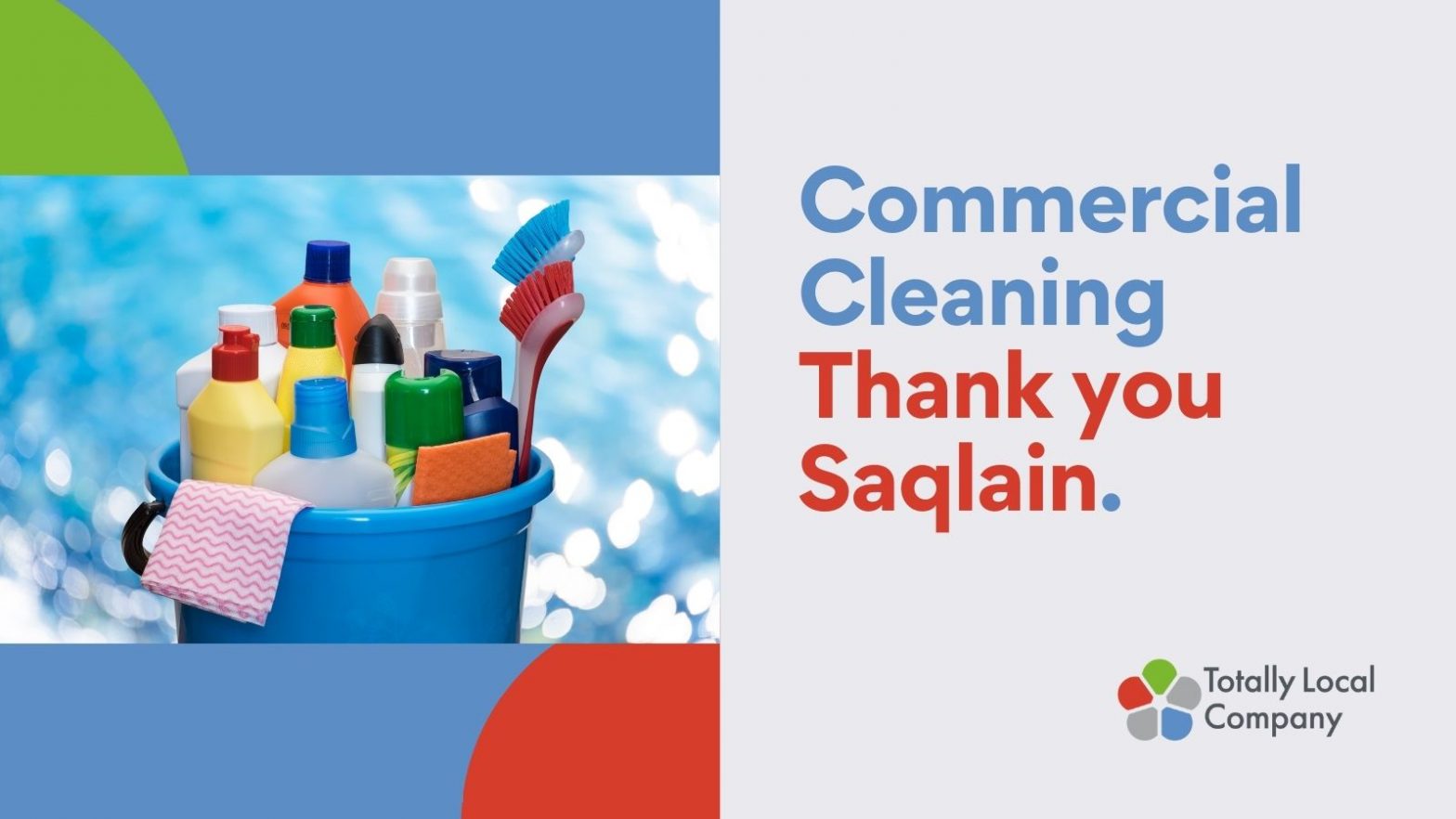 Commercial Cleaning thank you
Posted On: 05 Oct 2021
We're really proud of one of our Commercial Cleaning colleagues. Saqlain has received lovely feedback from a teacher at Cheadle Heath Primary School.
Saqlain's work has been described as 'fantastically clean'. The teacher particularly highlights how 'incredible thorough' he is and how he 'manages to get so much done in such a short time'.
Well done for this fantastic feedback Saqlain.
You can get a Commercial Cleaning quote from TLC here: https://www.totallylocalcompany.co.uk/our-services/commercial-cleaning/