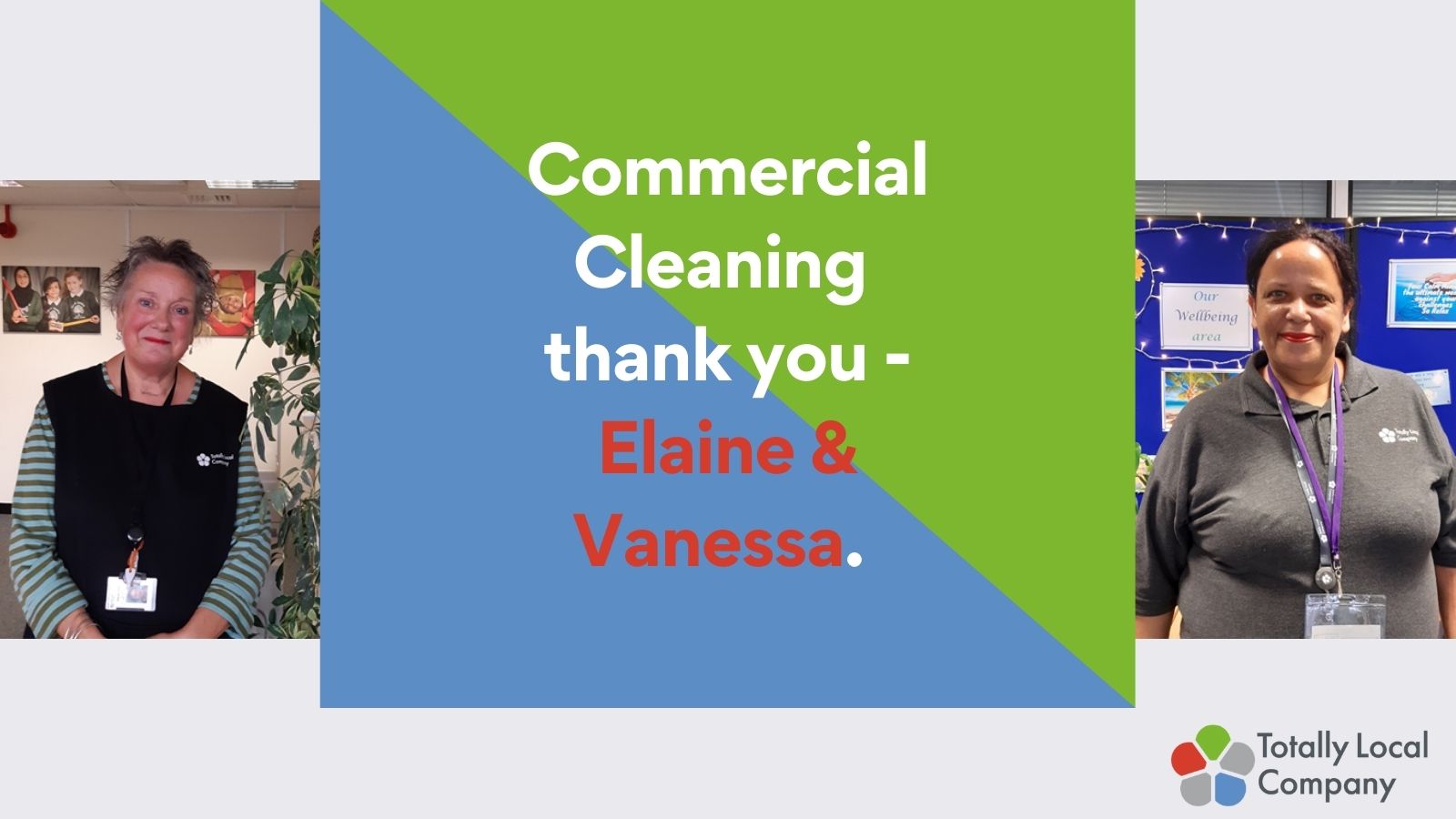 Commercial Cleaning thank you
Posted On: 22 Oct 2021
We've received a lovely thank you for Vanessa and Elaine in our Commercial Cleaning team from SMBC colleagues who work in the Sensory Support Service team at Enterprise House.
They shared that Vanessa, who currently cleans the offices, 'works quickly and effectively and take a great deal of care in her cleaning' and how 'really clean the office and kitchen area feels and looks'.
Elaine, who now works out of Stopford House, was praised for work she did to keep the offices clean prior to the teams coming back in. They also shared a huge thank you for taking care of their plants (Elaine even made sure they were watered on days she wasn't around) and for finding lost jewellery.
The work Vanessa and Elaine have done supports not only the 42-strong team but more widely it supports community wellbeing and infection control. By creating a safe and clean environment this benefits all the visually impaired / deaf children and young people that the team work with.
Thanks Vanessa and Elaine!