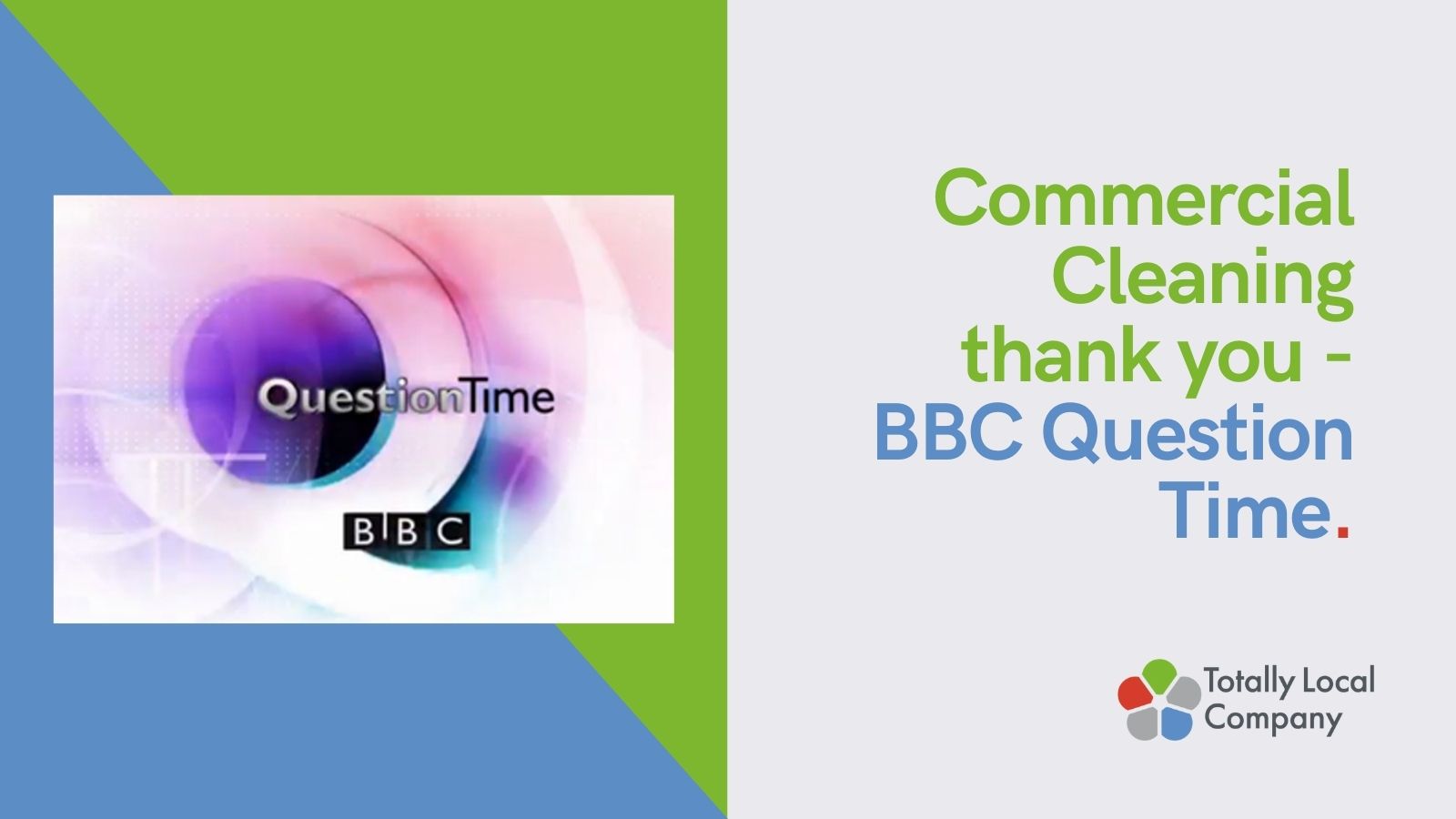 Commercial Cleaning thank you
Posted On: 10 Nov 2021
Did anyone watch Question Time on October 28th? Might seem an odd question, but it was filmed in a very familiar location – Stockport Town Hall.
What's more, a number of TLC employees did some great work to enable the event to happen – and have received thanks from a colleague at SMBC.
Shout Out to Shelly, Town Centre Supervisor, and her team. Particular thanks to those who worked at the Town Hall in preparation for BBC Question Time: Leanne, John, Rachael, Annette, Leo and Saqlain.
Further thanks go to those who went the extra mile and prepared the outside of the Town Hall: Leanne, John and Alan.
The team were thanked for the part they all played to ensure that Question Time was a success. They ensured the Town Hall was nice and clean and went the extra mile sweeping up all of the leaves and debris outside it too. Thank you team.