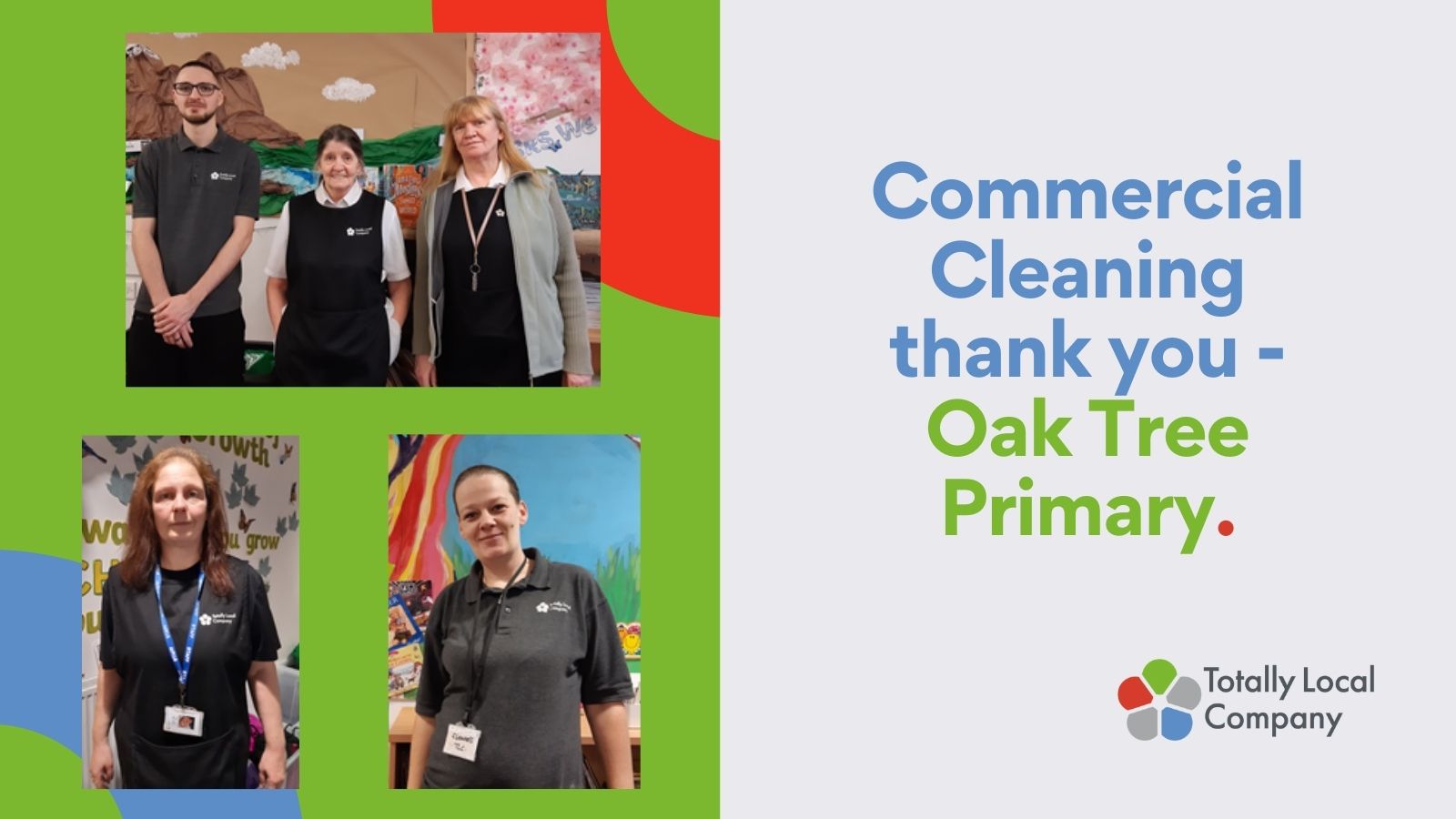 Commercial Cleaning thank you
Posted On: 23 Nov 2021
We've received a huge thank you for our Commercial Cleaning team from the Business Manager at Oak Tree Primary School.
"A huge thank you to Jake and his team here at Oak Tree for supporting us, it really is greatly appreciated".
Shout out to Louis, Sue, Angelina, Dawn, Natalie, Saqlain and Jake.
Great work team!