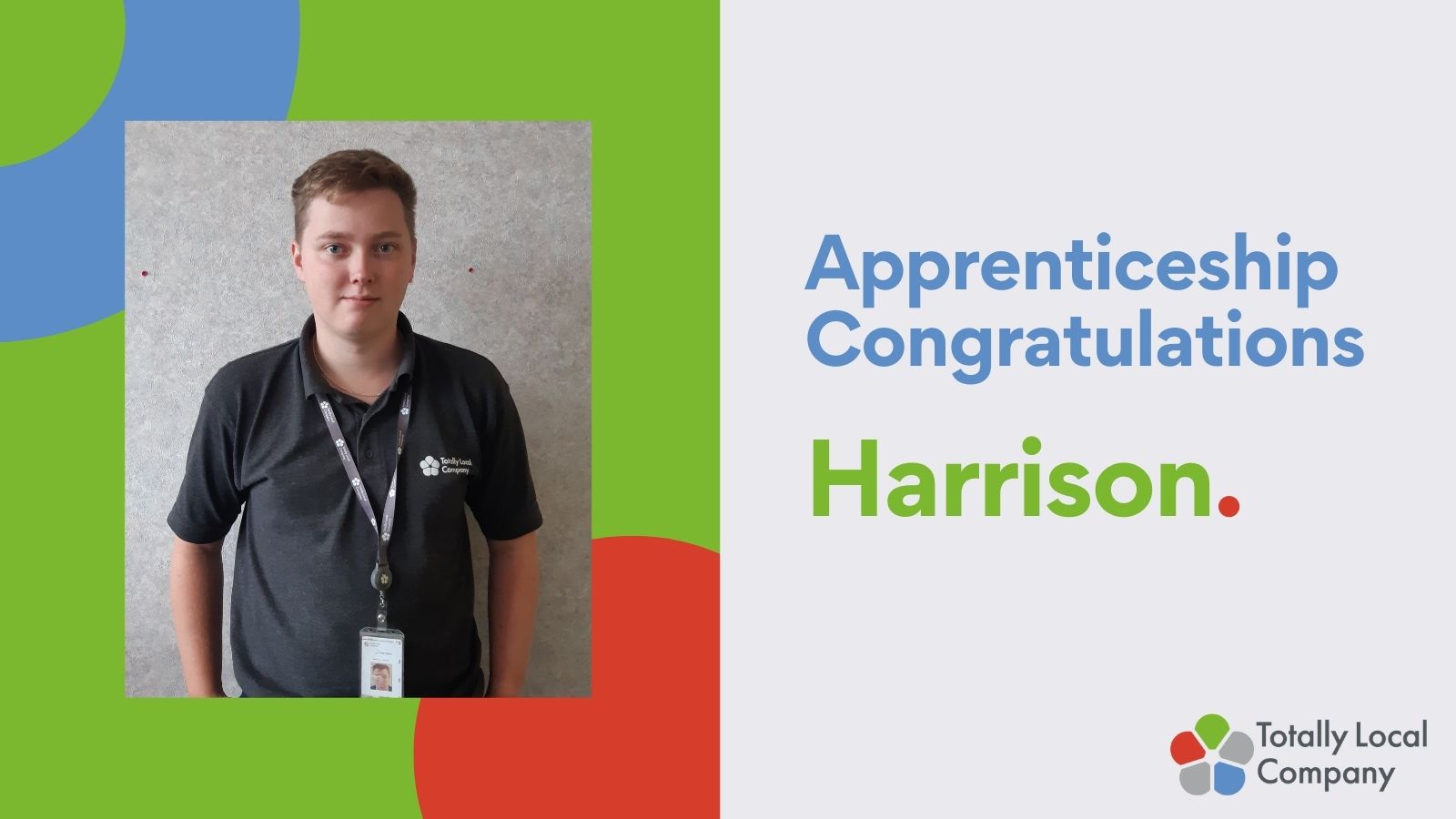 Congratulations Harrison – IT
Posted On: 22 Sep 2022
Huge congratulations to Harrison in our IT Team. He has successfully completed his Level 3 Infrastructure Technician Apprenticeship.
The 18 month course included learning about hardware, setting up tablets – generally everything computer-related. He created coding and it gave him a strong understanding of all the different applications we use at TLC.
Harrison found setting up three computers remotely a particularly interesting element of the course.
One of the principal benefits of this Apprenticeship is getting work experience, learning on the job, in parallel with doing the course itself.
Harrison shared: 'the Apprenticeship improved what I know about computers – it really gave me the bigger picture behind how everything works'
We're pleased to announce that Harrison has now taken on a full time permanent role as Helpdesk Analyst in the TLC IT team.
Well done and congratulations Harrison!