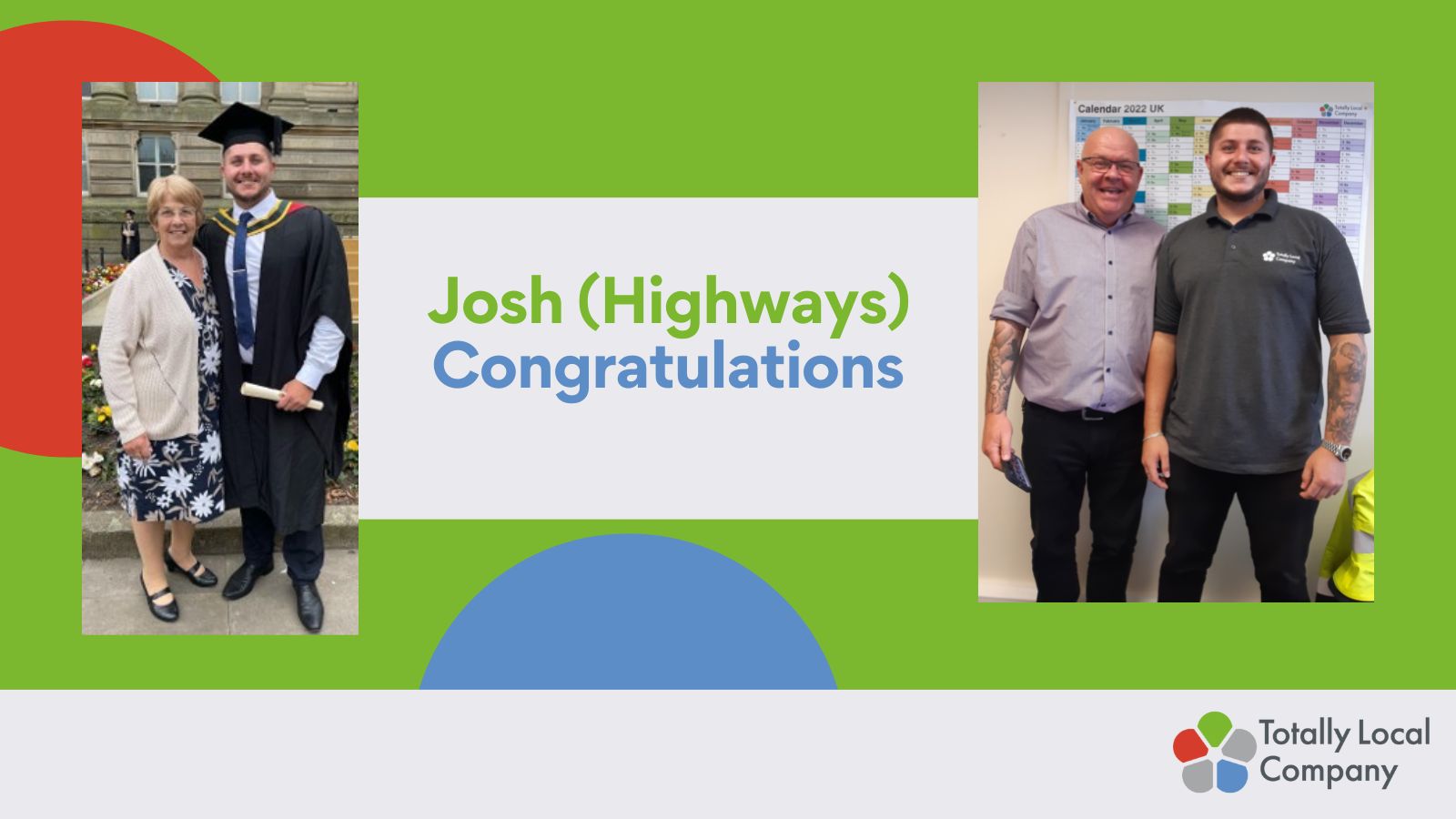 Congratulations Josh (Highways)
Posted On: 30 Aug 2022
Huge congratulations to Josh in our Highways team. Josh has successfully graduated with a 2:1 in his Bachelor of Engineering (with Honours) degree in Civil Engineering. He's pictured with his Gran on graduation day and with Dave, his mentor.
Josh has been with TLC since 2015 as a Junior Contract Engineer. We're proud to have supported Josh with both his degree, and the HNC he completed in advance of it.
Josh studied a number of modules including Construction Management (with a strong focus on Health & Safety) and Advanced Structural Design & Analysis. For his dissertation, Josh chose to focus on The Evolution of the Geometric Design in the Highways Industry.
It's not just about successfully obtaining his degree either. This qualification now allows Josh to become a Member of the Institute of Civil Engineering.
Josh would like to thank the following for their support: Dave, his Divisional Lead Mark and Director of HR Susan.
We're so proud of your fantastic achievement Josh – well done.