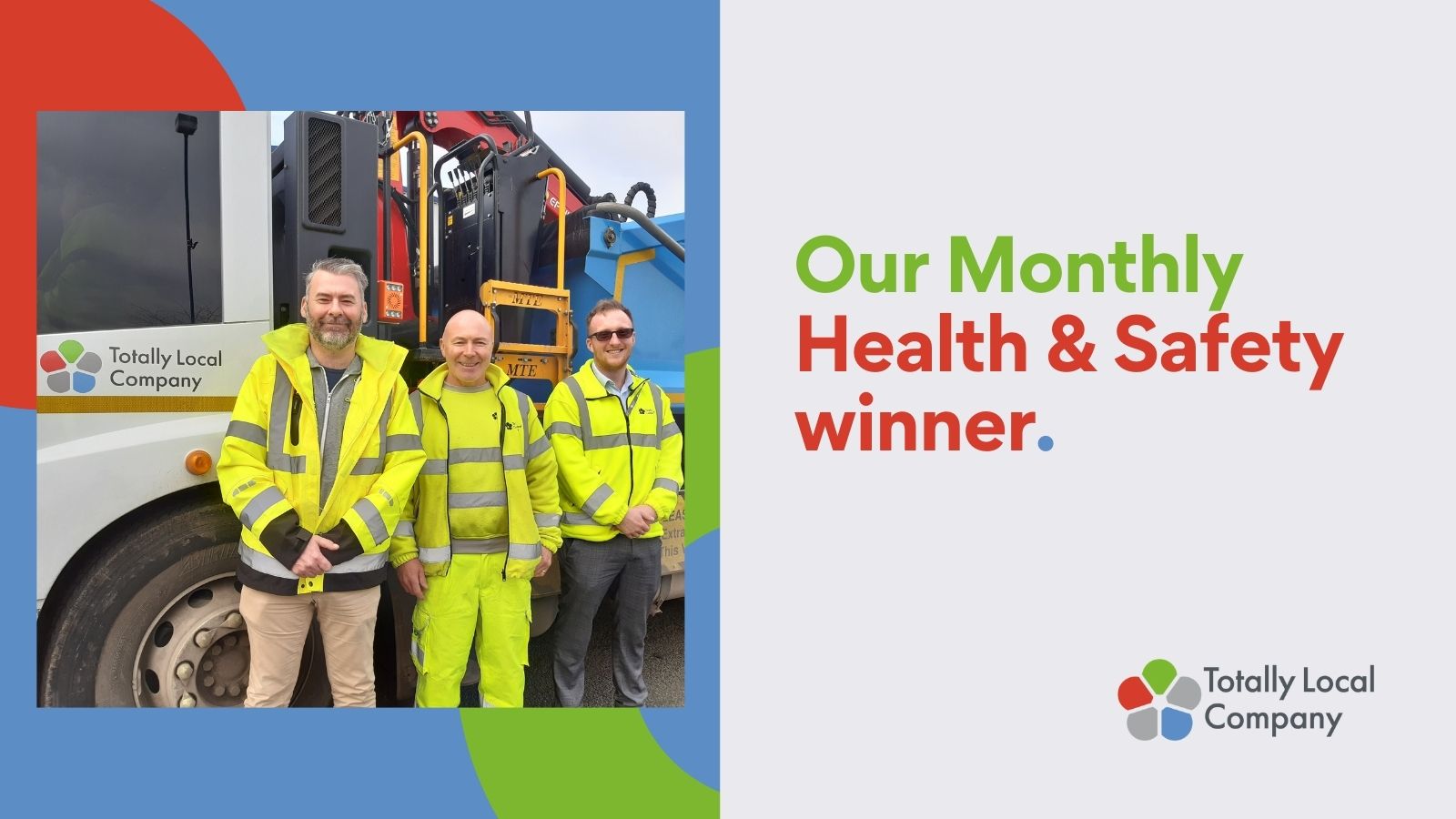 December 2021 OOPS Award Winner
Posted On: 15 Feb 2022
TLC is a Safety-first company; we ask our teams to always keep an eye out for any potential issues.
We recognise individuals who have highlighted a potential problem through our OOPS Scheme (Observation of Poor Safety) every month.
Congratulations to our latest OOPS Winner Dean in our Highways team.
So, what did Dean do to receive this award? Dean spotted the need for chemical detector in a specific location and reported it to our Health & Safety team so they could ensure that everything was safe and secure.
Thanks for putting Safety-first and reporting what could have been a potential problem Dean.
Dean is pictured with Sean, Highways Operations Manager, (l) and Nick, SHEQ Business Partner, (r).