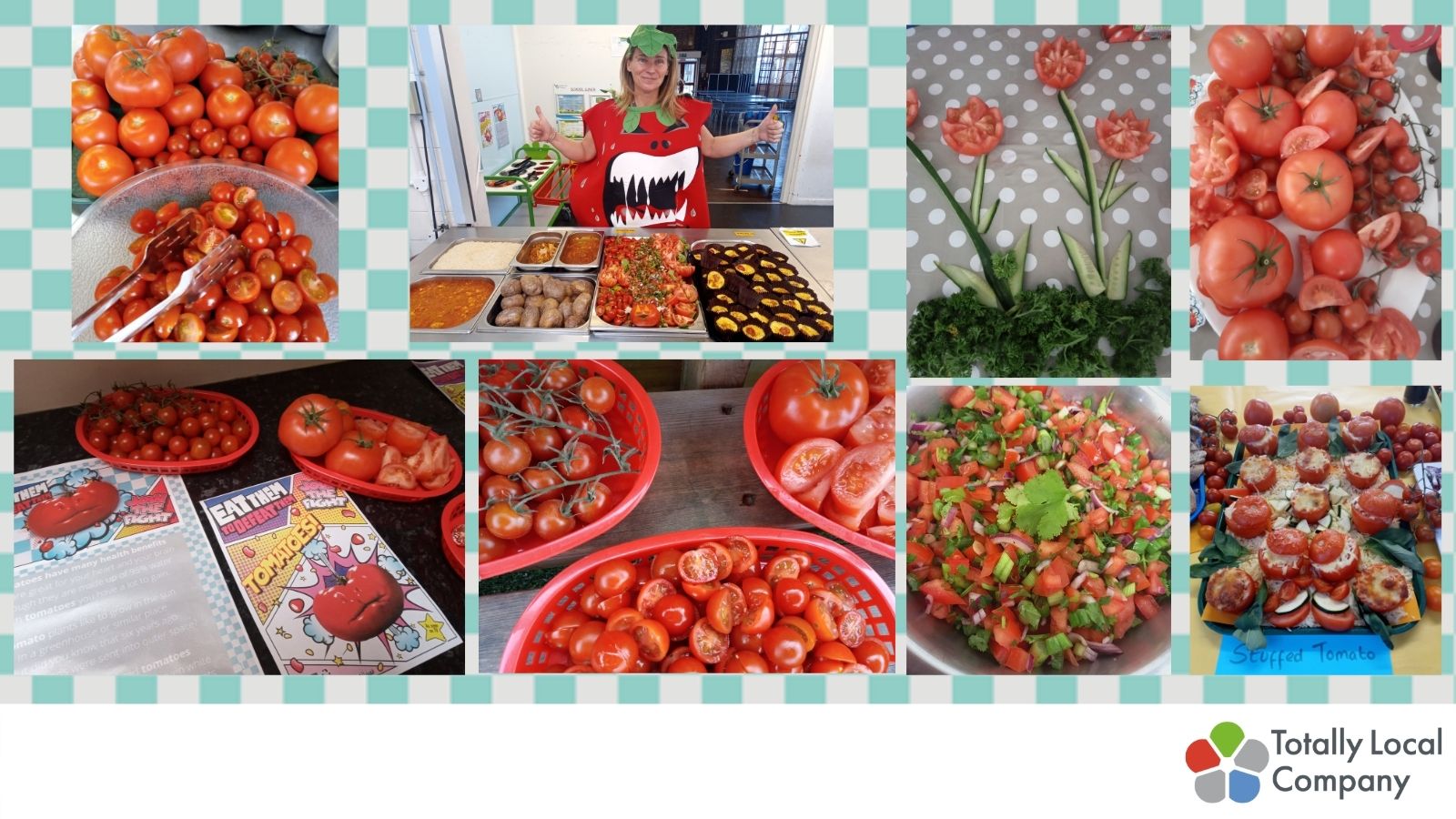 Eat Them To Defeat Them – Tomato Week
Posted On: 25 Mar 2022
This week we have been celebrating all things tomato as part of Eat Them To Defeat Them.
Our TLC Tomato had a fabulous day at Cheadle RC Infants on Monday. All the children enjoyed either tomato or chicken & tomato pasta for lunch. They also had the opportunity to taste beef, cherry and vine tomatoes.
At St Thomas Marriot St our Cook Helena made delicious tomato muffins and tomato salsa for the children to try on Tuesday.
Wednesday saw tomato tasting in the sunny playground at St Mary's Moston. The children had a lovely time trying cherry, plum, salad and beef tomatoes. This was followed by another fantastic tomato tasting at Oakgrove.
Our TLC Tomato was at Bolshaw Primary by Thursday. There was an amazing display and so many delicious tomato dishes to taste: bread & dip, salad, salsa, tart, omelette and stuffed tomatoes.
At Ladybrook on Friday, our TLC Tomato took tomato bread and tomatoes tasters outside for children to try. It was a massive success – even the children who don't like tomato loved the bread!
Shout Out to all our TLC teams taking part in Eat Them To Defeat Them
Want to know more about our School Catering offering? Please get in touch: https://www.totallylocalcompany.co.uk/contact/