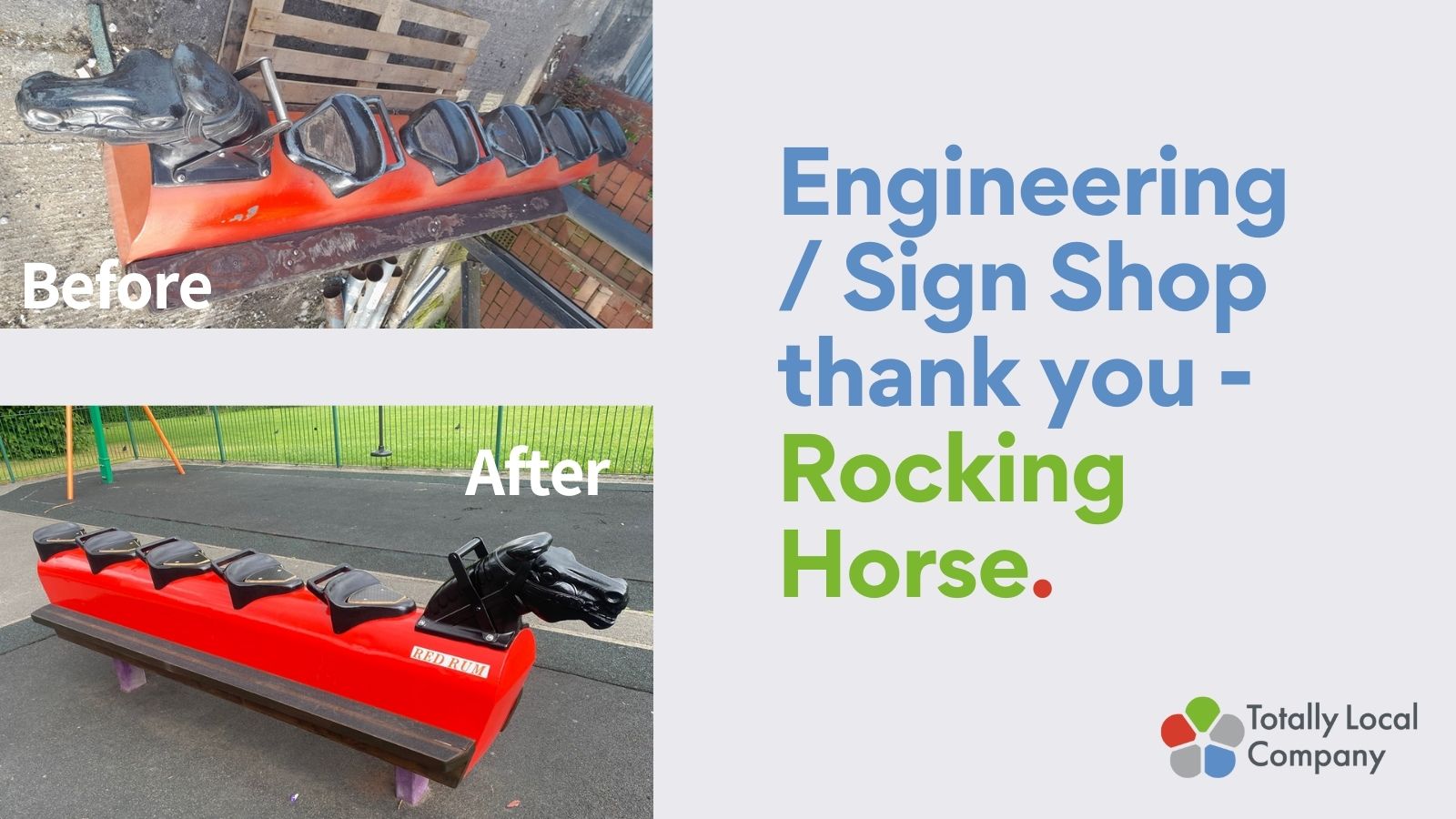 Engineering & Sign Shop thank you – Rocking Horse
Posted On: 22 Jul 2022
Shout out to the TLC Engineering team who have beautifully restored the last remaining Rocking Horse in Stockport. The team worked in partnership with a number of local businesses to restore it.
The horse, based at Marple Memorial Park, was in a sad state of repair. Crucially it was also becoming a safety concern.
TLC worked with Acorn Lighting Services to remove the horse. We then stripped the unit and removed all moving components, a significant job. We pressed new bearing in place, sanded and painted the body, head and seats.
Putting Safety-first, new hard plastic and high grip seat inserts were laser cut by Massey and Harris. We've given these two coats of varnish and refitted them.
Tomlinson Parbans Joiners cut hardwood African Sapele footrests to size (a really sturdy wood). We've fitted this to the body again with wood stain and anti-slip strips.
The Rocking Horse is now back in place in the park. We're thrilled this is now operational – and ready for children to enjoy for many years to come.
Huge Shout Out to Nigel, Mark and Jimmy from TLC. Thanks also to those who worked in partnership with us to achieve this restoration.