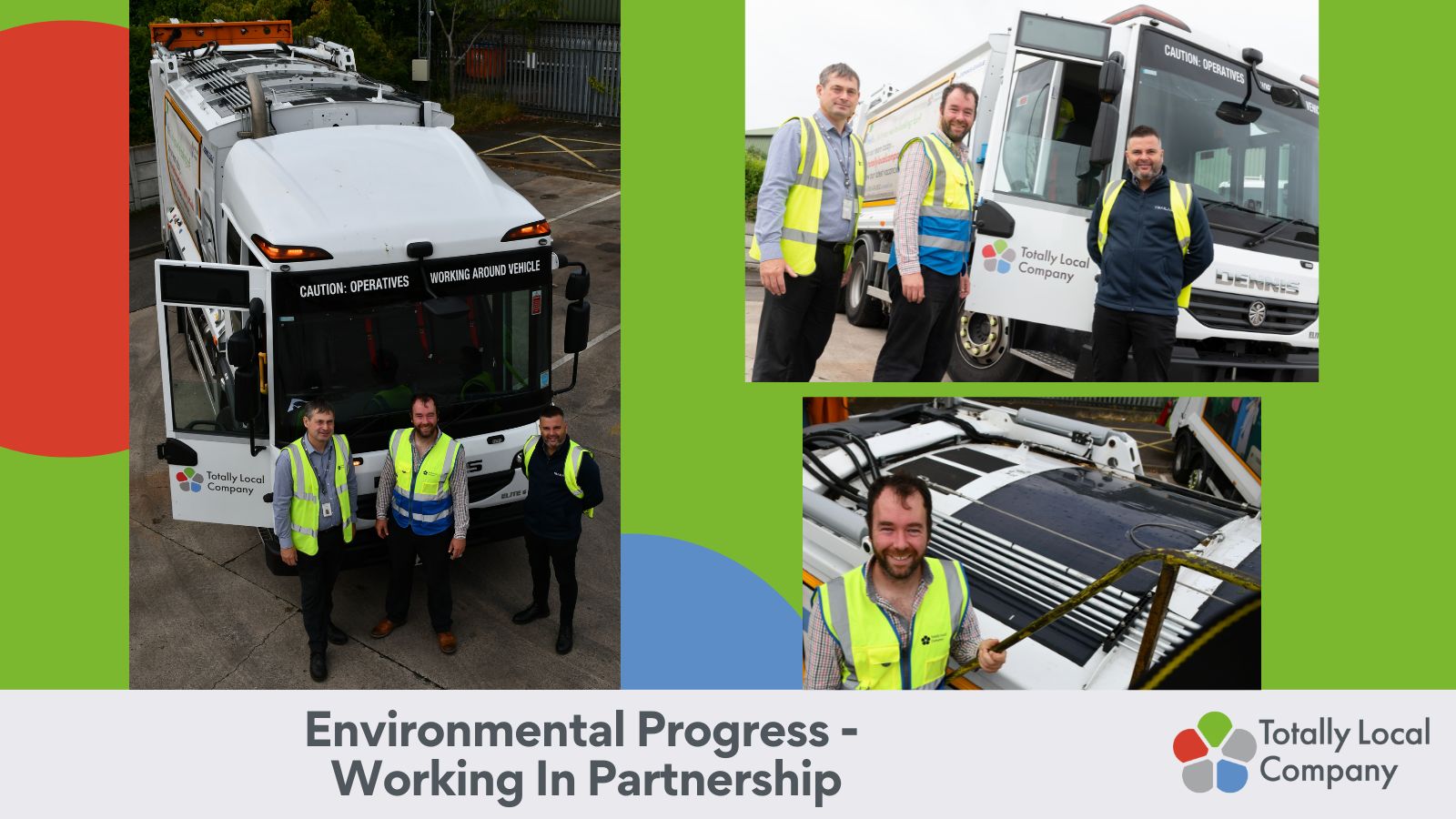 Posted On: 23 Aug 2022
Here at Totally Local Company, we're committed to doing our best for the environment.
We already recycle 100% of our motor oil and help produce green energy for 52,000 homes with woodchip from greenspace projects. We recycle our catering oil into biofuels, only use hypoallergenic, biodegradable cleaning products and much more.
We also support Stockport Council's target to be net zero by 2030 and their Climate Action Now' (CAN) strategy.
On our journey to create a more climate friendly borough, and in partnership with Stockport Council, we're working to take action and that's why we've teamed up with TRAILAR www.trailar.co.uk.
TRAILAR solar panels have now been installed on six refuse trucks operated by us in the Stockport area. It is estimated that by using this solar technology each of these refuse trucks will save up to 400 litres of fuel and more than 1,000KG of carbon emissions each year.
TRAILAR is the market leader in solar transport technology, with the mission to make commercial vehicles 'greener'. Ultra-thin solar panels are fitted to the roof space of existing or new vehicles, the fitted technology actively reduces the vehicles emissions by reducing fuel consumption, with solar energy powering all onboard electrical equipment.
David Hughes, CEO Totally Local Company:
"We're really excited about this new partnership which builds on our already strong green credentials. When the opportunity was presented to work with a local firm and their market leading environmental technology we jumped at the chance – and lots of local authorities are following our lead!
This technology harnesses solar energy to reduce the volume of fuel required to generate the power that runs all on-board electrical equipment minimising the vehicles' emissions.
The TRAILAR telematics platform will allow us to accurately gauge the benefit obtained from solar. We are really looking forward to working with the TRAILAR team".
TRAILAR supports more than 100 commercial fleets in 15 countries around the world to reduce their environmental impact, supporting them to tackle emissions as well as providing valuable communications insight.
Ian Hulme – Business Development Manager, TRAILAR:
"I'm really pleased that TRAILAR has now started to support the decarbonisation of the refuse truck fleet in Stockport. I'm looking forward to working closely with Totally Local Company and Stockport Council to increase the fleets utilisation of our solar technology, to tackle air quality and fossil fuel emissions".
Pictured l-r: Alastair Burns (TLC Divisional Head of Fleet Services), Cllr Mark Roberts, Cabinet Member for Climate Change and Environment at Stockport Council, Ian Hulme, National Business Development Manager, TRAILAR