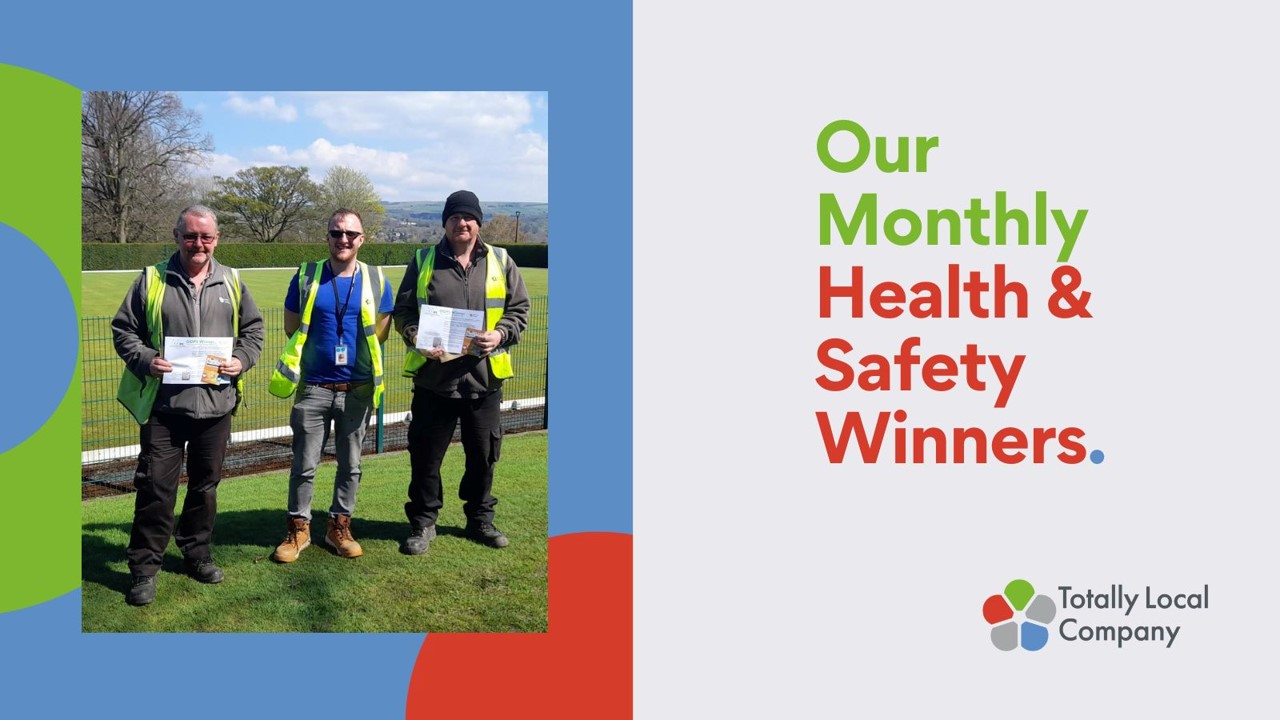 February 2023 OOPS Award Winners
Posted On: 21 Apr 2023
Congratulations to our latest OOPS (Observation of Poor Safety) Winner Graham and Mark in our Parks team.
Each month we recognise individuals within TLC who have put Safety-first and highlighted potential issues.
During their round in Marple Memorial Park they spotted an issue with a newly planted tree. The tree had been snapped off close to the base, leaving a still-rooted dangerously pointed stump
They cut the stump flat and as close to the ground as possible to ensure it was safe. This was especially important given its close proximity to a popular area: the skate park.
Well done Graham and Mark and many thanks for ensuring the safety of members of the public.
Mark (l) and Graham (r) are pictured with Nick (SHEQ Business Partner).