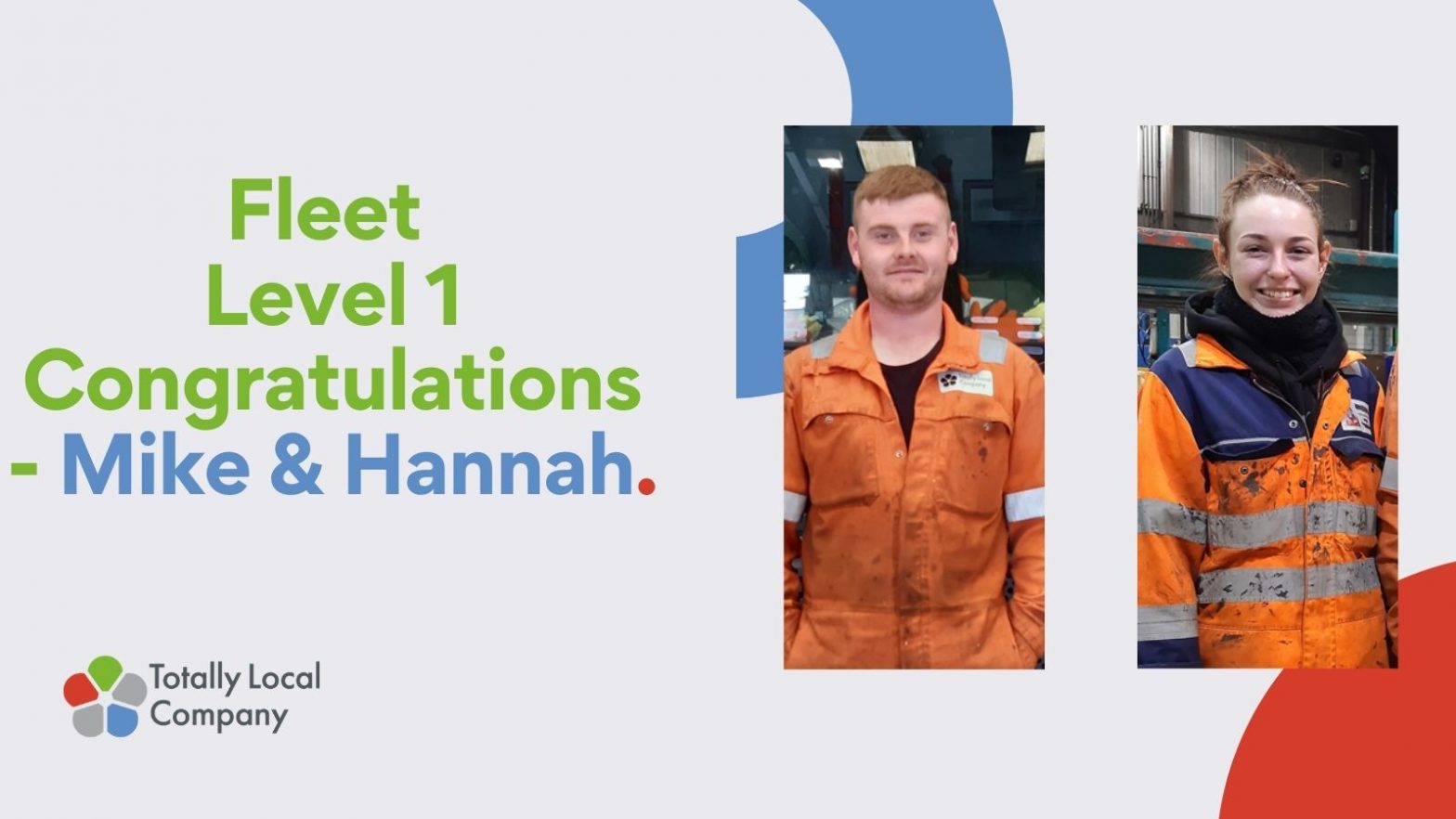 Posted On: 15 Mar 2022
Congratulations to Fleet colleagues Mike and Hannah. They have successfully passed their Level 1 Approved Operator Certificate (OmniDEL Automatic Bin Lift).
We're so proud of their professional development, which will help them to improve their product knowledge. This course has a strong focus on safety and taking personal responsibility (one of our TLC values) – so it is a perfect fit for us!
As well as assisting in their careers, these new skills will also benefit the TLC Fleet Team. It will ensure our vehicles are available as much as possible. This in turn benefits the services we provide for our community.
We invest in our employees – and are pleased to give Hannah and Mike the opportunity to expand their skillset.