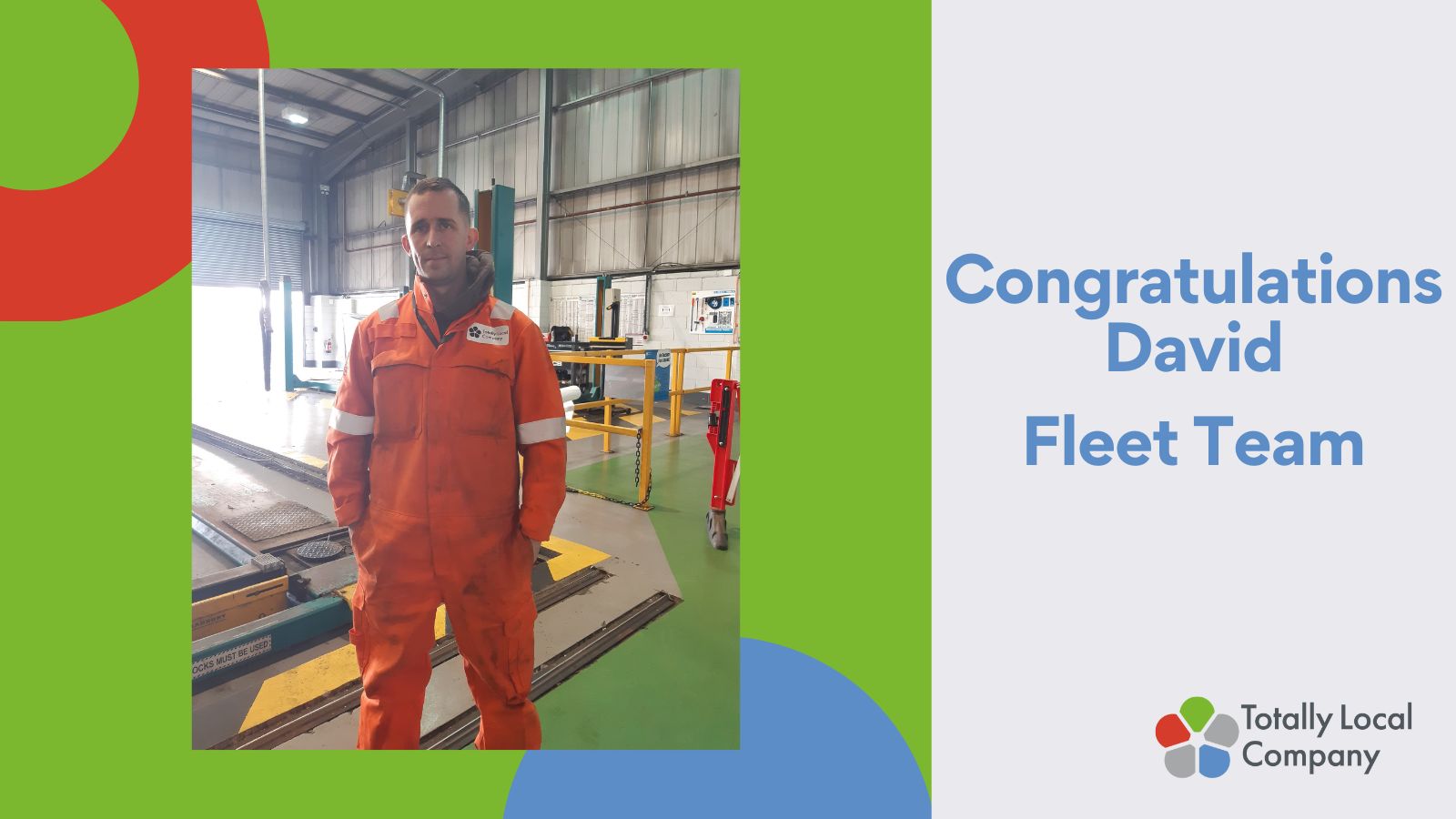 Fleet Team Congratulations – David
Posted On: 21 Nov 2022
Huge congratulations to David in our Fleet Team who has successfully become an MOT Tester.
He has always been proactive – having already obtained NVQ's in light and heavy vehicles and a Class 1 Licence.
David came to Totally Local Company to further progress his career – and after only one year, with the support of the Fleet Management Team, he's done it!
The course included theory, demos, tests and a practical. David particularly enjoyed the practical aspect of the course.
He now splits his time doing his original Mechanic role alongside his new role as an MOT Tester.
And once again, it's a family affair with proud Mum Joanne, TLC Cook in Charge, sharing David's good news with her fellow Cooks across the business.
Did you know? At TLC we complete two different types of MOT? We do compliance testing for taxis which is done every six months and DVSA MOTs – the general MOT that people complete every twelve months. Get in touch if we can help you with your MOT: info@totallylocalcompany.co.uk