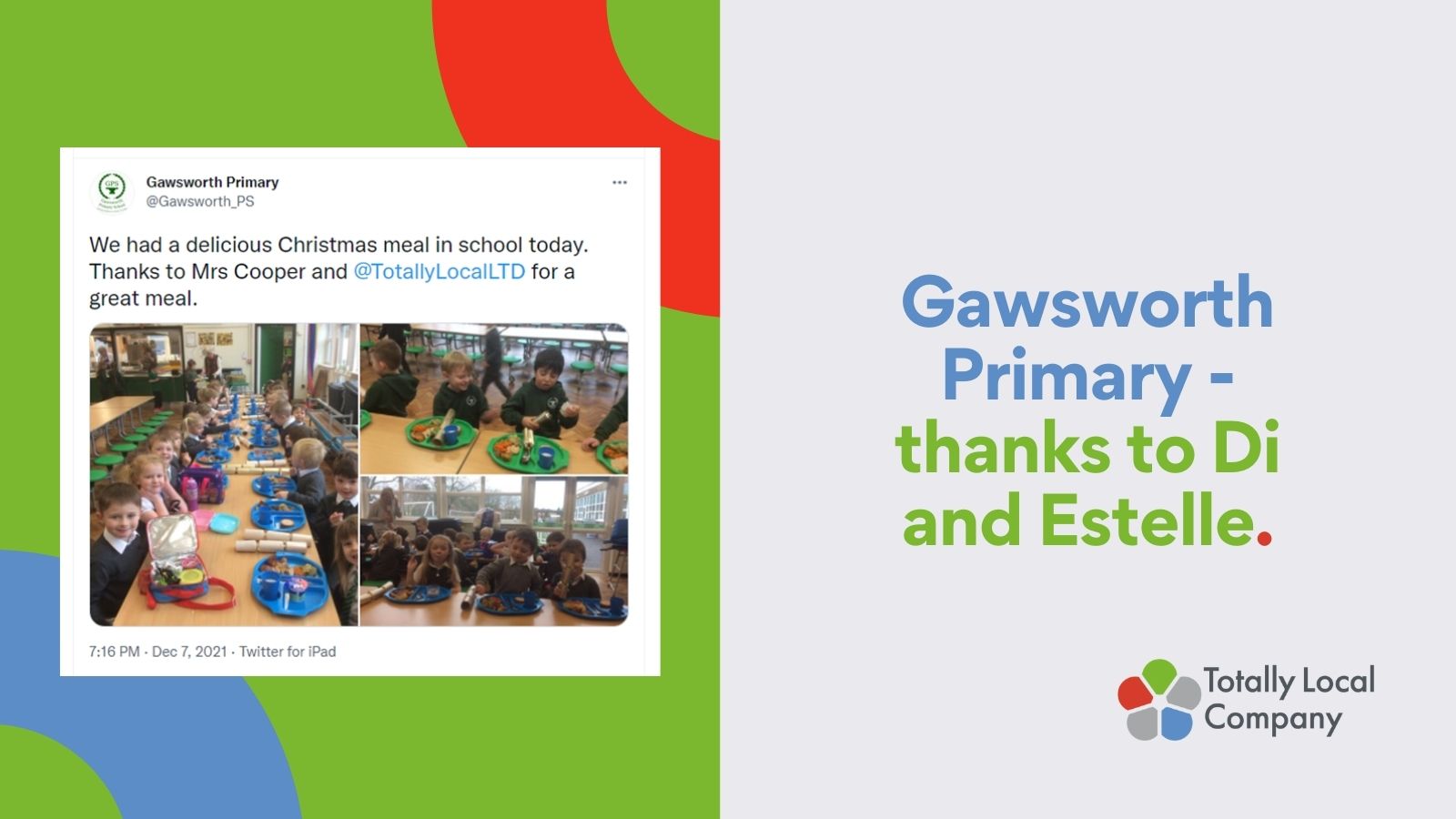 Gawsworth Primary – Catering thank you
Posted On: 31 Dec 2021
We've received a lovely thank you from the Headmaster at Gawsworth Primary for our Catering team at the school.
"We had our school Christmas dinner today and the quality was excellent. Di did a wonderful job and it was delicious. The turkey was great…the children loved the meal and the staff who had a meal were also very effusive in their positive comments".
He then took the time to share further feedback about Di and Estelle:
"Di and Estelle make an amazing contribution to the life of the school and always take into account the children's views".
Huge thanks for everything you both do for the school – we're really proud of you!