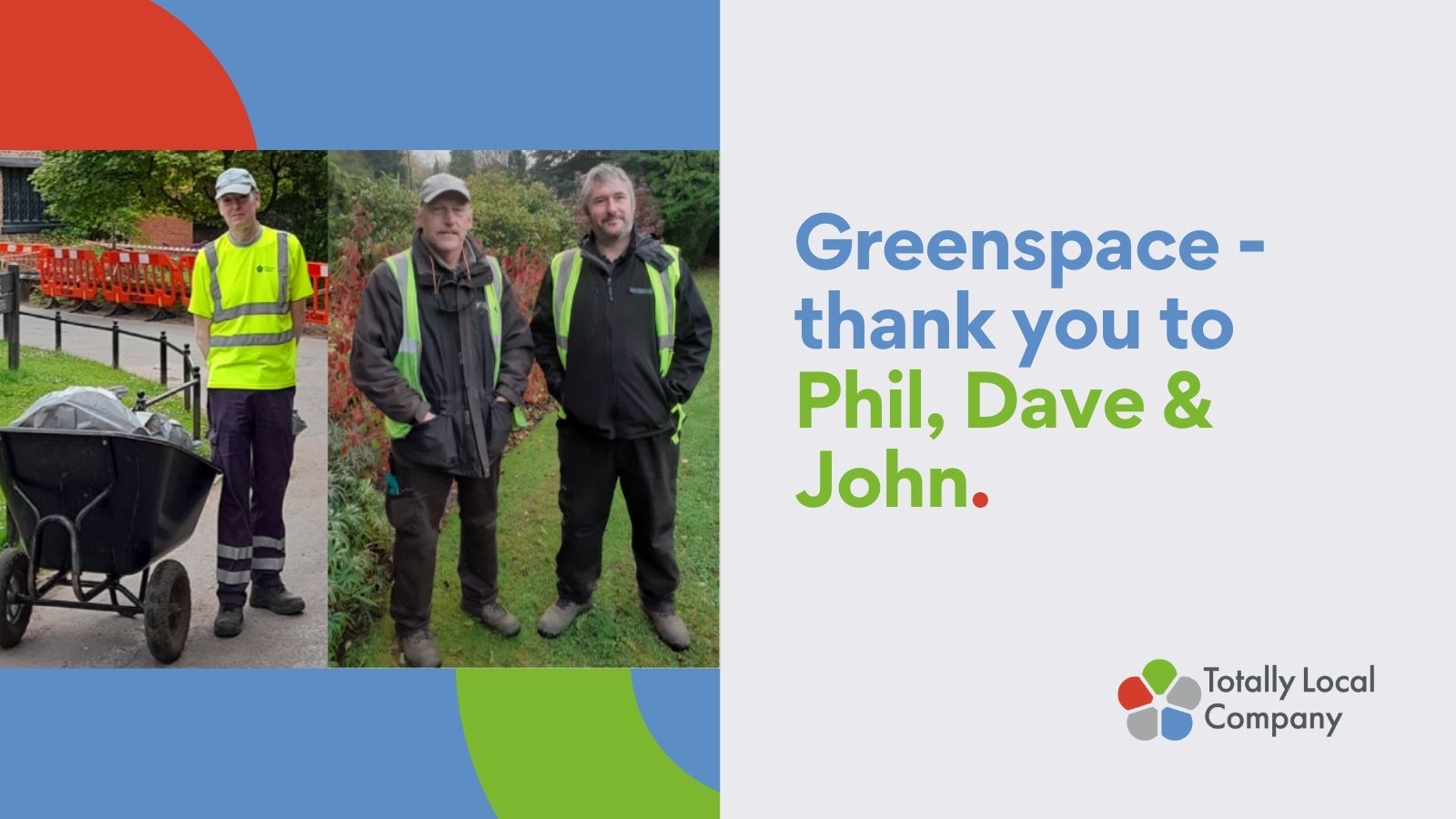 Posted On: 09 Nov 2021
We've received a lovely letter of thanks for Phil, Dave and John in our Greenspace team. The letter is a thank you from a resident for the work they do keeping Bramhall Park and Carr Wood looking beautiful.
She describes how excellent their work is, and how much of a joy it is to walk through the areas and how mentally and physically uplifting these places are for her.
Thanks team