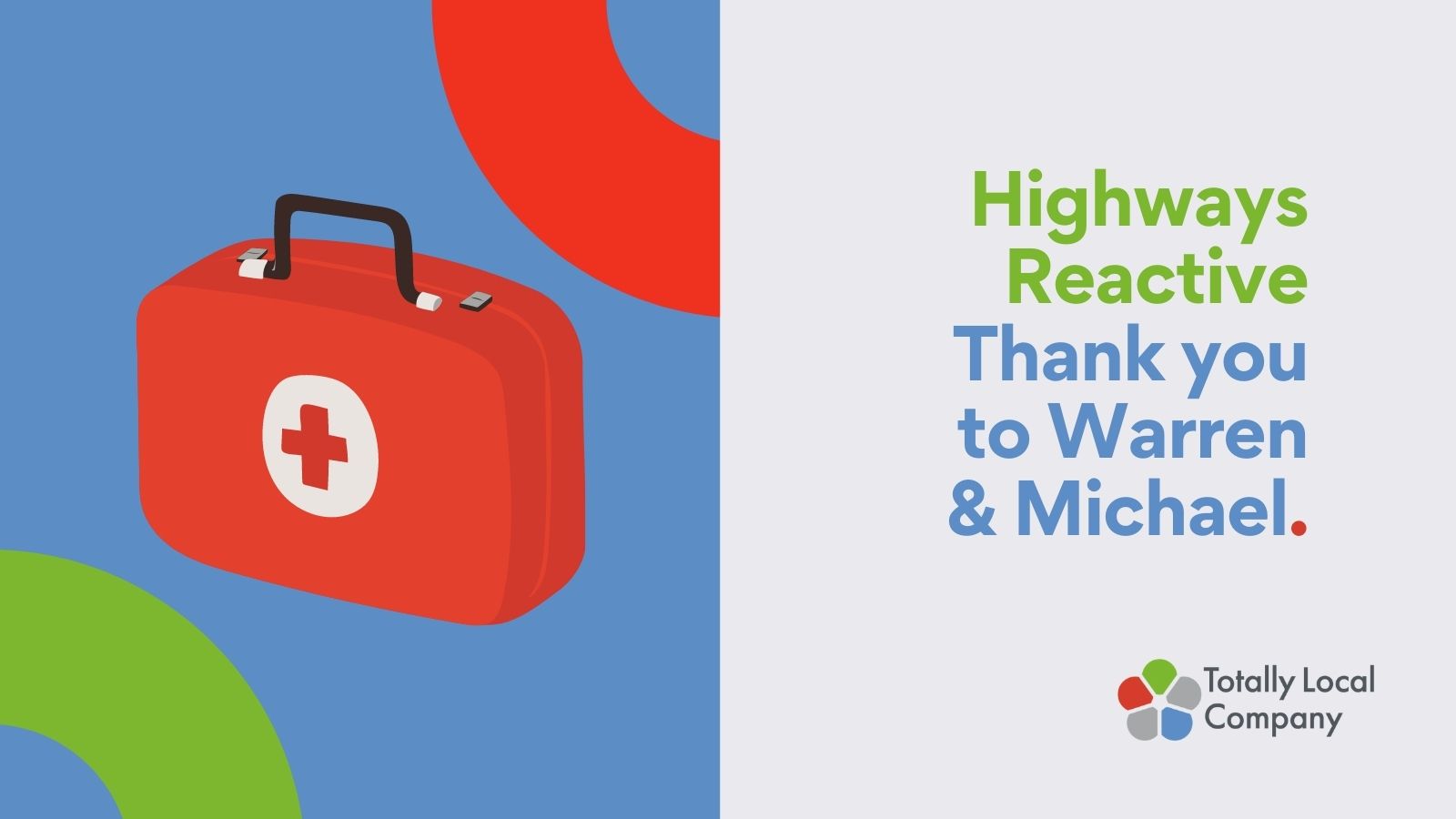 Highways Reactive thank you
Posted On: 19 Nov 2021
A huge Shout Out to Michael and Warren in our Highways Reactive team.
They recently came to the aid of a lady who had been hit by a car.
Putting Safety-first – they blocked the busy road off, putting cones out to protect the lady from any further traffic. They also put a foil blanket around her to keep her warm.
The lady had suffered injuries – so the team gave a First Aider their First Aid Kit so she could provide further support until the Ambulance arrived.
Once the Ambulance had taken the lady away for further checks, Warren and Michael safely re-opened the road.
Well done to you both – we are really proud of the support you provided.