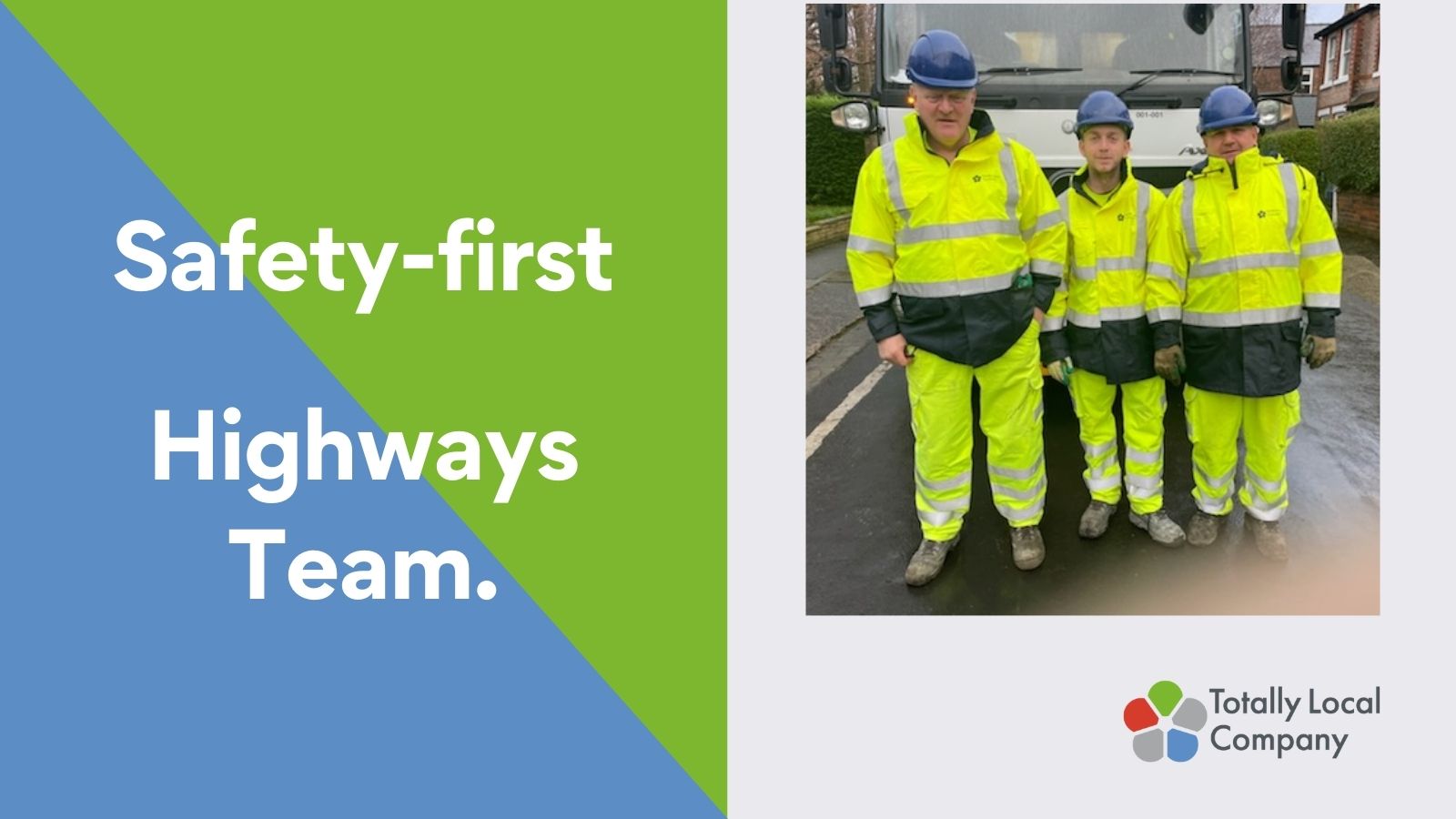 Highways team – Safety first
Posted On: 03 Mar 2022
The TLC Highways team is putting safety first with their new flame retardant high visibility workwear.
TLC has introduced flame retardant workwear to our Highways teams, improving the protection provided by our high visibility clothing. This follows a similar roll-out with our Street Lighting team.
We're putting the safety of our employees first. We're demonstrating our ongoing commitment to safe working policies by reducing the risk of injury from burns.
You can see three of our Highways team, Andrew, Jack (one of Highways Apprentices) and Paul wearing the new flame retardant high visibility clothing.