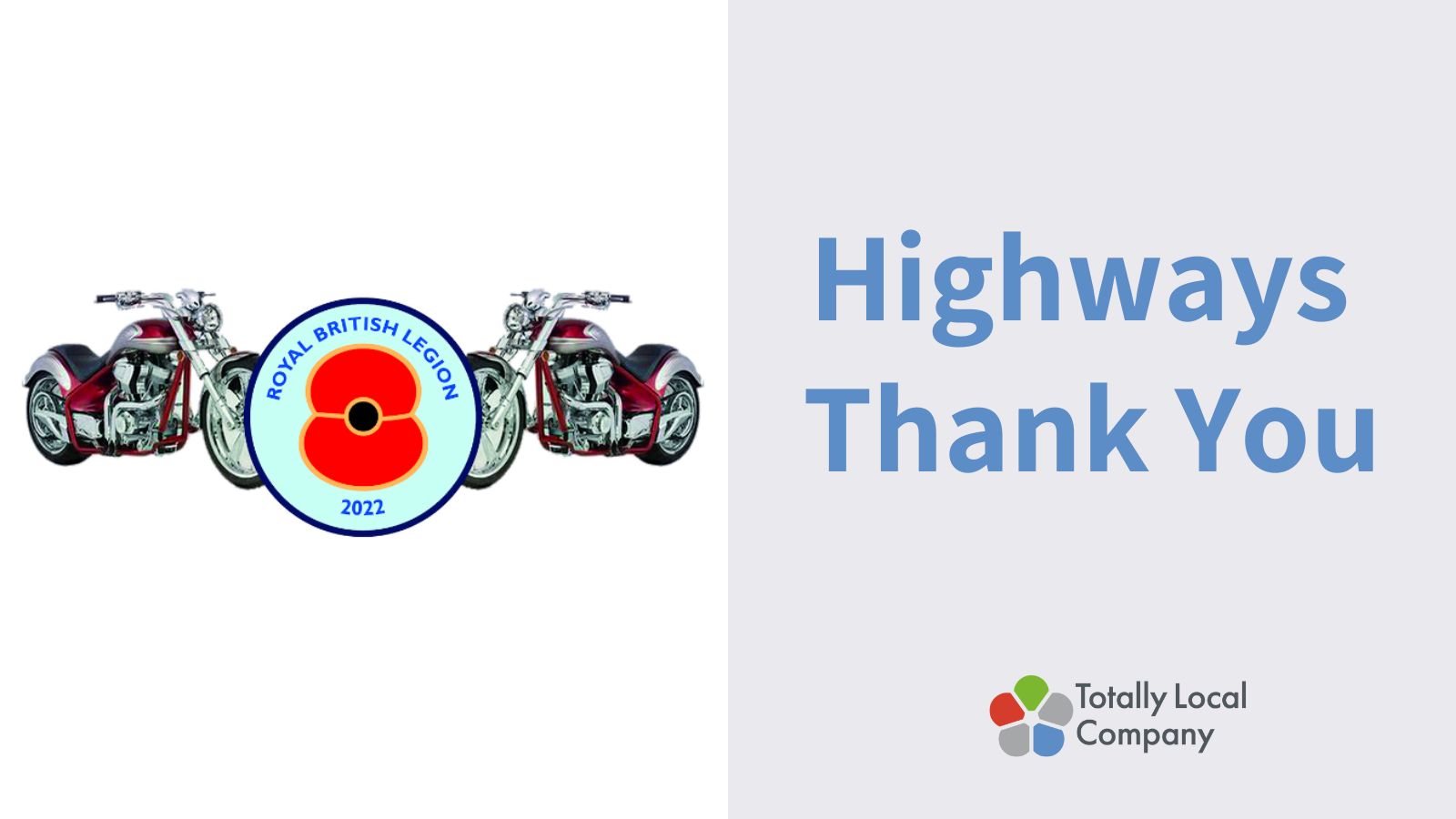 Highways Thank You – Marple Ride of Remembrance
Posted On: 11 Nov 2022
Shout Out to six members of our TLC Highways team for their support of the Marple Poppy Appeal Ride of Remembrance.
Huge thanks to Rodney and his team: Liam, Bernard, Arron, Tony and Steve.
They put safety-first with road closures allowing the event, which saw 100 motorbikes riding through the town, to take place securely.
The Ride of Remembrance, now in its second year, has contributed to the staggering sum raised in Marple for the Poppy Appeal over the last six years. Coming into the 2022 campaign they have already raised close to £100,000 for the Royal British Legion!
Each of the 100 riders carries a large street poppy with the name of one of the fallen men from the Marple area. The ride ends in the award-winning Marple Memorial Park where the poppies are transferred to the Wall of Remembrance.
We're so proud to support this fantastic event – thanks for making a difference Rodney, Liam, Bernard, Arron, Tony and Steve.