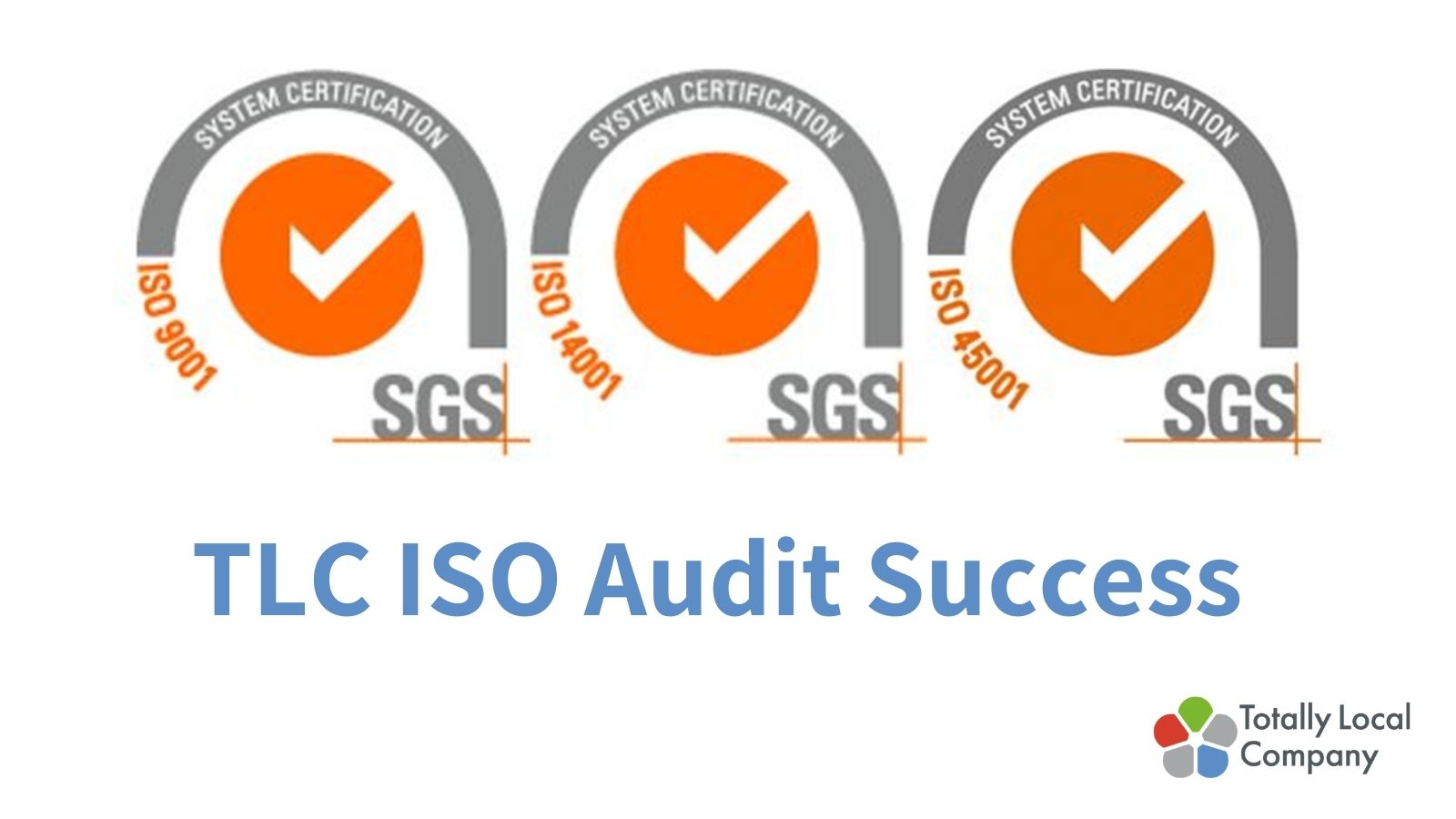 Posted On: 17 Mar 2023
Huge thanks to everyone involved in our recent successful ISO Audit. We're proud to announce that Totally Local Company has aced this once again!
ISO (International Organisation for Standardisation) develops standards to ensure the quality, safety, and efficiency of products, services, and systems.
The audit, undertaken twice a year, focusses on SHEQ: Safety & Health (ISO 45001), Environment (ISO 14001) and Quality (ISO 9001) – crucial for us as a Safety-first organisation.
This audit centred on our Streetcare, Parks and Sign Shop teams – and the auditors once again took the time to share some glowing comments:
Streetcare
Good awareness of health and safety perception from Streetcare colleagues Dan and Gareth. The auditor was particularly impressed with the level of their perception and awareness of risks that surround them all the time. They shared with him how they continually assess their environment for potential dangers, such as footpath conditions when working around trees that could pose manual handling risks when leafing.
Parks & Streetcare
Installation of Smartsheet system for recording of Supervisor Inspections throughout Parks and Streetcare. This enables us to be green and lean at the same time! It builds a way for our Parks & Streetcare teams to complete their Supervisor and individual safety checklists via smartphones and both reduces paper and saves time. We also get useful data into the bargain that helps us identify preventative measures to keep our colleagues safer, and to understand key areas that require more intensive activity. We are now looking at ways to develop this more widely across the business.
ISO audits are really significant for us – they show how we maintain and take seriously not just our Safety-first culture, but also our environmental commitments and Quality standards. They also give our clients reassurance that we have high levels of environmental awareness and high quality standards, and commitments to safety.
Shout out to Chris, Dan and Gareth from Streetcare, George and Steve from Parks, James, Jimmy and Martin from the Sign Shop, Jackie, Graham, Nick from SHEQ, and everyone who supported this audit.