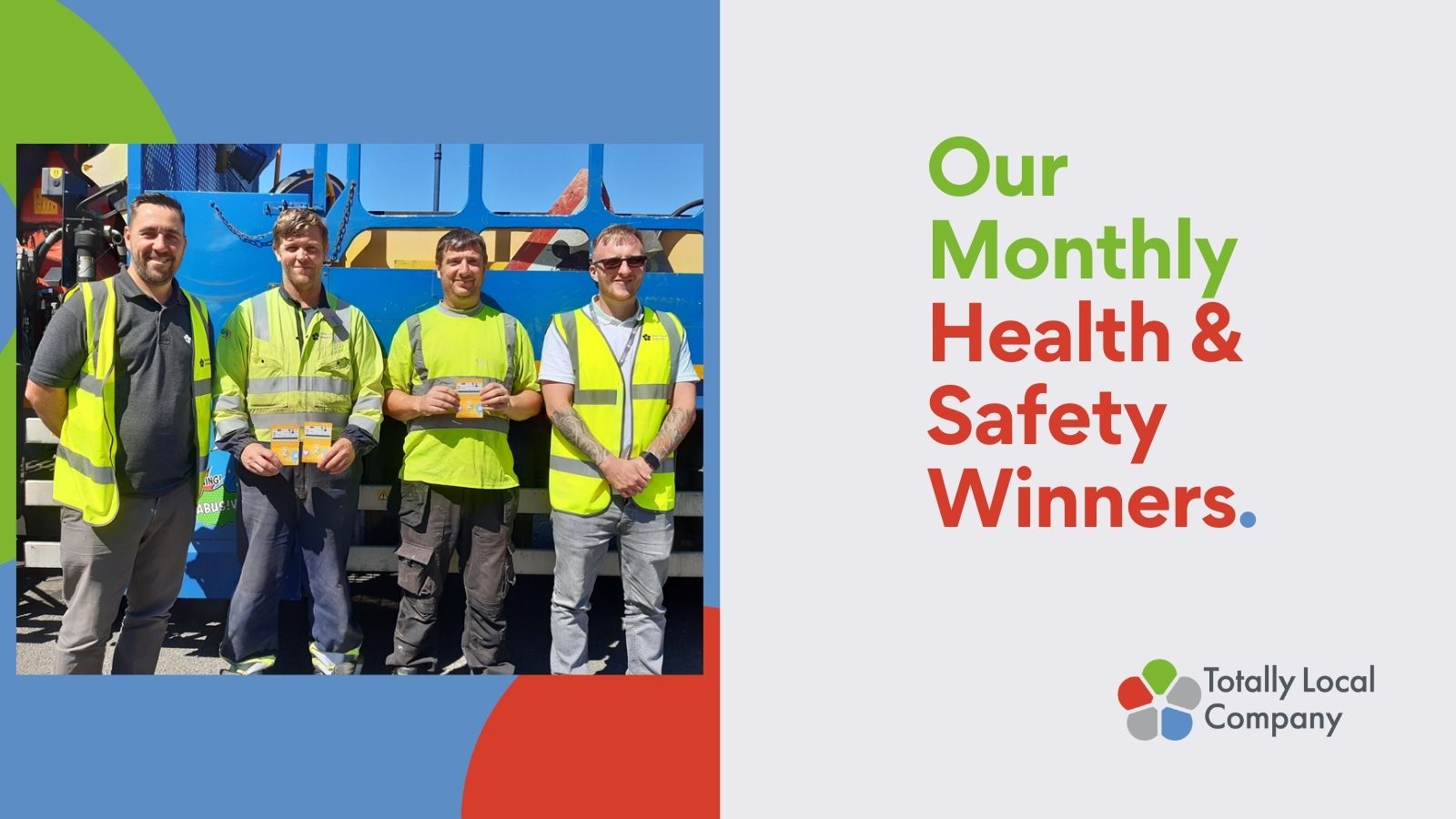 July 2022 OOPS Award Winners
Posted On: 11 Aug 2022
Congratulations to our latest OOPS (Observation of Poor Safety) Winners Lee & Darren in our Streetlighting team.
Each month we recognise individuals within TLC who have put Safety-first and highlighted potential issues.
Following a collision involving a column (street light), they observed that a live cable had been pushed into the broken column.
This dangerous act could have resulted in electrocution. Lee and Darren immediately put Safety-first, calling the electricity company to request an emergency disconnect to prevent serious injury.
Well done Darren and Lee. Thank you for putting the safety of yourselves, your colleagues and members of the public at the heart of your work.
Lee & Darren (c) are pictured with (l) James (Operational Manager – Streetlighting) and (r) Nick (SHEQ Business Partner).