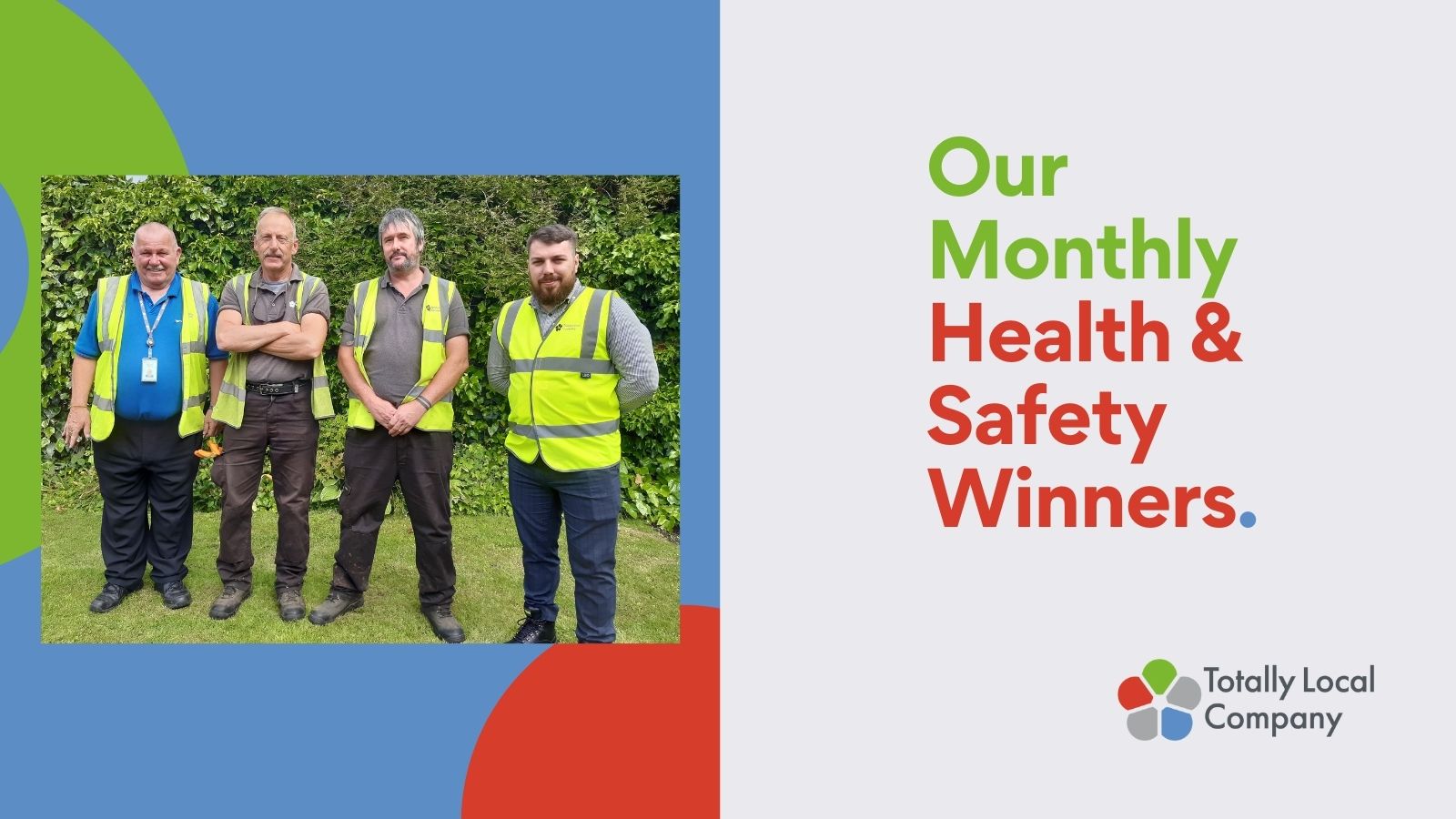 May 2022 OOPS Award Winners
Posted On: 23 Jun 2022
Congratulations to our latest OOPS (Observation of Poor Safety) Winners David & John in our Parks team.
Each month we recognise individuals within TLC who have put Safety-first and highlighted potential issues.
John & David found an external electricity cable within Bramhall Park. They quickly identified that this could be caught by a mower or strimmer and be a danger to their colleagues.
Putting Safety-first, they placed hazard tape around the cable to ensure the hazard could be seen by others. They then reported this to supervisors to ensure it was dealt with.
Well done David & John and thanks for putting the safety of yourselves and your colleagues at the heart of your work.
David & John (c) are pictured with (l) George (Parks Supervisor) and (r) Ionut (SHEQ Business Partner).