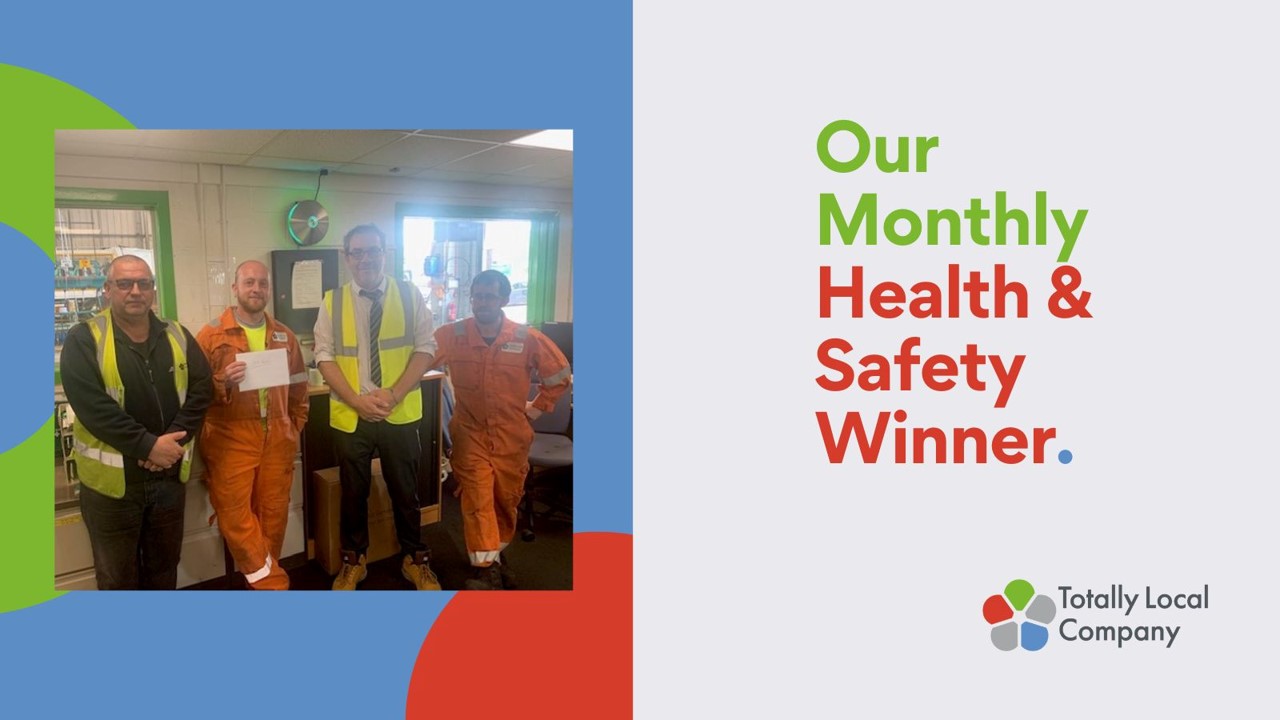 May 2023 OOPS Award Winner – Callum (pt 1)
Posted On: 12 Jul 2023
Congratulations to one of our latest OOPS (Observation of Poor Safety) Winners Callum in our Fleet team.
Each month we recognise individuals within TLC who have put Safety-first and highlighted potential issues. This month – we are recognising two colleagues.
The first, Callum, spotted a potential trip hazard and put safety-first to ensure his colleagues were protected.
Well done Callum and thanks for thinking of the safety of your colleagues.
Callum (c) is pictured with (l) Mark (Workshop Supervisor), Graham (SHEQ Business Partner) and David (Motor Vehicle Technician).