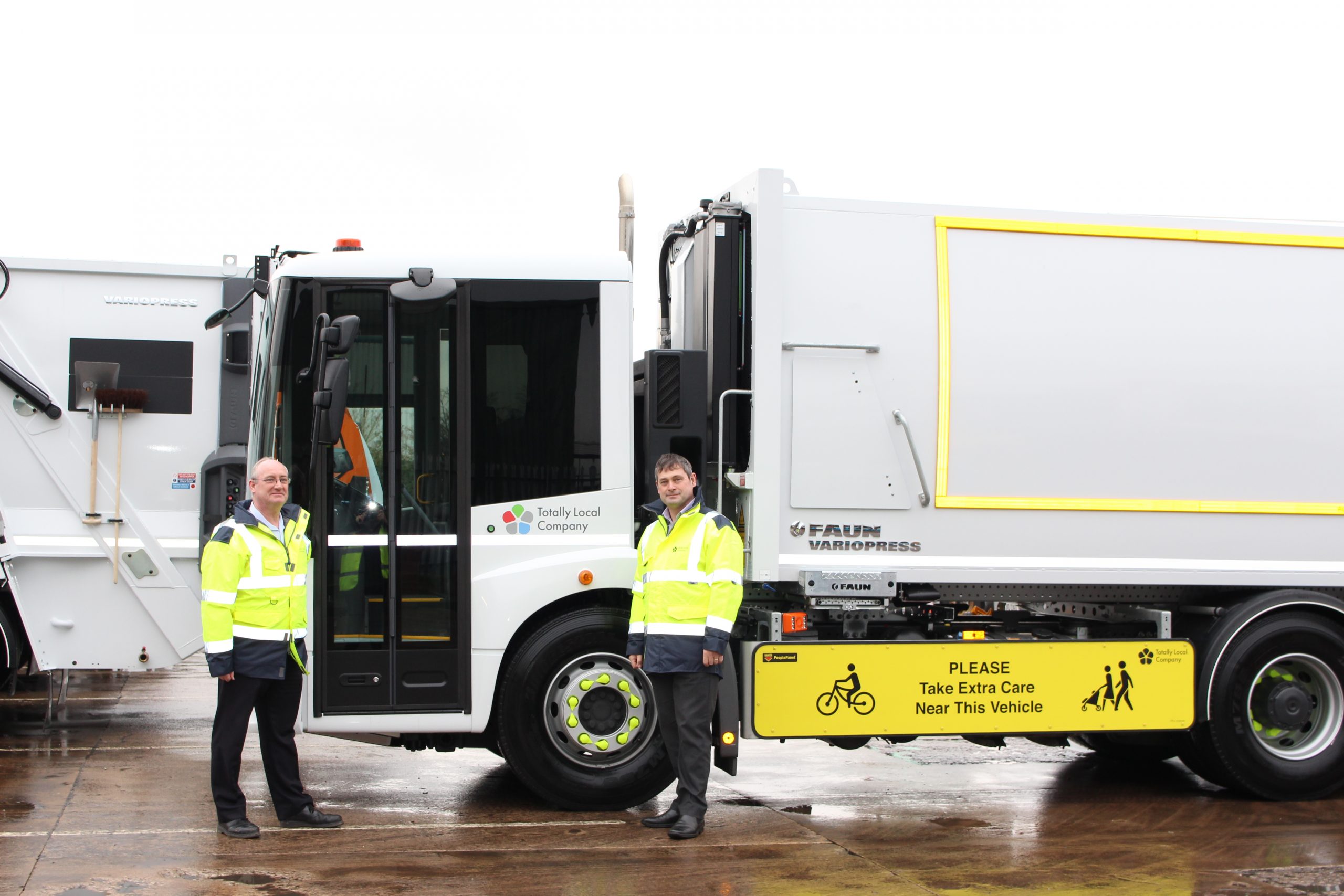 Posted On: 19 Feb 2020
Totally Locally Company is pleased to announce the delivery of our first New Fleet Vehicles in January.
We are currently in phase one of our new Fleet Investment Programme, which will replace most of our fleet vehicles, trailers and plant over the next five years.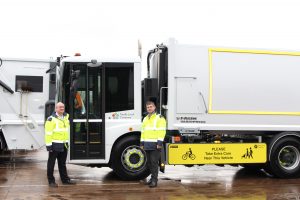 Image: TLC's Fleet Manager Alastair Burns and Operational Supervisor Bob Capper.
Here's an update for you:
Our first three new R & R vehicles arrived on 24 January and we are expecting the delivery of a further three vehicles between mid-February and March 2020.
Our Fleet Management Team have worked closely with our Procurement Team to develop a lengthy business case, and prepare the appropriate specifications to ensure we are on a compliant route to tender for any vehicle investment.
Image: TLC's Procurement Manager, Julie Bowker and Procurement Officer, Abby West worked on preparing the contracts for our new fleet.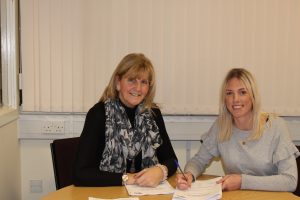 Fleet Manager, Alastair Burns and his team have held a series of meetings since June 2018 to engage with business managers, operations teams, vehicle maintenance, operatives and drivers.
Alastair said; "A crucial part of the preparation process before entering into any tendering contracts, was to listen to our drivers and operation teams, to understand what issues we have experienced in the past, to learn from those lessons, and ensure we purchase the correct vehicles that have the technical capability, and are fitted with the appropriate tools.  This is with a view that we have, as far as practically possible, the tools to do deliver our services and carry out the job safely."
Tendering for our new vehicles has been a very complex and expensive process for the Fleet Management Team, in terms of administering the whole process whilst ensuring that we are fully aware of what the current technology offers and what's available in the market.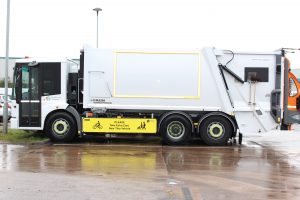 The investment offers added value to our operations as the improved capability of these 26 ton R & R collection vehicles includes the advantage of being able to manoeuvre the vehicle more easily, which is a key safety aspect for the drivers.
The three new vehicles delivered in January are Mercedes Benz Econic with Faun Zoller bodies, which improve our payload, fitted with top of the range features including;
Lower one-step entry for drivers and crew
Walk through cab
Better all-round vision – mainly glass
Fitted with hi-spec camera systems and movability
Total clearance/better safety vision
Left turn warning system
Fitted with distinctive public & road user safety signage
Additional benefits include the 'Terberg Bin Lifter', of which our operatives already know how to use the kit, so no additional training is required.
We asked some of our Refuse & Recycling Crew how they were getting on with the new vehicles.
Driver, Dave Hammond has worked for TLC for 12 years, he said; "The new vehicles are brilliant, they are easier to steer with rear steering compared to the mid-steering so the manoeuvrability is fantastic and they have automatic brakes. The vehicles also have a camera dash which is zone activated which gives full visibility to objects such as cyclists that would normally be in your blind spot."
Chris Hammond is a Recycling operative and has worked for TLC for 3 years. Chris said; "The vehicles really are top of the range, they pack well which means you can fit more waste onto them. They also have speakers which activate and give a clear safety message to all when the vehicle is turning".
Image: TLC Crew, Driver, David Hammond, and Recycling Operative Chris Hammond.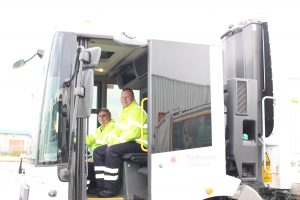 From a business point of view, the programme is being rolled out over a planned time scale to ensure that our investment is spent well and that we are in keeping with modern technology. Our business operations could be subject to change so we have to ensure that we are investing wisely in modern, purposeful technology that suits our delivery in the 2020's.
As part of our objectives, we are aligning to the 'Greater Manchester Clean Air Plan and Decarbonisation of Fleet Operation'. Our fleet has been awarded a 'Four Star' Eco rating, which means that we meet 90% of the criteria for the clean air road map.
Image: Four Star Eco Rating.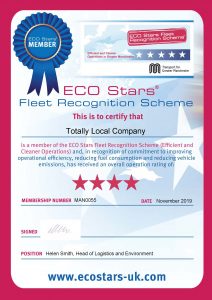 TLC is currently looking into how we can use alternative and electric vehicles for our operations in the future, but it depends on how quickly the local councils and private industry can put the appropriate infrastructure in place.  Technology is moving fast in terms of the introduction of electric and hydrogen vehicles for larger models. However, we have to carefully consider how we move forward in this field.
We'll keep you updated as we move into the second phase of the New Fleet programme of which we are very excited to share.