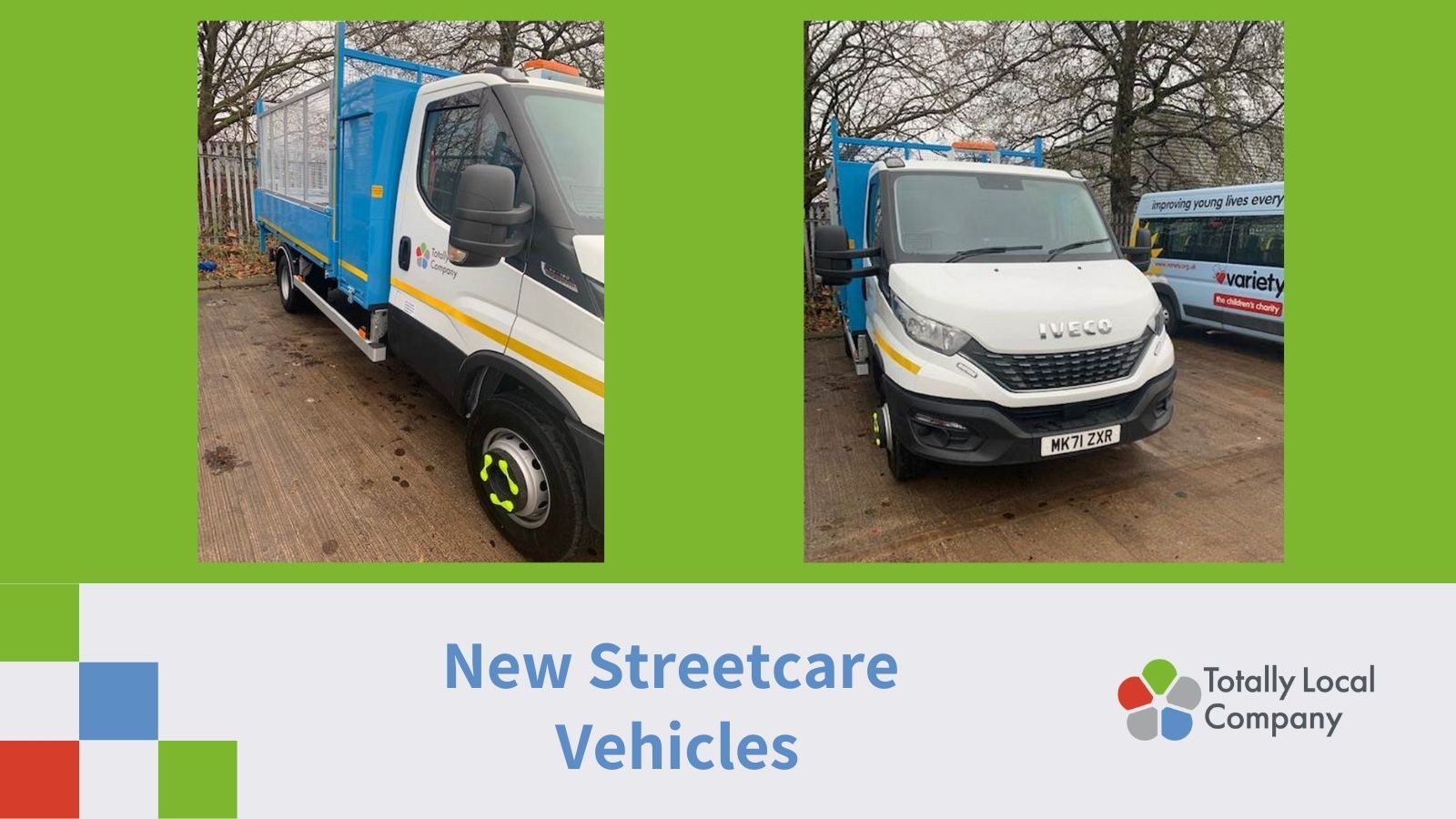 Posted On: 22 Dec 2021
Welcome to our two new Streetcare tippers who joined our vehicle fleet last week.
The Iveco vehicles replace two 7-year-old tippers and will be a huge asset to our Fleet.
With a higher payload, their 6.5 tonne capacity means less trips to the tip for the team.
Less mileage makes them more eco-friendly and better reliability means less visits to the workshop too.
So all in all more economical – giving the team more time to take care of our streets and less time travelling back and forth.
Finally, they are comfortable, efficient and modern – for the additional benefit of our Streetcare team.