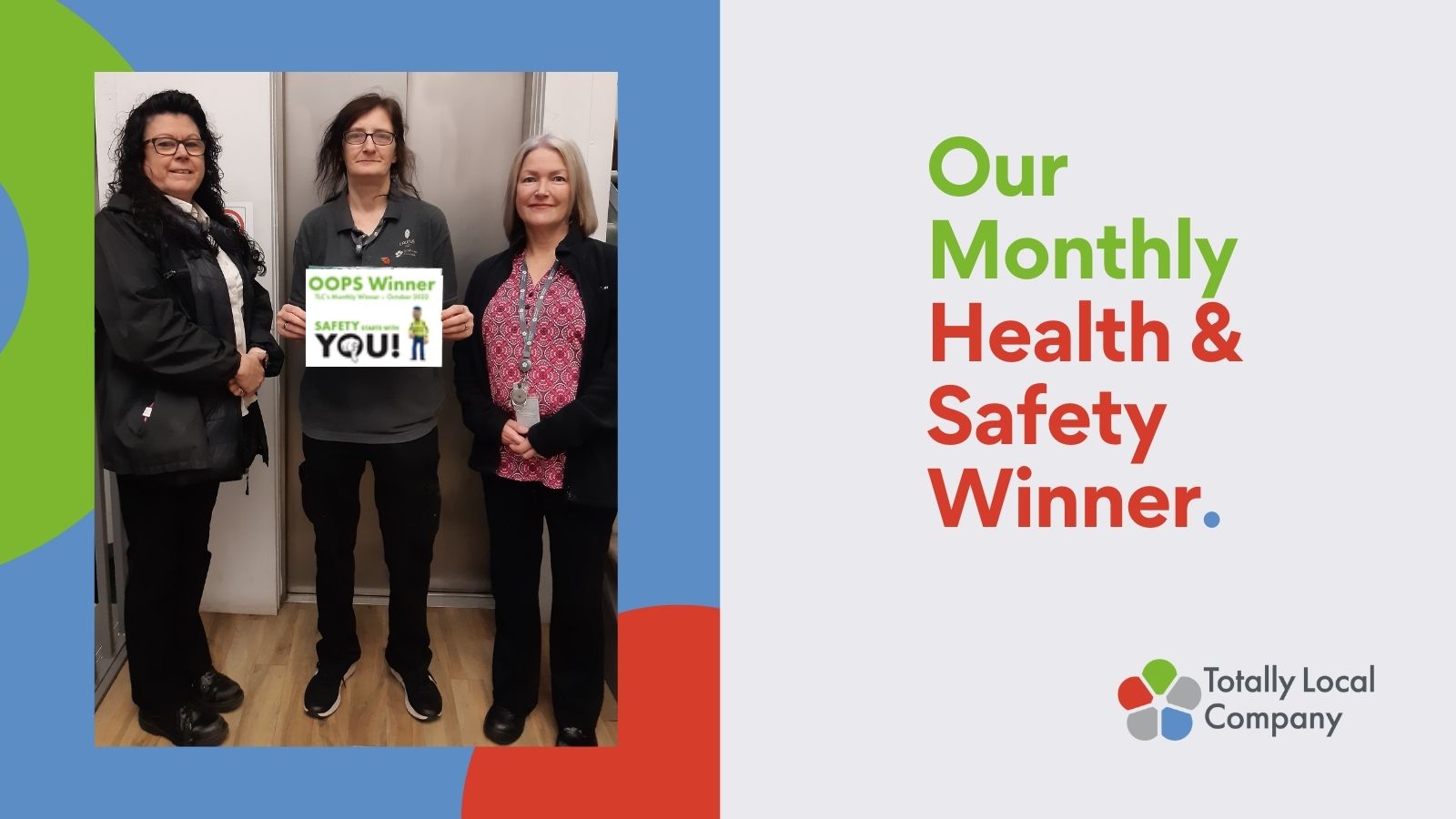 October 2022 OOPS Award Winner
Posted On: 18 Nov 2022
Congratulations to our latest OOPS (Observation of Poor Safety) Winner Angela in our Commercial Cleaning team.
Each month we recognise individuals within TLC who have put Safety-first and highlighted potential issues.
Angela came across a toxic smell in a building in the centre of Stockport.
Putting safety-first she immediately called her supervisor, Shelly. They shut the door so the smell wouldn't spread in the building – and opened all the windows in the kitchen to make the area as safe as possible.
They contacted our Facilities Management partner who identified that the smell was ammonia –coming from a leaking fridge.
Exposure to ammonia can be harmful – high levels can irritate and burn (and more) – so the fridge was removed and disposed of.
Well done Angela – thanks for putting the safety of yourself, your colleagues and members of the public at the heart of your work.
Angela (c) is pictured with (l) Shelly (Town Centre Supervisor) and (r) Jackie (SHEQ Manager).