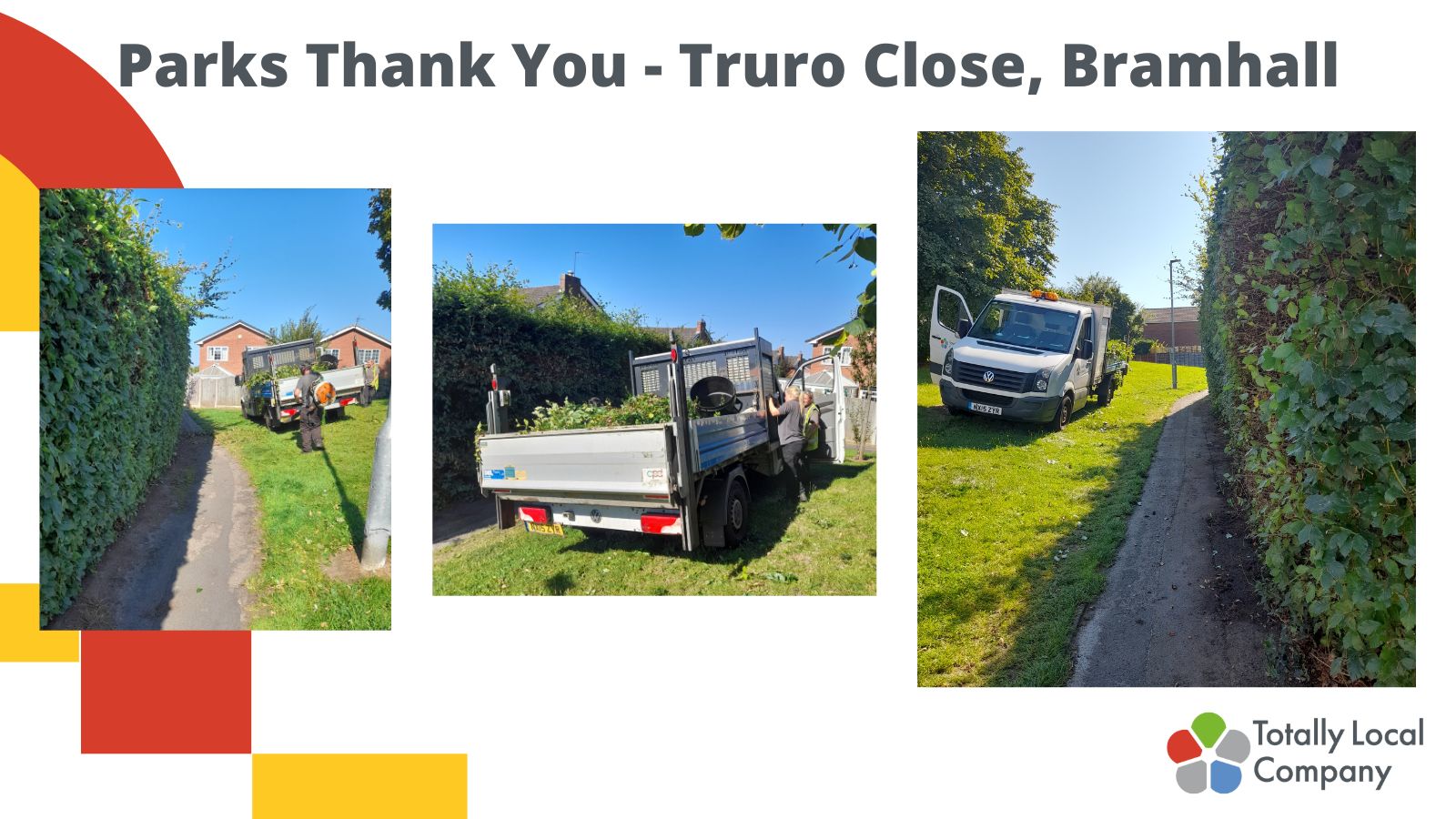 Parks Thank You – Bramhall
Posted On: 15 Sep 2022
Shout Out to Sarah, Mandy and John in our Parks team. We've received lovely feedback for their work on Truro Close, Bramhall.
The team worked to clear an area encroached with hedging and vegetation. This meant residents and users walking on grass to avoid blocked paths in places.
Members of the SMBC Neighbourhoods team shared: 'the TLC Parks Staff were a pleasure to work alongside, they arrived promptly, and despite the rising temperatures, worked hard to complete the task.
You will see from the attached pics what a vast improvement their work has made for the local residents.
Thanks to everyone involved in sorting this out, the work has made a big difference'.
Thanks Sarah, Mandy & John – great job, we're sure all those who use that area really appreciate the difference you have made.
If you have Greenspace work you'd like to chat to us about; email info@totallylocalcompany.co.uk