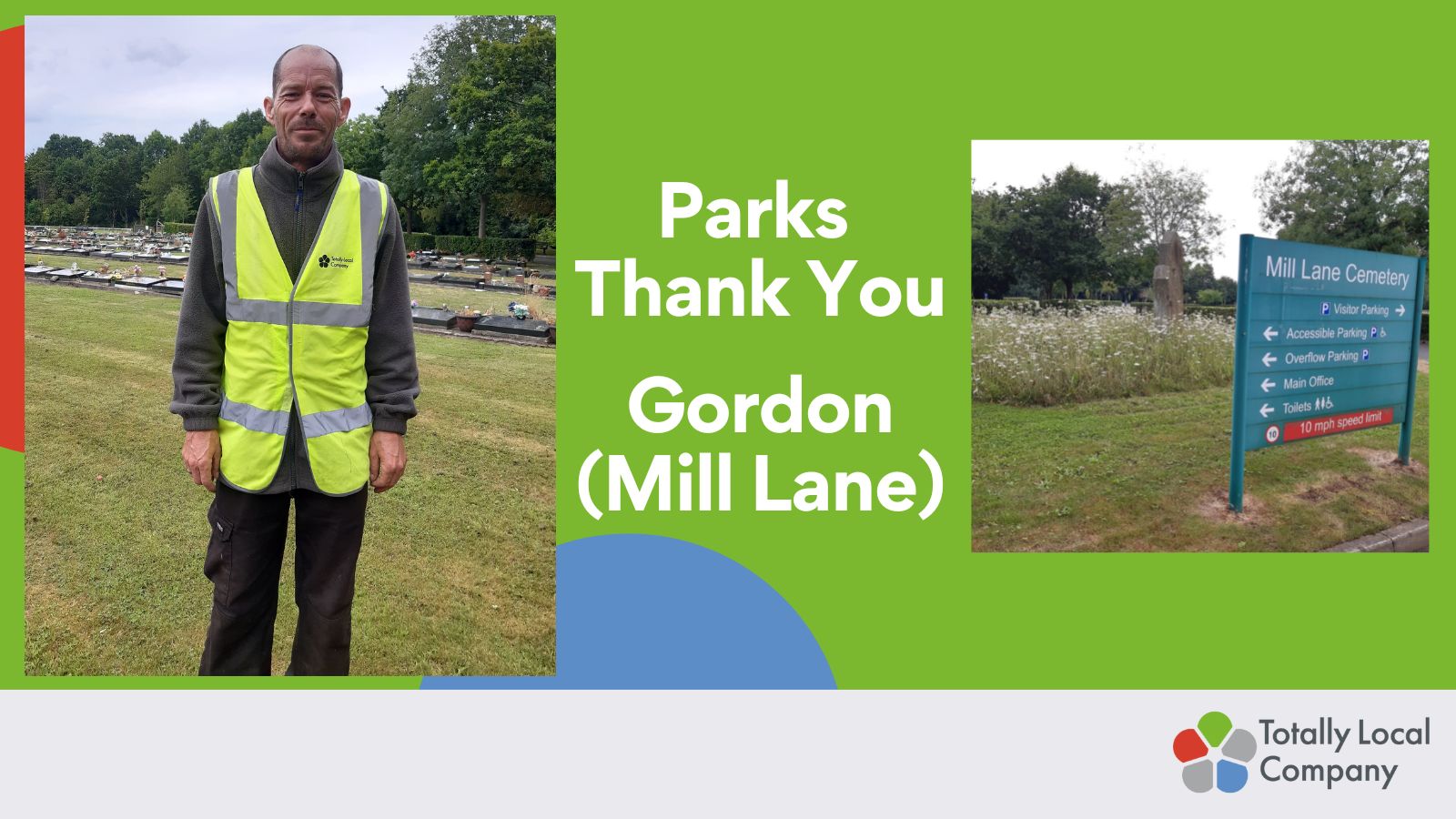 Parks Thank You – Mill Lane Cemetery
Posted On: 08 Sep 2022
We've received lovely feedback for Gordon in our Parks team.
Diane Rigg, Team Supervisor – Cemeteries Service (SMBC), has been in touch to share how many compliments she's received about his work.
Gordon works at Mill Lane cemetery and people have been getting in touch with her to say how well his cemetery work is looking. They've been getting in touch in a variety of ways: via her team, in the office and even over the phone!
'They want us to know how happy they are with the maintenance of the cemetery: 'Beautiful', 'So nice and well looked after'.
In addition, Diane shared her own feedback. She let us know 'what a huge asset Gordon is to the Totally Local Company team. He just cracks on and does such a nice job. He's making such an impact at Mill Lane that we've asked him to cover even more work for us!'
Thank you so much Gordon and indeed to the whole team who work at Mill Lane for the huge difference you are making to our community. Shout Out to Kevin, David, Paul and Gordon. For people to take the time to share such great feedback at a potentially difficult time for them really speaks volumes.
Well done Gordon and the whole team at Mill Lane!