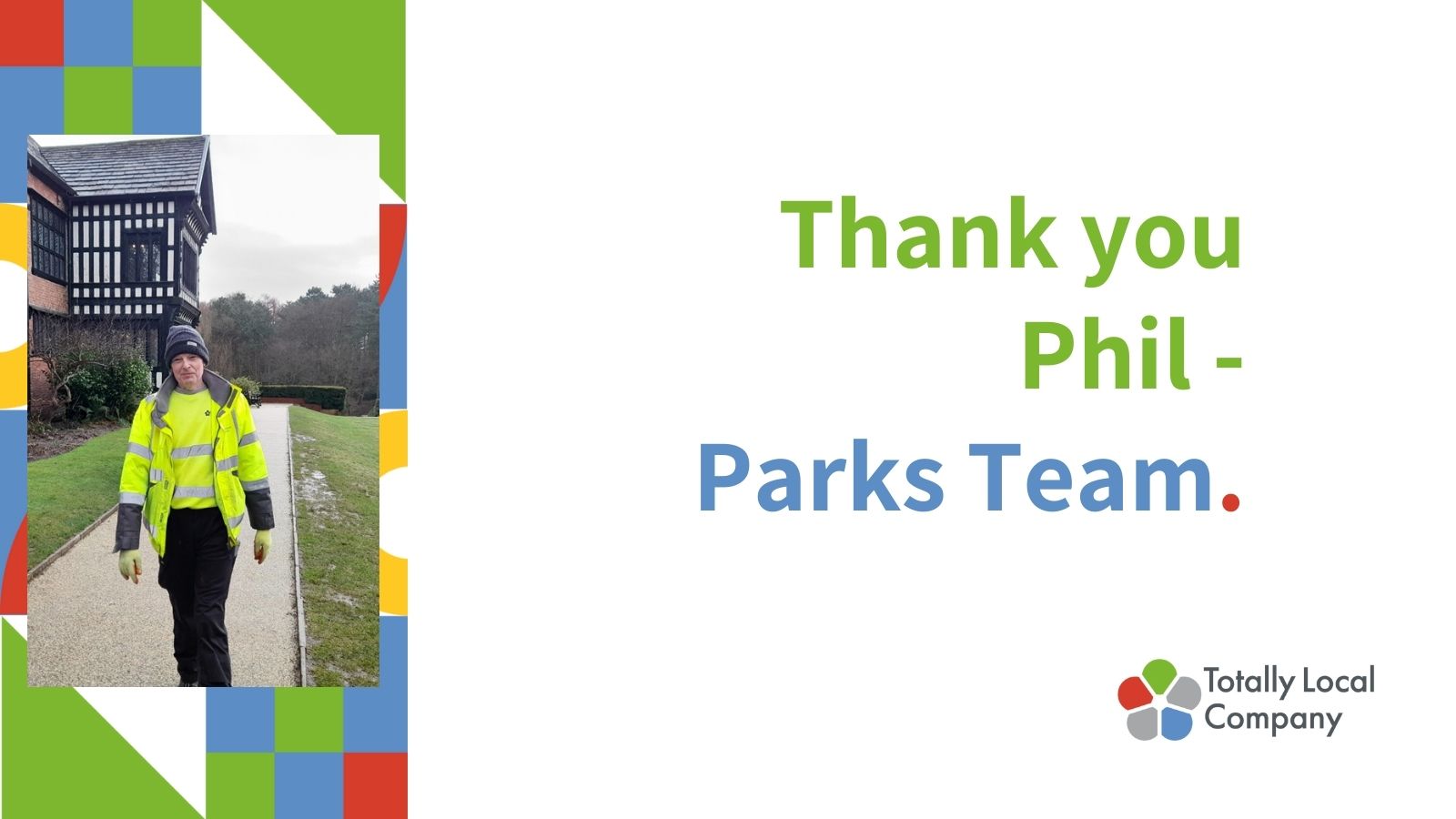 Posted On: 25 Feb 2022
A Cale Green resident has sent us a lovely email thanking Phil in our Parks Team.
Once again, he has been thanked by a member of the public for his fantastic work in Bramhall Park
She shared 'I'm dropping you a line now, to tell you how much I appreciate the work of Phil, the 'Parkie' at Bramhall Park, who does such a great job in keeping the park beautiful. He's so friendly, hard-working and approachable.
I'm so grateful for his clearing, as the park is a joy. Phil really is a credit to your company, so THANK YOU and please pass on my thanks to him too'.
Well done Phil, you make a real difference in our community.