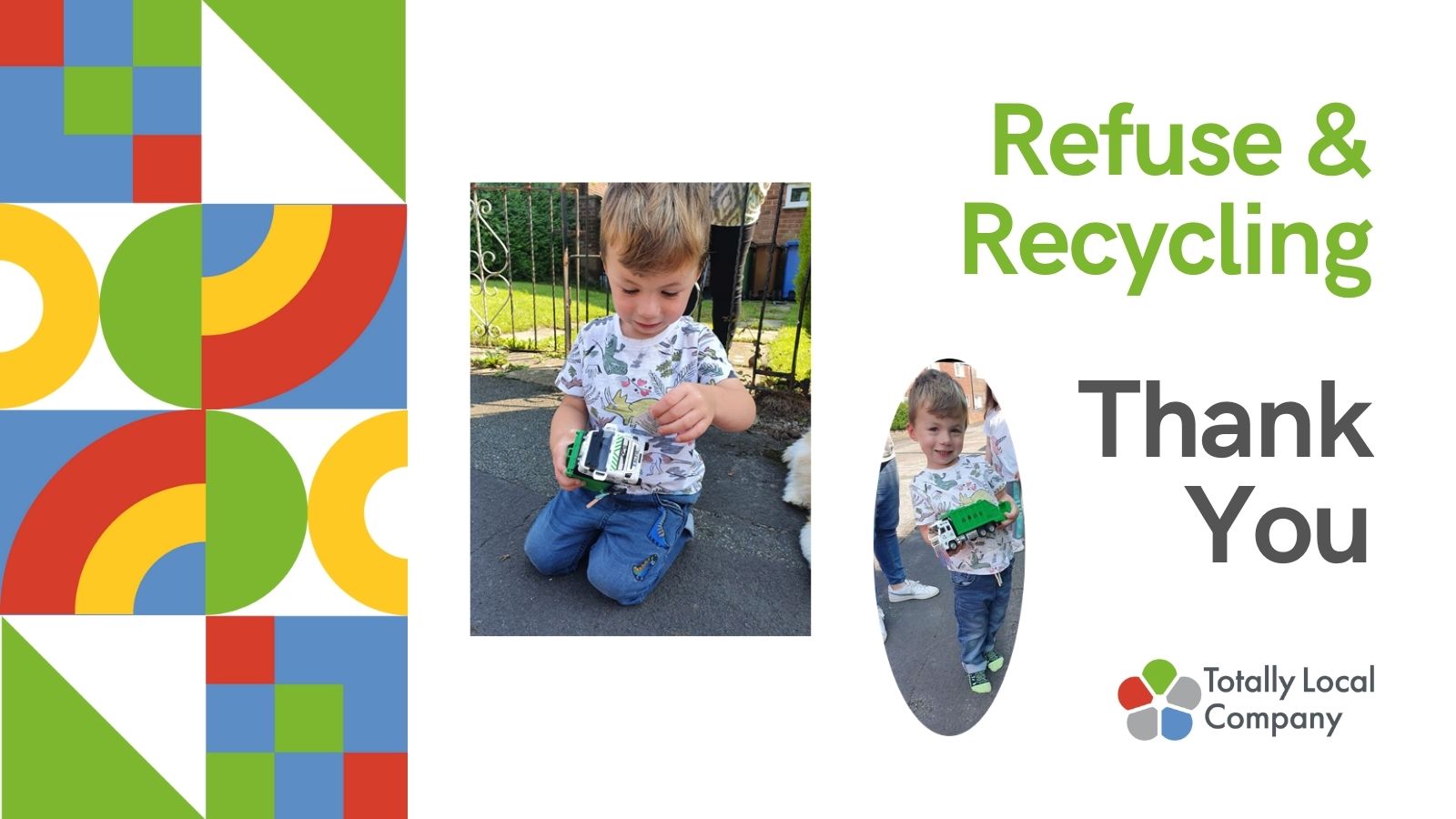 Refuse & Recycling thank you
Posted On: 20 Sep 2021
A massive shout out to our Refuse and Recycling loader James who has gone out of his way to put a smile on our young resident Alfie's face.
Alfie's Mum got in touch to let us know that following a chat with James, where she shared that bin truck-obsessed Alfie was going to really miss seeing the bin operatives when he starts school in September, Alfie received a very nice surprise.
In a lovely gesture, the next time the bin truck visited, James presented Alfie with his very own toy bin truck – it even had his name on it! Alfie and his Mum were really impressed – calling James and his team 'amazing'.
Well done and thank you for taking pride in what you do James, and good luck at school Alfie!