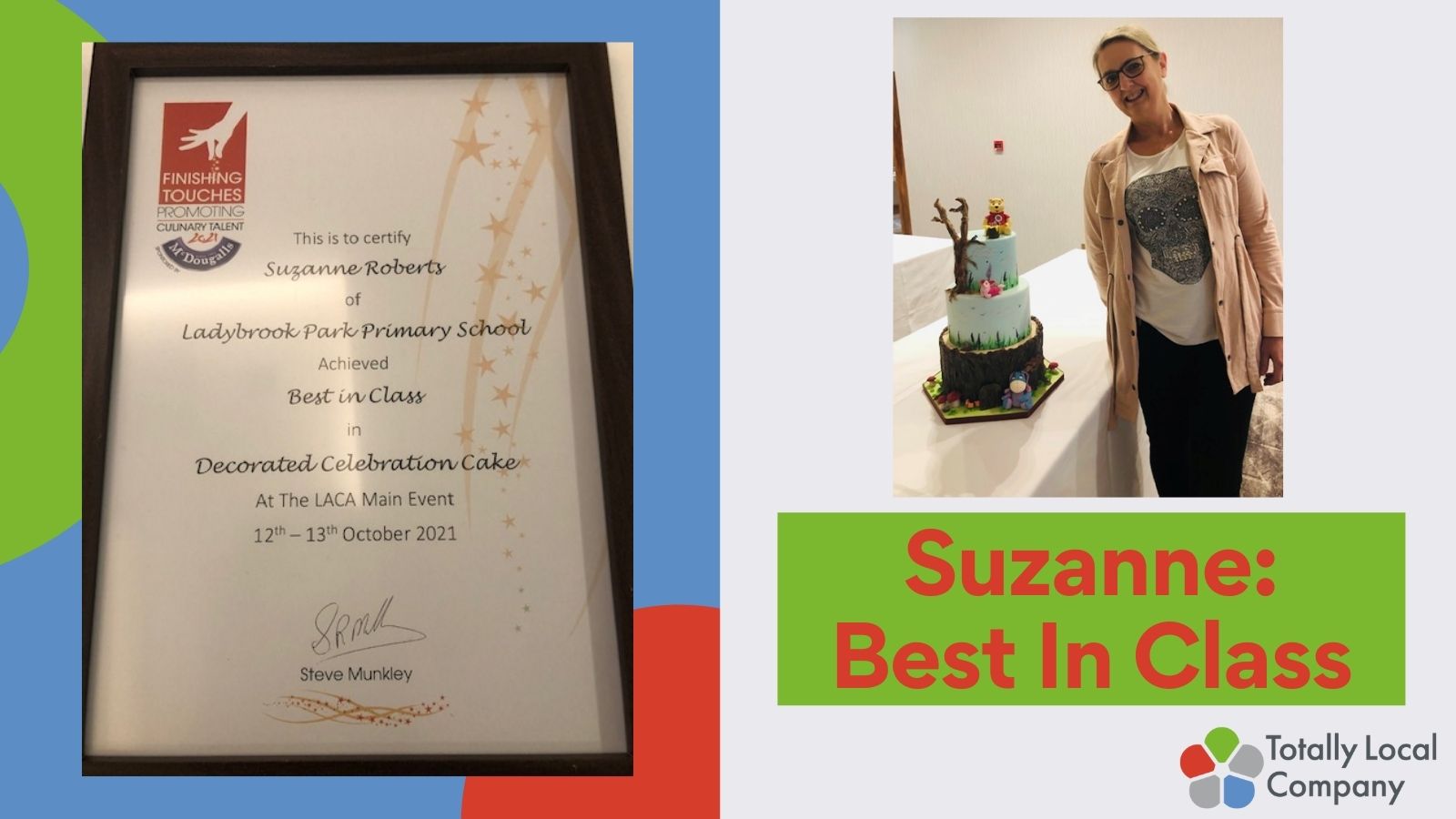 School Catering congratulations
Posted On: 18 Oct 2021
Huge congratulations to Suzanne Roberts from our School Catering team. 
Suzanne had a double win at the LACA UK Awards in Birmingham. She won a gold and then went one better, winning an incredible Best In Class for her
spectacular cake.
Some numbers – to put into context how big a deal this is…Suzanne won at the annual LACA UK event. LACA UK represent over 110,000 employees in around 27,000 primary, special and secondary schools that provides services to local authorities in England, Scotland and Wales – that's some competition to beat!