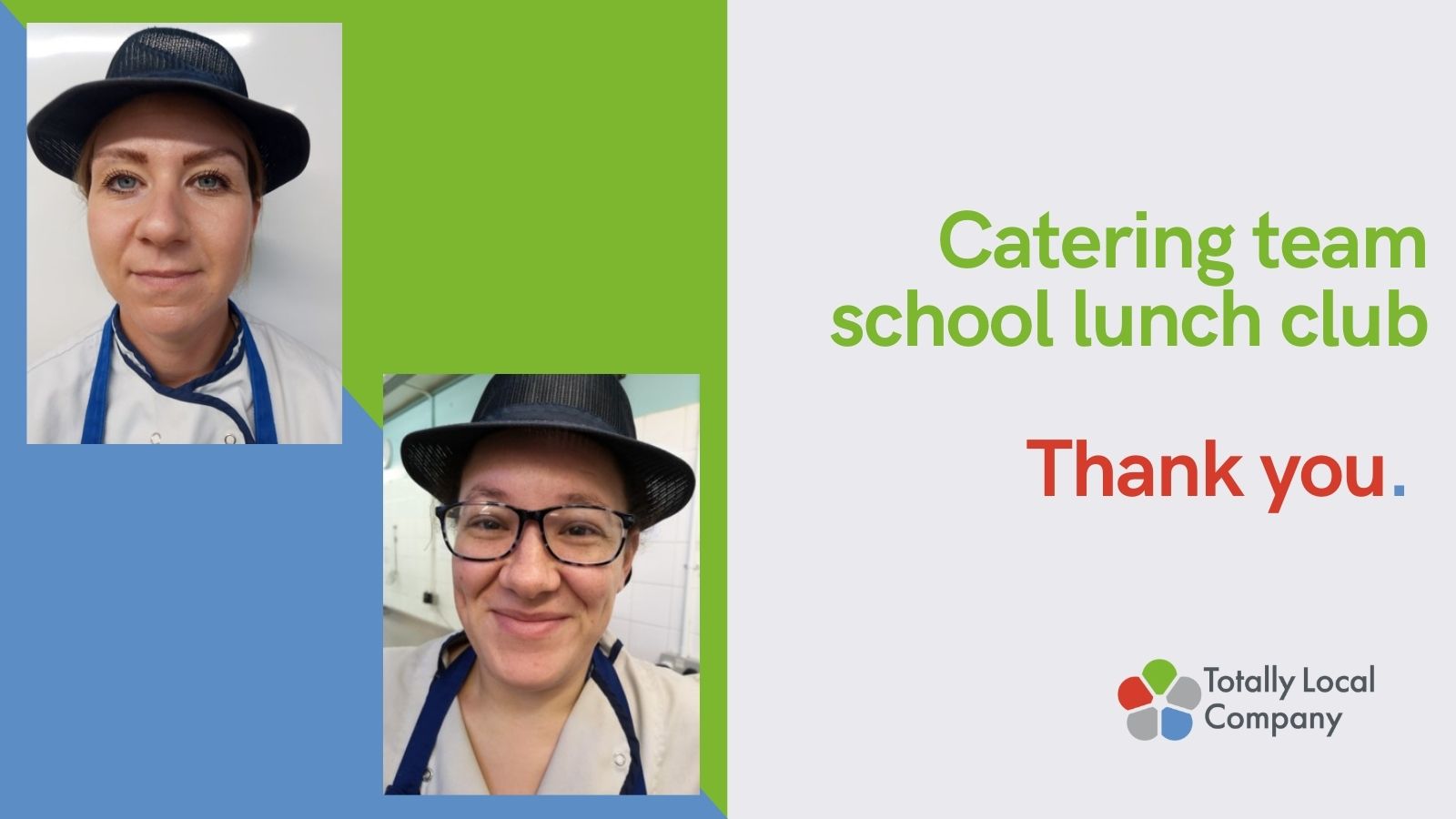 School lunch club summer holiday support
Posted On: 24 Aug 2021
We're so proud of two of our Catering team who have been supporting St Christopher's RC Primary School in Romiley with their school lunch club over the summer holidays.
Our Cook in Charge, Natasha Derbyshire, and General Assistant, Larissa Bernard, have both given up a huge chunk of their summer leave to help the school, and in particular the children, with this.
A massive thank you to Natasha and Larissa who have each worked two days a week over the summer to support this initiative, designed to provide healthy food to children there.