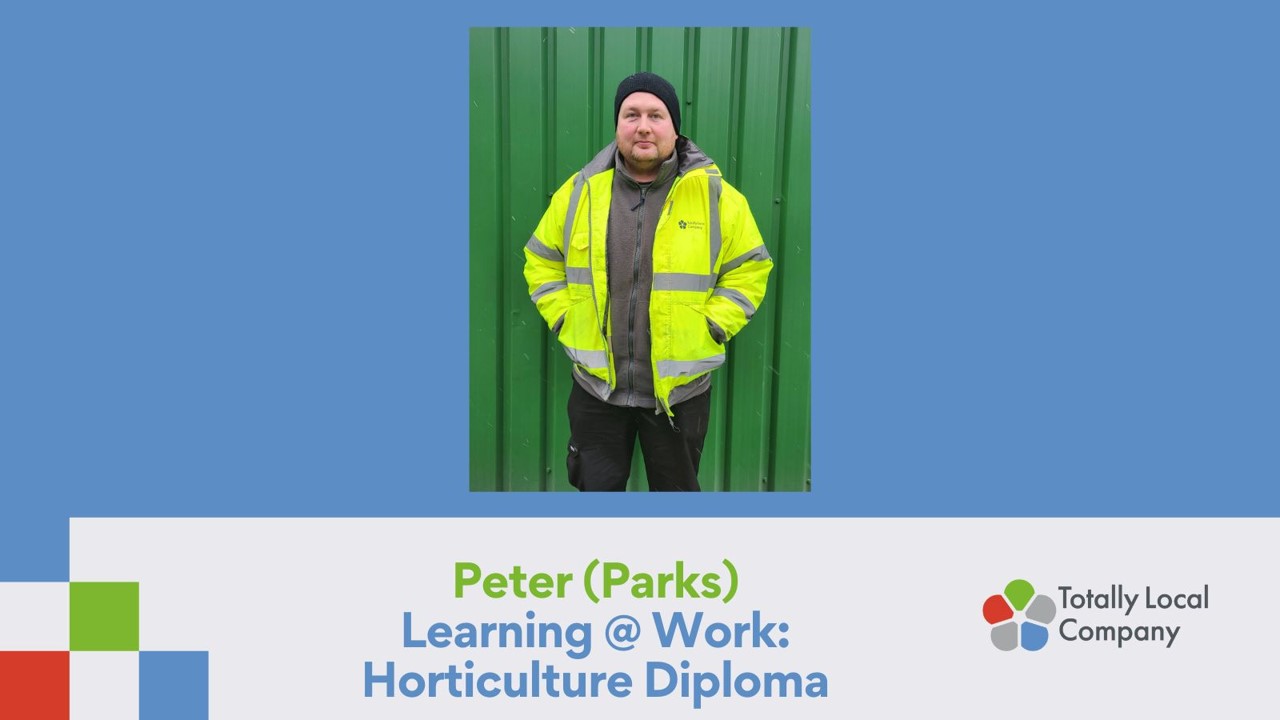 Shout Out – Peter (Parks Team)
Posted On: 05 May 2023
Shout Out to Peter, GO2 in our Parks Team, who is currently undertaking his Horticulture Diploma with the support of Totally Local Company.
We wanted to share a little about Peter and the work he does. We'll share more about the Diploma he started in December in a post about three Apprentices, also in our Parks Team, who are doing the same course.
Peter has been with TLC for close to nine years. He started working with us through an Agency and then a year later started a full time role working for us directly.
As a Greenspace Operative 2, until about two years ago his focus was on line markings and renovations (football pitches etc). This is something he still does for on occasion. For the last two years Peter has been based on our Utilities Team.
What do the TLC Parks Utilities Team do?
Our Utilities Team is unique as it covers the whole borough of Stockport and covers a wide range of work.
Based out of our Brabyns Park site, they look after Stockport's Countryside Paths, including woodland areas. When clearing paths, they don't just clear the pathway itself. They also clear around three meters on both sides of the path (where possible) to make the space as accessible as possible. They often do this using heavy duty mowers.
They undertake tractor work including hedge flailing – where they use the tractor to cut overhanging branches – including on highspeed roads. They do this in conjunction with our Streetcare team. In addition they lead the football renovation programme across Stockport.
More about Peter
Peter's interesting background includes completing a computing degree. He decided that wasn't the vocation for him – but he's really keen to keep learning. In fact, after he's completed the Horticulture Diploma, he already has plans to continue to the next level of study in this field.
Huge thanks for everything you do for TLC Peter, and good luck for the remainder of your Horticulture Diploma course.