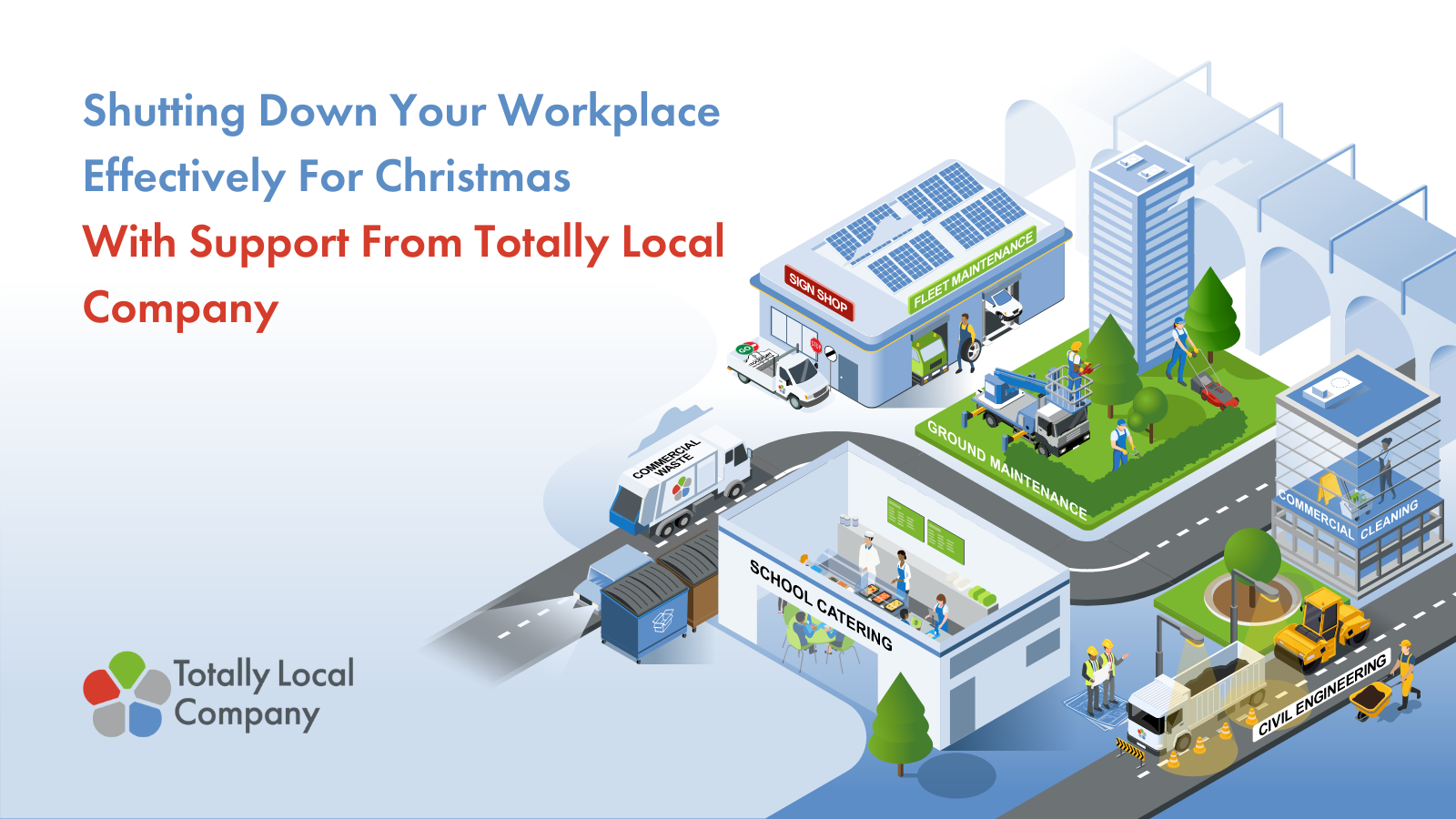 Shutting Down Your Workplace Effectively For Christmas – With Support From Totally Local Company
Posted On: 01 Dec 2022
No one looks forward to the business shutdown before Christmas, but it's necessary to avoid returning to a mouldy banana in your top drawer or a mug growing its own ecosystem on your colleague's desk.
You might not like it, but we love it – especially when it comes to going the extra mile. So here is the Totally Local Company Christmas Shut Down List to help you rest easy over the holidays.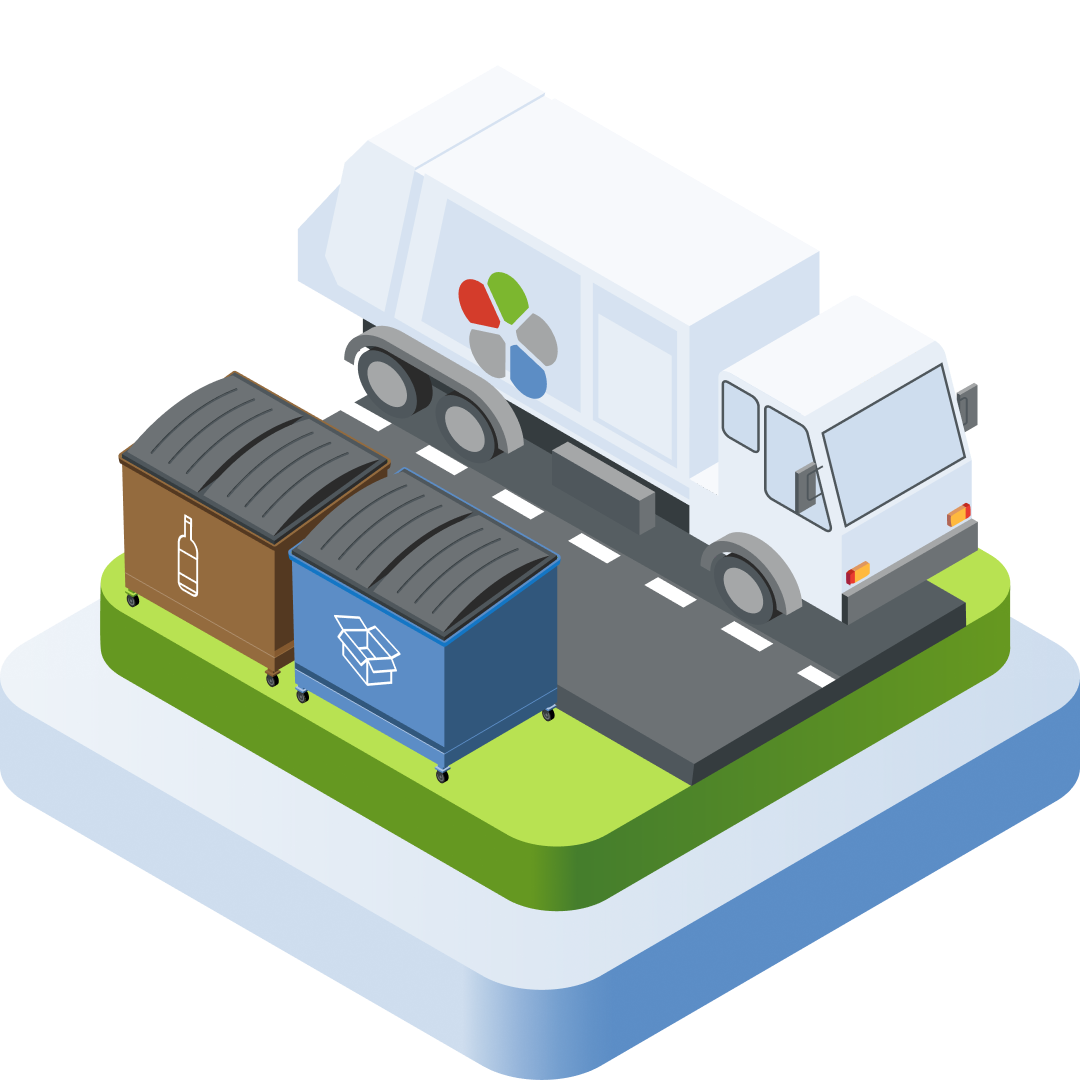 Start small with the things your team can easily do:
Find and dispose of perishables
Get your team and employees to check their drawers, the fridge and cupboards for anything that might go bad or sour.
Empty the bins
Check with your waste collection supplier to find outwhen their last collection dates are and empty the bins – big and small, so they're not left over a long break. We can help you with this as part of our deep clean service.
Check heating and air conditioning
Ensure that you don't have either one blasting at full capacity. Depending on your building, you may want to set the temperature to low to ensure you don't get any frozen pipes or condensation.
Unplug/Switch off electrical devices
This is a safety precaution to avoid fire breaking out, but it also reduces electrical bills during the festive period.
Lock windows and shut blinds or curtains
This helps to keep the heat in so it's not too chilly on your return. It also helps to keep electricals and valuables safe from prying eyes.
It's a great start to making your workspace clean and inviting for your return. But why do the bare minimum when you could go above and beyond? Our team of cleaners are ready to help make your premises look great, and safe for everyone who uses them. From window cleans and floor restoration to full deep cleans, we're here to support you.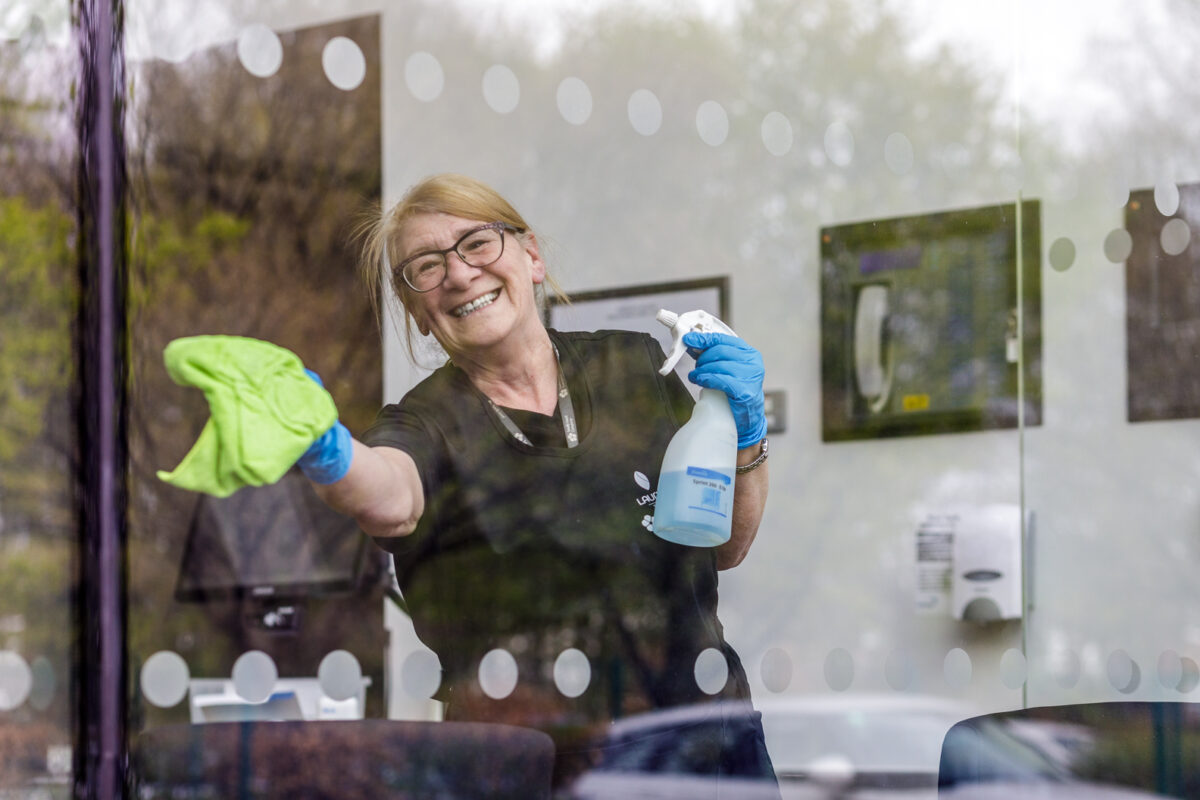 New Year, Fresh Start
At Totally Local Company we do more than Commercial Cleaning. We offer a range of complementary services to support your business or organisation. Here's how we can help: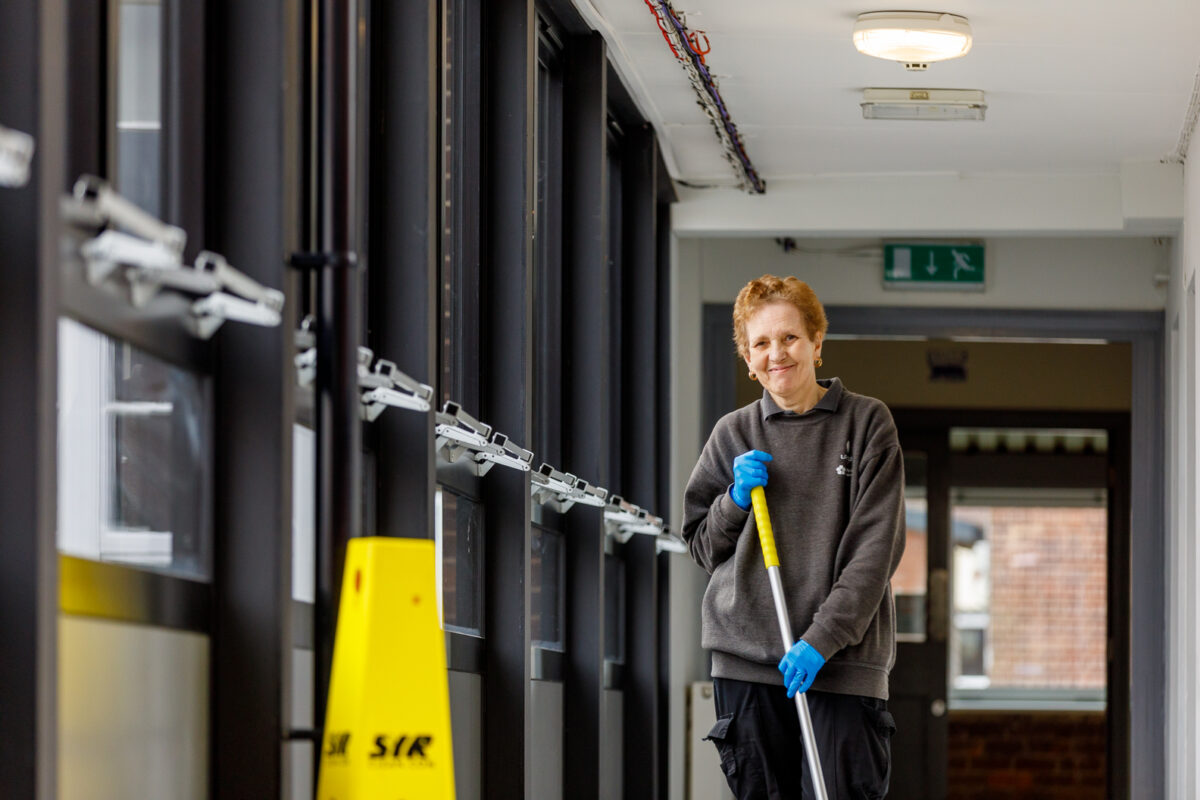 Deep Cleaning
Start as you mean to go on and book a Deep Clean before Christmas. In this package you'll receive:
Carpet cleaning
Floor scrubbing
Wooden floor restoration  
Window cleaning internal and external
Fogging
High-level cleaning
All carried out by totally local cleaners committed to delivering a top quality service and doing our best for the environment.
Christmas closedown is the perfect time to book a deep clean with us. The space will already be tidy and no one is around. It also means it will be at its shiniest ready for a fresh new start.
Skip Hire
Since you'll be returning to the office after the new year has begun, perhaps you want to take the opportunity to clear out and start afresh.
We provide skip hire for organisations. All of our materials and equipment for disposal are covered under our Waste Carrier and Broker's Licences. There's a range of skip sizes available, and we will work with you to arrange to empty them according to your needs.
As the saying goes, 'tidy home, tidy mind' and the same goes for your workplace. By removing items you no longer use, need, or have fallen into disrepair, your employees are able to come to a new working year with a tidy desk and mind, which is great for your business or organisation!
Talk to us.
Visit our new website today to learn more about the Commercial Cleaning packages we offer that will help with the big end of year clean, or services that will help you throughout the year. We also offer bespoke packages to suit all of your needs. Get in touch via the form below, or reach us here:
0161 474 5581
businessdev@totallylocalcompany.co.uk