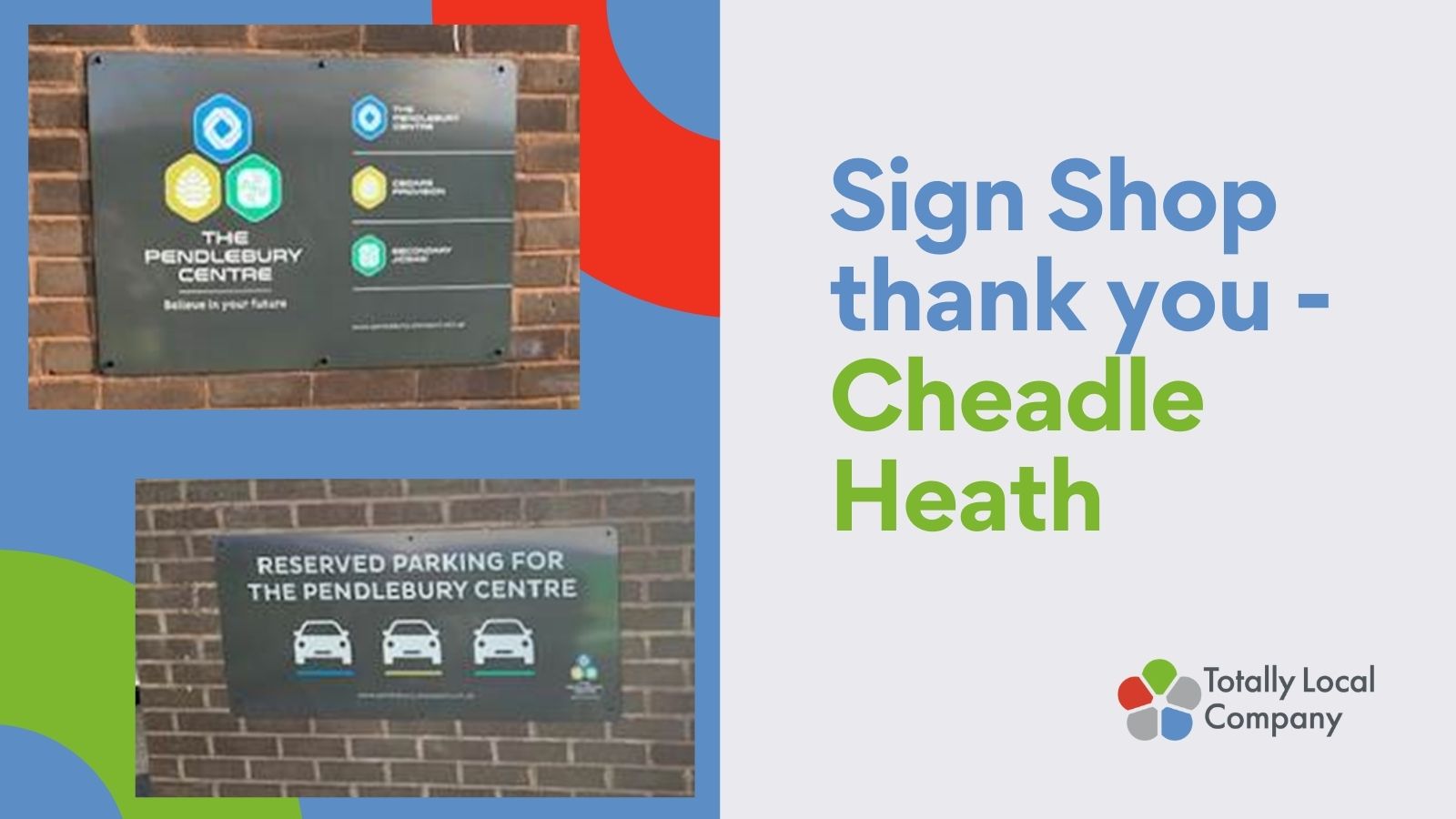 Posted On: 16 Mar 2022
Shout Out to our Sign Shop team who have received a lovely thank you from the Headteacher at the Pendlebury Centre.
The team recently provided new signage for a Cheadle Heath site that includes the Heaton Satellite, Pendlebury Centre and Cheadle Heath Primary School.
Pendlebury Centre Headteacher Mrs Maxey has been in touch to share: 'Thank you – the signage looks really good and I am so pleased with it.  Thank you for today, your professionalism and great work'.
She's so pleased with the work that an additional signage request is already on its way to the team.
Well done to Martin and James who installed the signs, and additionally to Max who was involved in their manufacture.