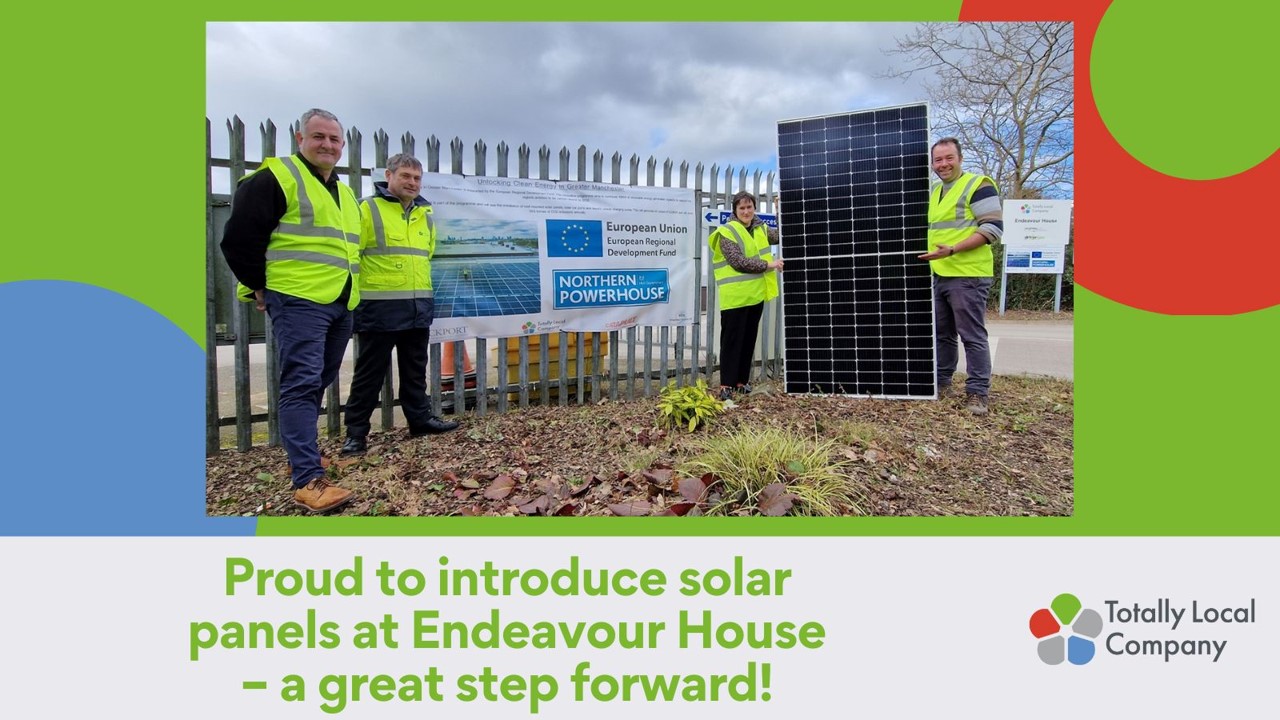 Posted On: 28 Mar 2023
Totally Local Company is proud to be supporting Stockport Council's commitment to support renewable energy and reduce its carbon footprint.
We're very pleased to be contributing to the target of Stockport becoming a carbon-neutral city region by 2038.
As part of this support, roof mounted solar panels are being installed at our Endeavour House site in Bredbury, Stockport.
We're also benefitting from EV Charging points, battery storage and a new sub-station as part of the upgrade. These changes will help to reduce our CO2 emissions by 34,500kg per year and will help to power our Bredbury site directly.
This work is due for completion in June – and we're proud to be part of a project that will be used as a template for future work across the borough, using the very latest technology, building expertise and learning.
This work is supported by a capital grant from the European Regional Development Funding (ERDF).
Here's what our CEO, David Hughes has to say about the work:
"The introduction of solar panels at TLC's site in Bredbury is a great step forward in our target to decarbonise our operations and, by adopting the latest technologies, builds on our current green agenda. We're proud to support Stockport Council's target to be carbon neutral by 2038."
Pictured from left to right: Anthony Grace (ASH Integrated Services), Alastair Burns (TLC), Cllr Grace Baynham, Cabinet Member for Highways, Parks and Leisure Services and Cllr Mark Roberts, Cabinet Member for Climate Change and Environment at Stockport Council.